Podcast: Play in new window | Download
PODCAST: Play In New Window | Download
In the early 70′s few places were as enjoyable for me as hi-fi stereo stores. Record stores were the only stores that trumped stereo shops.
Yes, I loved music. Rock 'n roll music. Alt country (think Poco, Pure Prairie League). R & B and funk (think Earth, Wind & Fire, Marvin Gaye). Here's a personal factoid about my early years of selling hi-fi gear: "That's The Way Of The World" and "Shining Star" by Earth, Wind & Fire were two of my favorite demo cuts from any LP.
From Led Zeppelin to the Grass Roots. From ZZ Top to Alice Cooper. In high school we wore out more records and tapes than I can count. There's no telling how overcome we'd have been if we'd had iPods. We carted around crates of LP's (vinyl records) and cases of 8-track tapes in our cars. We were the children of an analogy world.
By the time I entered the stereo shop businesses vacuum tubes were still around, but quickly being replaced by solid state electronics. Turntables were the source of choice. Reel to reel tapes were the next best thing if you wanted to avoid flipping over a record. They were great for longer listening sessions.
Audio wasn't merely a compliment to television. TV's were sold at the appliance store and we were into audio. We never visited an appliance store! We didn't care about refrigerators or TV's. Our parents bought those things. We spent our money on speakers, turntables and tape decks. It was the music that mattered.
Thirty six years later I emerged fully out of love with an entire industry.
It took me awhile to realize that I had never fallen out of love with the very things that drove me…even when I was just a high school kid selling hi-fi gear.
Maybe there's something you can learn from my story. I hope so. I've spent way more than 10,000 hours in hi-fi sound rooms, retail showrooms, corporate offices and sales meetings.
The business of business has always fascinated me. That hasn't changed. But it didn't start out that way. Along the way, life grew more complex and more complicated. Now that I'm looking in the rear-view mirror I realize the things I love today were the things I've loved all along.
Today's show is a bit of a epiphany in that I now know what I've likely known all along. The things that I could dive into and lose all track of time when I was in junior high…I can still lose myself in those very same things today. It's been over 40 years since I was in junior high. Proof positive that some things never change!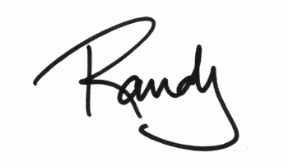 P.S. I'm going to make some changes. Well, let's call them improvements because that's what I hope they are. I'd like to keep you informed of what's happening inside The Yellow Studio. I hope you'll plug your name and email address in that box in the upper right hand corner.