Bula is a Fiji term analogous to "aloha" in Hawaiian meaning both hello and goodbye.
It also means "life" and carries with it the connotation that life is good.
Over 30 years ago I ran across this word, fell in love with it and began to use it as a greeting on all my internal memos. Bula! All it took was one explanation and people instantly remembered it. Now that you know what it means, you won't forget it.
Network is all about people. They make the difference. Specifically, it's about small business owners. They're the operators, the get-it-done people who have occupied my life since I was a teenager selling hi-fi equipment in a local stereo shop.
Connection, collaboration and conversation fuel the most powerful resource available to small business owners through peer advisory groups.
Our chief want in life is somebody who shall make us do what we can."      – Ralph Waldo Emerson
Leaders need people they can be transparent with — Bula Network is that resource for small business owners.
My name is Randy Cantrell. I own and operate Bula Network, LLC, a peer advisory company serving small business owners.
When I was 16 I walked into a stereo shop cold and got a job selling hi-fi gear. Driven by my love of music and my complete obsession with stereo gear, it seemed perfectly logical to me even though I had no experience. Straight commission selling is the deep end of the pool when you're just a kid getting your first real job. Thankfully, passion, drive and strong work ethic fueled my success. It wasn't a long-term career decision, but like so many of you…it turned out I had stumbled into what would be my career for years to come.
By the time I was in my mid-20's I had almost a decade of experience and was running a multi-million-dollar consumer electronics chain, a subsidiary of a larger company. I learned entrepreneurship at an early age as a young chief executive because I was responsible. That's what entrepreneurship is all about – accepting responsibility for the financial outcome.
Here we are over 40 years later, and many millions of dollars in sales and profits, hundreds of employees and tons of mistakes coupled with quite a few victories…and the quest is now to serve the community I've been part of since the beginning, small business. I don't define it by the amount of revenue or employees, but rather by how close the owner is to the work. There's benefit of drinking water closest to the source. Likewise, I find benefits in working with small business owners because we're close to the work, unafraid to get our hands dirty and willing to do what must be done. We've got nobody to blame for the outcome because the responsibility is on us, and we wouldn't have it any other way!
Operators fight fires. And we love it. It energizes us. Making sense of the chaos and the fast pace are our oxygen. Whether we're running companies with hundreds of millions in revenues, or operating companies chasing the first million dollars in sales…we're thrilled with the pursuit.
Bula Network is about one singular pursuit – higher human performance. Specifically, it's about YOUR higher human performance. It's about growing your business – revenues and profits. It's about growing your leadership and ability to manage the work in your company.
The methodology is proven and sound — it's about surrounding you with other small business owners who will help you grow and improve. Who you surround yourself with makes all the difference. Bula Network gives you the opportunity to be surrounded by other small business owners who want to achieve more. As part of Bula Network you're surrounded by other small business owners driven to achieve greater success.
Proverbs 15:22 "Where there is no counsel, purposes are disappointed; But in the multitude of counsellors they are established."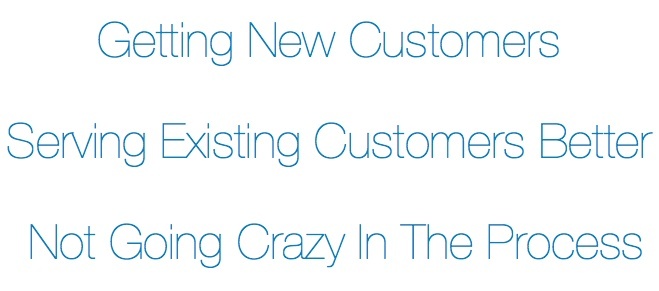 Here's how the business world refers to these:
Business Development / Marketing / Sales / Referrals
Management / Leadership / Operations
Systems / Processes / Work Flow / Mental & Emotional Health (balance)
I'm fanatical about:
– Servant leadership
– Efficient and effective processes
– Extraordinary customer experiences
– Building solid customer bases with consistent referrals
– Growth, learning and constant improvement
Connect With Me
Connect with me on Twitter (@RandyCantrell)
Check out the Bula Network Facebook page
Connect with me on Linkedin
Email me using the Contact page

Call me 24/7/365: (214) 736-4406