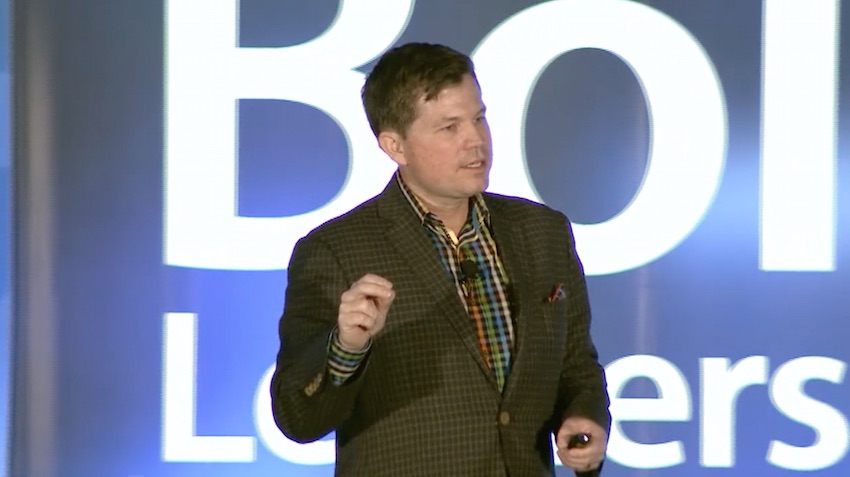 Mike Maddock is the CEO and founding partner, Maddock Douglas, Inc., an innovation consulting company in Chicago.
He spoke at the Vistage Executive Summit in Dallas on February 9, 2016, sharing that most successful companies have discovered and mastered the balance between inspiration and empowerment to transform vision into reality by creating a thriving culture ready to face the future.
This wasn't made available to the public at large, but I was able to get the audio of the presentation. The good thing is you can download it to your iPhone and listen at your convenience (although it helps to listen while looking at the PDF of his slide deck). Here are both links:
The audio – click here
The slide deck PDF – click here
You're on this page because I personally invited you here. The content is too valuable to not share with the CEOs and top leaders I know.