Podcast: Play in new window | Download
Subscribe: Apple Podcasts | Android | Email | RSS | More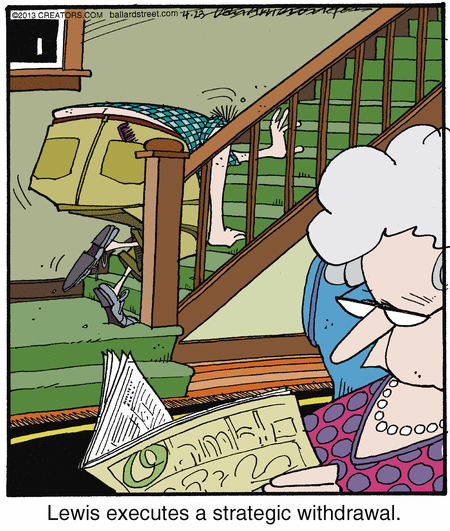 I owe you this much. An explanation. Sorta. This is only for those who are overly curious. And who have asked. Warning: this is an intensely personal story of lifelong friendship and has no application for business.
Does every story have a moral? I'm supposing they do, but I'm not going to promise you that this story has one. If it does, I'm going to leave it to you to figure it out. I'm simply telling the story because it was the pivot point for this current hiatus. It wasn't the only thing, but it was the thing.
It's a story of friendship that lasts a lifetime…and beyond when you believe in eternity. I do believe in eternity. So does my lifelong friend. In brief, this is our story.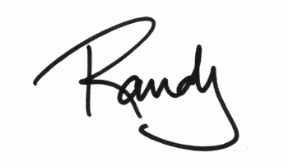 …………………………………………………..
"We'll be Friends Forever, won't we, Pooh?" asked Piglet. "Even longer," Pooh answered.
– Winnie-the-Pooh
We were born about a month apart 56 years ago.
Our parents were, and still are, friends.
He and I were little boys together. Friends before we entered school.
We went to church together. We played together.
And we were very different, but the same.
He was slight. I was husky. He read comics. I played with Matchbox cars. He was fair. I was tanned.
Humor bound us. We laughed at the same stuff. We got the same jokes. We had fun when we were together.
For all our differences, they were never an issue. Laughter was strong enough to override everything else. That's where it began. For both of us.
Without effort we had some innate ability to crack each other up. As funny as each of us believed ourselves to be, I suspect neither of us was as funny apart as we were together. I'm sure our parents were happy there were only two of us. One more and we'd have been stooges.
Picture two pre-school age boys sitting on the front pew during a church service. It's the early 1960's and the custom of the men in the church was to kneel during prayer. As little boys, we followed suit. Both knees on the floor, elbows on the pew seat and our faces in our hands. Well, at least my face was in my hands.
I hadn't yet developed sufficient discipline or focus in public worship to avoid taking a peek. It had happened enough times I fully knew what to expect. I even knew I'd laugh. Out loud. And get thumped on the top of my head by my mother who sat directly behind us in the second pew. Still, I looked. Over at him.
Both knees on the floor, just like me. But elbows and hands weren't in the same position as me. Each little finger would be inserted into a respective nostril. Each thumb would be pulling on either side of his mouth. Each pointer finger would be pulling down the skin directly below his eyes. And his tongue would be sticking out.
I laughed every time. He banked on it.
My mom popped me every time. I banked on it.
It was worth it.
That's our relationship. Sometimes he was making faces at me. Sometimes I was making faces at him. Either way, we enjoyed it. It never mattered who sparked it. All that mattered was it got going…and that the other guy keep it going. It was the virtual tennis match that became our lives together. A constant volley of snarkiness, fun and laughter.
It wasn't all laughter. We had serious moments. Quite a few of them actually. Nobody else on the planet heard the seriousness of our concerns or worries. We told each other. We leaned on each other. We knew when we peeked through the troubles we each held in our hands what we'd see. The other one doing something – saying something – that would make us laugh, and feel better. It worked every time.
In time, while we were still in elementary school, my family moved away. Our friendship continued, but we were now separated by time and distance. It wasn't quite the same because it wasn't as frequent. We were used to seeing each other every week. Multiple times a week.
It didn't curb our enthusiasm for each other. Or our fun. When we saw each other we picked up as though we had never been apart. It was easy. Natural. We grew older and endured those tween years where boys are stuck between being little boys and men. Those weren't much fun, but we laughed our way through them.
Soon we were driving. And dating. We were more than friends. We were brethren who shared more than laughs, we shared a Faith. It was common for us to see each other at church meetings during the New Year holiday, or the 4th of July, or Thanksgiving or Labor Day. It usually involved sharing a motel room, sometimes with a few other buddies.
It often involved double-dating resulting in even more laughter. Throw girls in the mix and that just expanded our audience. A bigger audience means more people laughing. I'm not sure the girls always had fun, but we sure did. Come to think of it, I'm pretty sure the girls did have fun. Maybe they were just laughing at us, not with us. We didn't mind.
Fast forward through the years. We're both married. With children. Our children grown up. Life presses hard against us both. In different ways.
I'm in north central Texas. He's in southwest Missouri. It's not like we're a nation apart, but we are hours apart.
The complexity of life creates a resistance you don't have when you're young. It's weird, too. When we were kids we knew we had no power to do anything about our desire to see each other. We were both at the mercy of our parents. Now that we were grown and had greater control over our schedule and choices, we found it even more vexing that we couldn't figure out ways to spend more time face-to-face.
No matter. The phone or a good Skype call would always suffice. And it would be just like we were in the same room together. Every single time. No wasted time in pleasantries. We just picked right up and started out like sprinters exploding from the blocks. Unlike sprinters, we never got winded.
"Piglet sidled up to Pooh from behind. "Pooh?" he whispered. 

"Yes, Piglet?"

"Nothing," said Piglet, taking Pooh's hand. "I just wanted to be sure of you."

– Winnie-the-Pooh
We never went too long without being sure of each other. Especially when difficult times came. And they did. Troubles and challenges were just as certain as our laughter.
Jobs. Careers. Relationships. Kids. Finances. Every life encounters tough moments. Some pass quickly without much fanfare. Others linger like a cold front that just won't blow through. We each had our share.
Still, nothing changed. We picked up and went right on like we always had. Laughing mostly. Making sure if one of us had our toes dangling off the ledge that the other one was safely on solid ground pulling the other back inside where it was safe. It was an unspoken rule that had defined our friendship. We would not both be down at the same time.
Until a problem we never saw coming hit us. And made our knees buckle. Those same knees two little boys bowed in church services about 50 years ago now.
My wife and I were sitting in a hospital waiting room. Two events we're happening, almost simultaneously. My father was having a knee replacement surgery. He was in surgery.
A few minutes away my daughter was awaiting delivery of her second child, our second grandson. She would enter a different hospital the next day.
My phone rang. It was him. My lifelong friend. The other half of my stoogery.
I pace when I'm on the phone. I left the waiting room and knew instantly that this wasn't going to be like any other conversation we'd ever had. I already knew he had "had a spell" the day before, while he was about an hour from home. Church folks had made him go to the hospital. He had fainted or something. I was worried, but not overly so. We both knew something wasn't right. We just didn't know what it was.
"They've found a tumor," he said.
Can a person's heart really – literally – stop? If it's possible, mine did.
"In my head," he continued. I have no idea what else he said because my hearing went dark. I leaned on a brick wall, bent my forehead toward the brick and wept. I couldn't stop it. I couldn't help it. I knew I was breaking our unwritten rule. His toes were dangling off the ledge and here I was not helping at all! It didn't matter. I had no control.
I remember telling him how much I loved him. Oh, did I not already tell you how comfortable we were doing that? Or how comfortable we were hugging each other good-bye? Yep, that, too.
He stuck by our rule. Except now he climbed off the ledge back onto solid ground and began to assure me he'd be fine. He's laying in a hospital bed and I'm hours away with my face buried in a brick wall, unable to see through the stream of tears. And he's telling me it's going to be okay.
I remember assuring him, "You know I'd be there if Renae (my daughter) weren't about to deliver a child." Of course, he knew. I reiterated it any way.
My father came through surgery fine. My daughter delivered via C-section another healthy son. It's all foggy to me now though. The entire sequence of events is impossible for me to remember. It was serious and I was dazed like a fighter who had taken a sharp upper cut.
He would go through cyber-knife surgery, some new technology that sounded ideal for his situation. The risks were enormous. My friend, a person who taught music, sang and played music. Would he be able to speak? Play his guitar? Or his mandolin? Would he ever sing again? So many questions and fears.
"If you live to be a hundred, I want to live to be a hundred minus one day so I never have to live without you."   – Winnie-the-Pooh
Surgery went well. Perhaps better than expected. No guarantees that they got all of the tumor though. In fact, they were pretty confident they didn't. But they got most of it. Precise radiation treatment would treat whatever remained.
Anti-seizure medicine would be a staple for him from now on. A small price to pay.
For a few years things went well. Regular doctor visits elevated our anxiety, but most of them proved he was on the mend.
Until they didn't.
Something showed up. Scar tissue? A new growth? Hard to tell.
Then there was a spell. And another. Doctors thought it might be necrosis. Steroids were the prescribed treatment.
While moving a piano, it dropped on his leg and the injury was severe. Badly bruised and swollen, something was triggered in his body. It wasn't good. I'm not a doctor so I don't know exactly what it was, but the end result was infection. His health went into a spiral.
Months rolled by. His mind growing increasingly foggier. His personality slipping away.
I noticed it for the first time sometime in early 2012. Over the year it steadily grew worse. By the end of 2012 it was evident that his brain wasn't functioning as the proper carrier of his personality. Conversations ensued that didn't sound like him. His voice even changed. The tone and inflection was different.
He would call me. I would call him. He knew me. He knew he loved me. He knew I loved him. We always told each other. But he wasn't quite right. I never sensed that he knew it. And I never said anything, but I did patronize him. What else could I do? What else should I do? I played along. Figuring that was the right thing to do. I don't regret that decision.
He was falling. Often. Mobility eventually became nearly impossible. He went into the hospital, then an extended care facility.
At the beginning of 2013 our conversations stopped. Altogether. No way to reach him really. And I knew the buddy I had long known was really gone.
I thought of him daily, but tried not to dwell on what might have been. But it was hard. Very hard.
What if this brain tumor hadn't happened?
What if our lives had taken slightly different turns?
When you've been buddies since you were children – little children – it's impossible to stop the memories. The movie that plays in your head is extraordinarily long when you've know each other all your lives…and now you're both 56. Yep, he turned 56 in April. I turned 56. Just this week.
For over a week he was in a Missouri hospital's ICU. Double pneumonia, staph infection, sepsis and more. He had been put on a respirator when he was admitted. Doctors informed his family that they don't want to leave anybody on a respirator over 2 weeks. So on Tuesday, May 7th, my birthday, late in the afternoon, they removed the respirator.
"How lucky I am to have something that makes saying goodbye so hard."  – Winnie-the-Pooh
I recorded this podcast on Thursday, May 9th. At the time of the recording, my friend is out of ICU (but only because that's the protocol for his condition). It's those long, arduous hours of waiting. Watching. Anticipating.
My heart is broken. Melancholy has been constant companion for almost 2 weeks now. I have jettisoned all but one client – a close friend. I can no longer be bothered with business…not as my lifelong friend lay dying.
Since I was about 16 I've devoted my professional life to business. That's 40 years of devotion to a craft, an area of pursuit that ruled my professional life. I don't care who claims to have a firm grip on balance, your professional life mixes in with your personal life. It can't be helped. Sometimes it overlaps slightly. Other times it completely overruns it. I've experienced it every which sort of way.
Today's podcast, and these shownotes, are merely an expression about what matters more to me than business, or making money, or building an empire, or gaining followers. It's a pivotal time in my life and in the life of my friend. Knowing each other has changed us both. Forever. Knowing his battles in recent years is changing me now. His friendship has been, and will continue to be, a tipping point for me.
So let the hiatus begin. Know that I'm not doing this as a knee-jerk reaction. I'm much more strategic than that. I plan. I ponder. Yes, the defining moment – the moment of decision – came within hours, but I had been planning a change of some sort for a good while.
I'm saddened that as my best friend lay dying I came to greater clarity, but I don't suppose we can always control the impetus for clarity. We just have to accept it when it comes. I have accepted the clarity. That's much easier to accept than the fact that my friend is slipping away.
I'll leave you with a few words that have preoccupied my thoughts for too long now…
Creativity

Communication

Connecting

Impactful

Memorable

Significance
And a few words that I'm growing increasingly weary with…
Marketing

Sales

Profits

Finances

Management

Revenues

Income
The pivot is clear in my mind, but now begins the heavy labor involved in taking an idea in my head and seeing if I can't make it come alive.
Somebody asked me, "Are you reinventing yourself?" I thought only for a few seconds and said, "No, I don't think so. I think I'm finally taking the time to figure out who I am really am – and probably who I've been all along. The problem was, my successful career got in the way for about 40 years! Now that that's over, I can get busy with my real work." I realized that I was smiling at the time.
"I think we dream so we don't have to be apart for so long. If we're in each other's dreams, we can be together all the time." – Winnie-the-Pooh
Epilogue
Get Inside The Yellow Studio and I'll keep you updated. If you're saying "good-bye" because of my decision, then farewell. I wish you well.
I'm not yet prepared to tell you how things will proceed here at BulaNetwork.com. That's the reason for the hiatus. I can tell you that content like this will happen over at LeaningTowardWisdom.com. I intend to keep talking about things I think are vital to human endeavor over there. That may mean some business stuff, career stuff, but mostly it'll be life lessons, personal growth, being productive, having proper priorities and whatever else encompasses our individual and collective progress as we all attempt to lean more toward wisdom! I don't plan on this hiatus stopping me from moving forward to relaunch Leaning Toward Wisdom.
I started Leaning Toward Wisdom in February, 2005. It's gone through a few changes. This will be a complete relaunch and rebranding. It will be interviews and personal insights in keeping with the title. Few things matter more to me than my own quest to lean more toward wisdom, and away from foolishness. It's not a universal quest, but there are plenty of people who also want to lean toward wisdom. Together, I hope we can help each other.
"Some people care too much. I think it's called love."  – Winnie-The-Pooh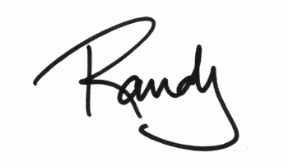 …………………………………………………..
Stanley James Elmore was born on April 11, 1957. He passed in the early morning hours of May 12, 2013.
I loved him very much.