Podcast: Play in new window | Download
Subscribe: Apple Podcasts | Android | Email | RSS | More
We were 24 years old. A year and a half earlier our first child, a son, converted us from a couple into a family. Now, a daughter entered our life and suddenly…we were a foursome. A complete family. Perfect.
There's something very unique between a father and a daughter. There was for me, any way. Even after 31 years I can't fully explain it. Or understand it.
I love my son very much. I love my daughter very much. It's not an issue of more or less. It's simply different!
My world changed drastically on November 30, 1981 when Renae Marie Cantrell was born. For the better.
Men want sons. That's mostly true I think. I did. But I was a greedy young man. I also wanted a daughter. The Lord blessed our home with both. Perhaps because I needed both to become a better man, a better husband and a better father.
Now that I'm old I know the value of a daughter more. I'm enlightened by older age.
Fathers, take time with the little people who bear your last name. Be impressive to them. Influence them well. Persuade them to dream big. Go crazy when they succeed. Cheer them even louder when they don't, but they try. Hug them often. Read to them regularly. Be a light in their world.
Every child deserves safety and opportunity. Our world is full of little people who suffer unimaginable tragedy at the hands of abusive and wicked adults. Protect your child physically, mentally and emotionally.
Tend to the soil of your child's life and your garden will flourish in future years. Mine has. And still is.
Thank the Lord.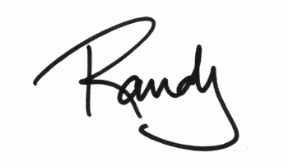 Podcast Options:
• Subscribe via the iTunes store
• Android, Blackberry & other listeners can listen on Stitcher Radio
• Right-click here to download this episode to your computer
• Click here for non-Flash playback