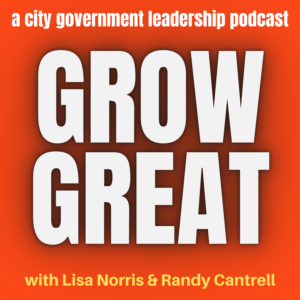 In the Spring of 2022 (May), I pivoted the podcast…slightly in some ways, dramatically in others.
First, the subtilities – the podcast has always been dedicated to the promotion of great leadership. That continues, but with a twist. Now the podcast is going to focus more narrowly on city government leadership. While the traits of great leadership cross into every industry or sector, the nuances of city government leadership will be the focus of our podcast – Grow Great.
Now, the dramatic shift – the podcast has always been a singular voice, mine. Except when I might have the rare guest. The addition of a co-host changes that. It's a major shift in the podcast. And I think a major improvement, too. Lisa Norris joins me to co-pilot the show. Lisa is currently the Director of Human Resources / Civil Service for the City of Grand Prairie, Texas – one of the most innovative, forward-thinking municipalities in the DFW area. And a city with a high-performance culture thanks to the leadership of current City Manager Steve Dye and his long-time predecessor, Tom Hart, now retired.
I owe a personal thank you to another member of the Grand Prairie CMO (city manager's office), Deputy City Manager Cheryl De Leon. Cheryl's forward-thinking leadership gave me the opportunity as an executive/leadership coach to serve one of her direct reports, Lisa Norris. Otherwise, Lisa and I would have never met. Over the years Lisa and I developed a kinship centered around our mutual passion: leadership development. We're both driven to help others figure out how to advance their growth and improvement for greater impact and influence on their team. And their organization.
Along the way, Lisa and I invite some special guests to add their voices to our conversation. We want your feedback, insights, experiences, wisdom, and questions, too. Use the contact page.
Leadership isn't about a title or position. It's a focus on others – not ourselves! It's about influence. It's about doing for others what they can't do for themselves. That's what this podcast is all about.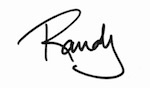 NOTES:
This podcast is not affiliated with the City of Grand Prairie, Texas. The content is copyrighted by my company, Bula Network, LLC and our opinions, insights, and experiences are uniquely our own.
We fictionalize real-world situations in order to maintain confidentiality. Coaching sessions are sacredly confidential and safe. For the benefit of our audience, we share insights, experiences, and wisdom derived from actual encounters, events, and situations by completely altering various details so we can remain the safest people possible for those we serve. Few things are more important to us than the psychological safety of those we serve and lead.