Lisa Norris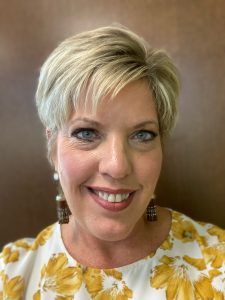 As Randy and I converse about many things for which I am passionate, I hope our insights and journey through life and work can serve you. I worked in the private sector for 4 years at EDS from 1990-1994, then worked at the City of Carrollton for 2 years as an HR Analyst, leading to my career in leadership that began at Grand Prairie in 1996 As an HR Manager. I served in that role until City Management offered me the Human Resources Director position in 2006 and the rest is history! Now, through my amazing leadership team, I continue to develop in hopes of becoming an Assistant City Manager one day. I love trying new things, new strategies, implementing new programs, and serving all of my customers – up, down, and out. Those passions led to this podcast. Through meeting Randy, sharing similar goals and leadership philosophies, and him growing me, this podcast vision of GrowGreat: A City Government Leadership Podcast came to life.
While serving others is my greatest passion, below are a few of my biggest loves so you get to know me personally:
My husband Don. Married in 1988 after dating for only about 10 months. He is honorable, loyal, dedicated, and loves me just the way I am all the time. He makes me laugh until I cry, and stands by my side through every dream with me. #RelationshipGoals
My kids Haley, Donnie, and Brandon and their spouses, and my family. Each is perfectly unique and their spouses are a perfect addition to the craziness that exists. My dad has Alzheimer's and is in a care unit, and my mom still lives on her own.
Being Lili (pronounced Lee-Lee) to 4 grandkids – Wesson, Lyla, Colton, and Maya. They are fearless and full of personality.
Hunting and Fishing. It would be an understatement to say I am passionate about these two things. If there is something greater than passion – that's what I am. Elk hunting is on my bucket list. Currently deer hunt and fish. They call me LadySniper at the deer lease. That should say enough. 😀
Garage Speak. This is when we invite friends/family to come over, hang out in the garage on coolers/chairs, tell stories, laugh a lot and enjoy life and friendships.
The city of Grand Prairie. My 2nd family. They have grown me, stretched me, provided opportunities, and provide a culture of fun, friendships, honor, and integrity. I love my job, our employee family, our leadership team, and my own team. All of them allow me to love coming to work every day.
My Goal: make an impact on at least one person, and I hope many. Influence change, and leave a legacy. Bring smiles to others.
As you get to know me through this Podcast, professionally or personally, don't hesitate to reach out to learn more, seek insight, share thoughts, or connect. Connect with me on Linkedin here.
Randy Cantrell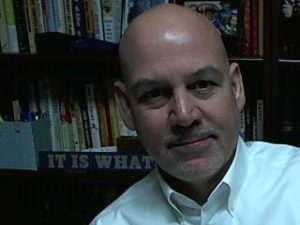 My digital footprint is large enough you can likely find out just about anything you want so I'll keep this brief – and to the important points. I'm the husband of Rhonda since 1978. We've got 5 grandkids. All of us live within minutes of each other. #LifeIsGood
I live in Dallas/Ft. Worth where the most important people to me live (family). But the place I love is Hot Springs Village, Arkansas. We visit Hot Springs Village, Arkansas (HSV) every chance we get. We're busy planning and scheming to spend more time in HSV. I even do a podcast about it, HSVInsideOut.com.
I was thrilled when Lisa agreed to join me in May, 2022 when I relaunched the Grow Great podcast to focus solely on city government leadership. Few things rival my fascination with leadership – particularly with our opportunities to help others and be helped by others. I'm equally enthusiastic about serving leaders in city government, a space I first entered in 2015 as an executive coach thanks to a forward-thinking City Manager who commissioned me to coach an A-player Director. Almost immediately, I fell in love with the passion, purpose, and high-performing "can do" spirit of the folks who choose city government as their career. This podcast is a big part of our effort to serve city government leadership – not just in Texas, but nationwide.
You can learn more about me – and find all the ways to follow or connect with me on social media – by going to RandyCantrell.com. Connect with me on Linkedin by going to ConnectWithRandy.com.