Podcast: Play in new window | Download ()
Subscribe: Apple Podcasts | Google Podcasts | Spotify | Email | RSS | More
Download The Podcast Or Non-Flash Playback
"Man, you're like a kitten. You chase every ball of yarn that enters the room," I told this business owner. He's one of a long line of business owners who've heard me say that. I doubt he'll be the last.
Does that describe how you live? Boy, I hope not. But in the past three plus decades I've encountered many business owners and leaders whose lives were characterized by pandemonium, chaos and constant movement. Commotion becomes a habit for some business owners.
Galatians 6:7 "Be not deceived; God is not mocked: for whatsoever a man soweth, that shall he also reap." It's a biblical principle, but it has broad – secular – application. We build the life we want.
If your business is characterized by commotion, then you've behaved in ways to make it so. If you don't want commotion to be the mantra of your business life, then change it. Behave differently.
But how?
There's one thing you must do before any meaningful change can occur. Just one thing. I'll warn you – it may not be easy for you. Many people find it tremendously difficult. Even so, dwell on this one thing. Embrace it. Most importantly, do it!
Hey, will you do me a favor? Leave me some feedback over at iTunes. I'd greatly appreciate it. In fact, it'd make my weekend!
Have a great weekend,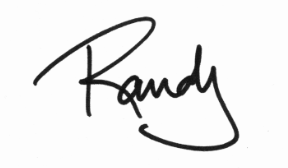 * Photo courtesy of MinkBlue