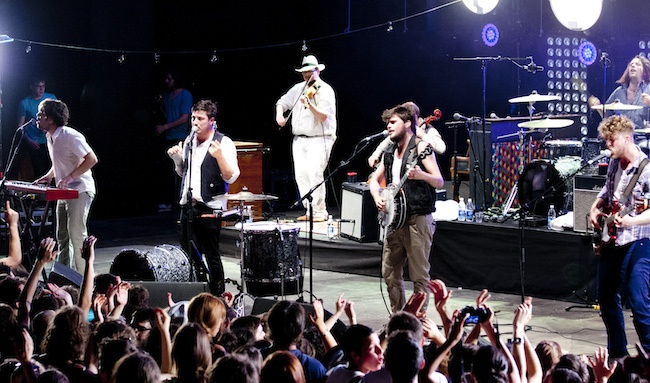 I had surgery on my right shoulder yesterday. See, I don't always intentionally bury the lead. Pain killers are likely responsible though so don't get used to it, Jon Buscall. 😉
I had a severe shoulder episode back in February that sent me to the emergency room of a local hospital. Pain like I've never had before. Well, after multiple visits to the orthopedic surgeon…and after meeting  the ridiculously high insurance deductible imposed on most self employed people, he quickly agreed to fix it by "going in there and cleaning things up." I didn't know what that meant, but it sounded good to me.
Years ago Dr. Bonnet – the man who gave me scars – had described an elbow surgery as "going in there and cleaning out all that elbow snot." I miss Dr. Bonnet. He was a frenetic, high energy, funny guy who was also very good at his craft. Sadly, he got cancer and passed some years ago. Enter a younger replacement this year – based on a recommendation I was given – Dr. Tsay.
Odd pain killer thought: Dr. Tsay's first name is Bing. Stanley Bing is one of favorite authors. Stanley was my best friend. These are the insights that only pain killers can provide.
We scheduled the surgery for Monday, May 12th. In spite of it being the anniversary of the death of my best friend Stanley, I went ahead because of that "sooner than later" mentality I have. Besides, I know you're thinking, "Enough already. Take your own advice and 'build a bridge and get over it.'" And that's fair really. Mostly, I have, but I get melancholy every now and again. It's how I roll.
So we arrive at the medical facility where this surgery will happen. You likely know the kind of place if you live in a metro area in America like I do. It's a fancy out patient surgical center that is part of Baylor Medical. Surgery was scheduled for 12:30pm and I was told to arrive by 10:30am because Dr. Tsay often runs ahead of schedule. We pulled in at 10:17am proving I was anxious to get this show on the road.
The theme song for the morning – and into early afternoon – was Tom Petty's "The Waiting."
The waiting is the hardest part."
Enroute Rhonda asked if I was anxious about it. I said no, except for the waiting.
At some point the nurse came in and asked if I was having "the open Mumford procedure?" Duh. I told her I just knew I was having my right shoulder fixed. She said that was the official name of the surgery, named after the doctor who invented it. I joked about Mumford & Sons and wondered if I might at along last be able to play the mandolin, or some other stringed instrument.
I watched the clock on the wall and glanced at the closed captioning on the TV without much success. No food. No water. No mints, gum or anything in your mouth since midnight the night before. Thus my major headache was in full swing now that we were well past noon.
One o'clock approached and we were finally getting underway.
The anesthesiologist was a terrific guy who explained he was going to inject me in the neck for a pain blocker that would stave off the pain for a day or so after the surgery. Smiling, he said it could result in a red right eye (my right eye was already red from my raging headache), drooping of the right side of my face, numbness of my right ear, numbness of my right arm, etc. "Sounds delightful," I thought. I agreed to anything. I just said, "Let's get this show on the roll."
Well, that injection in the neck hurt like crazy and took about 5 minutes, but it's the last thing I remember until I woke up with an oxygen mask on with a nurse sitting beside me. Hello, recovery room!
Enter BIG thunderstorms! Power flickered off for a moment.
We stayed about 30 minutes longer so the storms could pass and we wouldn't have to drive in them. And by 4:45pm we were home. And feeling fine except for my inability to lift or move my right arm. It's now been over 18 hours since we got home and as you can see, I'm able to use it to type. The numbness is slowly wearing off. I just took my first pain pill. Don't really need it yet, but I learned years ago that if you wait until you need it – game over. Pain will kick your butt and never let you get ahead of it if you ever fall behind. It's like an unmerciful opponent that's already winning by a wide margin, but just keeps on scoring!
I'm not expecting recovery to be too big an ordeal. Which probably means it'll be far worse. I'm on a roll lately of unpleasant surprises. I don't seem to be attracting good surprises these days. I need to fix that. If you have ideas on how to do that, I'm all ears. Well, I'm all ears now that I have feeling back in my right ear. That occurred around 2am this morning.
Tomorrow I'm releasing a podcast episode from Leaning Toward Wisdom that I think you'll enjoy. Look for it tomorrow morning right here at Bula Network. I hope you'll give it a listen and let me know what you think. But what I really would like from you this week – as a get well gift to me – is a review in iTunes. I know it's a hassle, but it would genuinely make me feel better (far be it from me to NOT play on your sympathies while I'm here writhing in pain).
OFFER – Write a review, then email me at Results [at] BulaNetwork [dot] com with the subject line, REVIEW and I will personally send you a "thank you." I may even include a picture of my incision or something gross like that so you don't think I'm pulling the wool over your eyes about all this.
Get back to work. It's only Tuesday and you've got sales to make, products to create, services to render, people to lead, work to manage. Let me know how I can help you. Even on pain killers I'm pretty remarkable!