Bula is a Fiji term analogous to "aloha" in Hawaiian meaning both hello and goodbye.
It also means "life" and carries with it the connotation that life is good.
Years ago I ran across this word, "Bula!" fell in love with it and began to use it as a greeting on all my internal memos to my leadership team and employees. Bula! All it took was one explanation and people instantly remembered it. Now that you know what it means, you won't forget it.
Network is all about people. They make the difference. Specifically, it's about business owners, CEO's, executives and leaders. Even more specifically, it's about the peer advantage for SMB owners. They're the operators, the get-it-done people who have occupied my life since I was a teenager selling hi-fi equipment in a local stereo shop.
Connection, collaboration and conversation fuel the most powerful resource available to small business owners through peer advisory groups. In addition, I do a fair amount (okay, sometimes an unfair amount) of life coaching and executive/leadership coaching, along with business strategy coaching. All the work is deep, meaningful and hopefully, transformative.
Our chief want in life is somebody who shall make us do what we can."
– Ralph Waldo Emerson
Higher Human Performance Begins With YOU
Randy Cantrell started Bula Network to help CEO's, business owners and leaders grow, improve and transform. Before Bula Network, Randy worked as an executive running luxury retailing companies.
Business, organization, leadership, life.
Companies and organizations must meet the challenges of the day.
Speed. Speed of data gathering, speed of decision making and speed of execution. Nothing beats speed. Jack Welch during his GE days said, "Get better or get beaten." In today's world, I make a subtle but important change to that. "Get better FASTER or get beaten." Our world is moving faster and faster thanks to the Internet and mobile technology. Don't resist it. Embrace it. Learn how to better manage it and not be frustrated by it. I don't romanticize the "good ol' days." These are the good days!
Candid conversation. Without it, there is no speed because people are left wondering, "What did he mean by THAT?" When you're fretful about workplace politics, or trying to figure out what somebody meant by a communication (written or verbal), then the work – the actual stuff you do and the stuff you're paid to do – suffers! Higher human performance hinges on effective communication which always requires candor. That doesn't mean our conversations are unnecessarily blunt or rude. It simply means we can operate in an environment and culture that values open, honest conversation where people feel safe to say what needs to be said…and sooner, than later. Candid conversation fuels speed.
Culture. Organizations have their own environment. It's not the formal mantra that may hang in the lobby, but rather it's what the people in the organization see demonstrated daily. The best companies and organizations do a great job of being congruent in what they preach and practice. Today's high performing companies understand the power of the individual and work to put people in ideal positions for both personal and group success.
My work is comprehensive and holistic because our lives aren't compartmentalized. Nobody can silo their work life from their personal life, or vice-versa. Our humanity includes every facet of who we are, what we think, how we think and how we feel. That's why my approach is to help clients discover effective paths for personal and professional transformation. It's about growth and improvement. Results.
Listening to first understand, sharing to expand ideas and learning…the objective is always the same…to serve clients in order to achieve higher human performance. The owner, executive or leader and all members of their team.
Organization coaching is customized for every client.
Private, Confidential CEO/Business Owner Coaching
Being the #1 is lonely. No matter that you're surrounded by competent employees and trusted professional service providers. Frequently, you crave fresh eyes. Somebody you can be safe with who has no agenda other than to help you work through the various challenges and opportunities you face.
This work is just you and me. One on one. If you're in the Dallas/Ft. Worth area, it's done mostly in person. If you're outside DFW, then it's online via a video conferencing platform. Every engagement is tailored to fit the client's needs. Call me:(214) 736-4406 and we'll talk. Mostly I'll listen and ask questions. But that's what you're needing most. So it'll be rewarding and fun. And while we figure out if we'd like to move forward, it's also free!
Small Business + A Peer Advisory Experience =
THE PEER ADVANTAGE by BULA NETWORK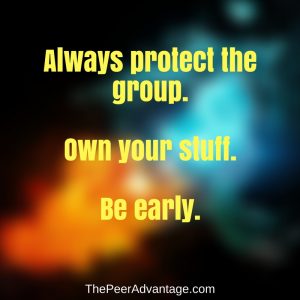 When I was 16 I walked into a stereo shop cold and got a job selling hi-fi gear. Driven by my love of music and my complete obsession with stereo gear, it seemed perfectly logical to me even though I had no experience. Straight commission selling is the deep end of the pool when you're just a kid getting your first real job. Thankfully, passion, drive and strong work ethic fueled my success. It wasn't a long-term career decision, but like so many of you…it turned out I had stumbled into what would be my career for years to come.
By the time I was in my mid-20's I had almost a decade of experience and was running a multi-million-dollar consumer electronics chain, a subsidiary of a larger company. I learned entrepreneurship at an early age as a young chief executive because I was responsible. That's what entrepreneurship is all about – accepting responsibility for the financial outcome.
Here we are almost 40 years later, and many millions of dollars in sales and profits, hundreds of employees and tons of mistakes coupled with quite a few victories…and now the quest is to serve the community I've been part of since the beginning, small business.
I don't define it by the amount of revenue or employees, but rather by how close the owner is to the work. There's benefit in drinking water closest to the source. Likewise, I find benefits in working with small business owners because we're close to the work, unafraid to get our hands dirty and willing to do what must be done. We've got nobody to blame for the outcome because the responsibility is on us, and we wouldn't have it any other way!
Operators fight fires. And we love it. It energizes us. Our oxygen is making sense of the chaos and the fast pace. Whether we're running companies with hundreds of millions in revenues, or operating companies chasing the first million dollars in sales…we're thrilled with the pursuit.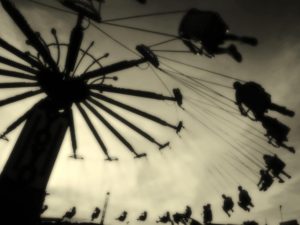 Bula Network is about one singular pursuit – higher human performance. Specifically, it's about YOUR higher human performance. It's about growing your business – revenues and profits. It's about growing your leadership and ability to manage the work in your company. It's about your life. All of you, the complete humanity that is YOU.
The methodology is proven and sound — it's about surrounding you with other small business owners who will help you grow and improve. Who you surround yourself with makes all the difference – as a friend Leo Bottary says, "Who you surround yourself with matters!" Bula Network gives you the opportunity to be surrounded by other small business owners who want to achieve more. As part of Bula Network you're surrounded by other small business owners driven to achieve greater success.
Proverbs 15:22 "Where there is no counsel, purposes are disappointed; But in the multitude of counselors they are established."
Forbes published an article entitled, 10 Reasons To Join A CEO Peer Group. The article cites Richard Franzi, author of the book "Critical Mass The 10 Explosive Powers of CEO PEER GROUPS." Here's his list of 10 reasons:
1. Safe Haven
Confidentiality allows each member to be totally open about issues. It provides a safe environment where a CEO can work through topics that he or she is unable to discuss with others directly associated with their business.
2. Solid Reasoning
When a CEO peer group is working on a challenge for one of their members, having diverse perspectives can pay huge dividends for the quality of the discussion and the depth of the exploration undertaken.
3. Real Feedback
When a peer member asks for unfiltered feedback, he or she gets just that. Truth can be hard to swallow sometimes, but it is good for business leaders to have their ideas challenged sometimes.
4. Guidance
The CEO peer group allows the executive to create their own personal guidance system. This steering committee of seasoned pros can be helpful when charting a course through difficult waters.
5. Motivation
The element of accountability can be underestimated by members when they are new to a CEO peer group. Everyone, from time to time, can benefit from having a respected peer hold their feet to the fire.
6. Magnification
The power of a CEO peer group includes the ability to focus the collective awareness of many executives on one specific issue. The result is an intensity of thought capable of delivering much greater mental energy.
7. Illumination
An ever-present challenge for CEOs is to continue to discover information previously not known to them. When a member receives new information from the group, it is as if a light goes on for them and they can see clearer.
8. Molecular
The power a CEO peer group creates in its members a new structure for gathering fresh insights The groups not only help solve problems, they help members grow as a leader and as a person.
9. Explosive
Most businesses, even successful ones, can develop organizational inertia that is hard to overcome. A CEO peer group can give members "escape velocity" to free them from earthbound issues (at least for half a day each month).
10. Insurance
The majority of new businesses fail. By sharing in the wisdom of others, the CEO can increase the chance of the firm to survive and thrive. By taking this one simple act, CEOs begin to turn the odds in their favor.
Bula Network provides business owners the same advantages available to many top-level CEOs. We work to give our members THE PEER ADVANTAGE so they can build better businesses and lives.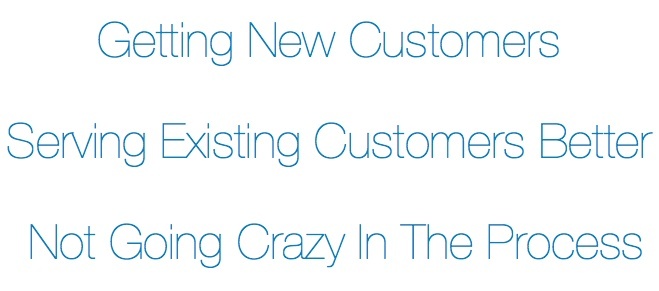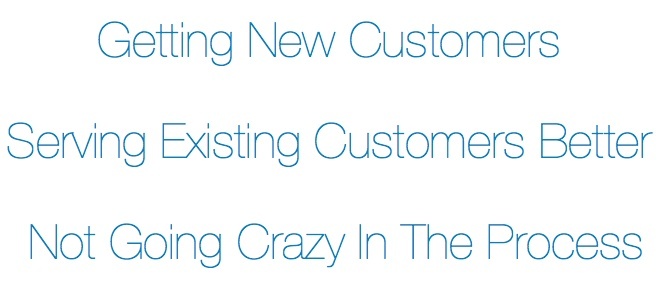 Here's how the business world refers to these:
Business Development / Marketing / Sales / Referrals
Management / Leadership / Operations
Systems / Processes / Work Flow / Mental & Emotional Health (balance)
I'm fanatical about:
– Servant leadership
– Efficient and effective processes
– Extraordinary customer experiences
– Building solid customer bases with consistent referrals
– Growth, learning and constant improvement
Connect With Me
Connect with me on Twitter (@RandyCantrell)
Check out the Bula Network Facebook page
Connect with me on Linkedin
Email me using the Contact page

Call me 24/7/365: (214) 736-4406
Limited 90-minute slots for video conference consulting
NOTE: All coaching is confidential. Stories include fictionalized accounts of real-world incidents in order to maintain the security of confidential engagements.