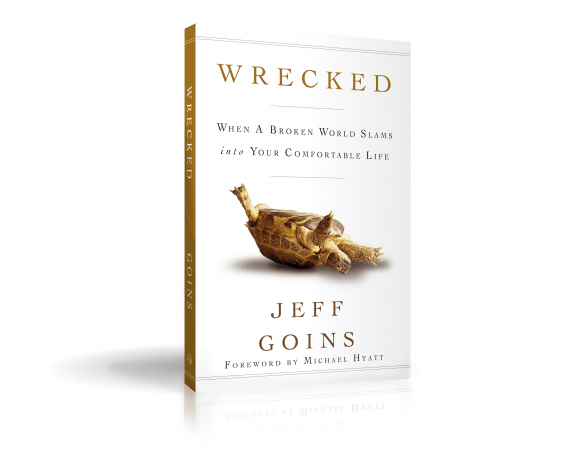 Jeff Goins tells a compelling story.
Wrecked isn't the story of a life destroyed by drug abuse or immoral living. It's not a prodigal son story. It's the story of self-discovery by seeing outside oneself.
Jeff walks us through occasions when his comfortable life crashed into a broken world. It will provoke you to think of those times when your comfortable life has been disrupted by somebody else's broken world.
Right off the bat I was reminded of a website that I faithfully followed for a few years. The Snowsuit Effort. It was an interesting photoblog by Ryan Keberly. Ryan took photos of homeless people living on the streets of Detroit. The last image was posted back in February of 2007. It was a unique project, not because the photos were of the homeless…but because the photos were so personal. Ryan got up close to these people. He talked with them and posted brief quotes or comments about them. These pictures weren't taken with a long-range lens from a comfortable distance. Neither are the stories Jeff tells in Wrecked. That's how a broken world slams into your comfortable life. It happens up close and personal. It's macro lens work.
Buy the book. If you purchase the audio version (ChristianAudio.com) you'll get to hear Jeff read his own story. Subscribe to his blog, too. You'll be rewarded with well-crafted writing.