Podcast: Play in new window | Download (Duration: 32:50 — 30.5MB)
Subscribe: Apple Podcasts | Google Podcasts | Spotify | Email | RSS | More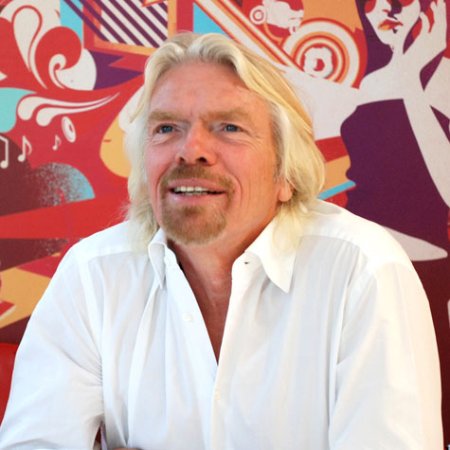 Last Thursday Sir Richard Branson posted on Linkedin a letter he wrote to a 12 year old female fan who had written inquiring about the key enterprising skills he used when first starting out. Here's what he wrote:
Dear Olivia,

Many thanks for getting in touch. I'm honoured you have chosen yours truly as the subject of your business studies project. As somebody who did not particularly enjoy school, I hope you have some fun finding out about Virgin's adventures!

As you pointed out, my life in business started with Student Magazine when I was a few years older than you are now. We set up Student to give a voice to people like me who wanted to protest against the Vietnam war and the establishment. I didn't have a career in business in mind, we just wanted to make a positive difference to people's lives. I soon learned one of the best ways to do that is to become an entrepreneur.

The key enterprising skills I used when first starting out are the very same ones I use today: the art of delegation, risk-taking, surrounding yourself with a great team and working on projects you really believe in. As you mentioned in your letter, I suffer from dyslexia but was able to turn this to my advantage. I delegated the areas I struggled with to people who also believed in the project. This freed up my time to focus on what I was good at – the strategy of the magazine, making contacts and developing marketing.

We had very little money so had to take risks to get our magazine on the map. I approached to be in Student people like Mick Jagger and David Hockney, whom somebody with more experience may have been too intimidated to contact. For some reason, they said yes! I secured advertising by calling up big brands from the school phone box, telling them their rivals were already advertising with us and playing them off against each other.

It was all great fun, and we learned so much about business by taking chances, getting things wrong and getting up to give it another go. Back then, people who were interested in starting their own businesses were not encouraged in school. Nowadays, while I still think much more could be done to encourage entrepreneurship in education, there are lots of tools and mentors to help you get started in business. If your GCSE studies spark your interest too, then that's brilliant. If you don't get top grades, remember there's a lot more to life than some letters on a piece of paper.

Have you thought about your own first business idea yet? When you do, be sure to let me know.

All the best,

Richard.
Buried there in the middle of the letter is the sentence. It doesn't tell the whole story, but it reveals an enormous truth often found in the lives of successful business people.
For some reason, they said yes!
For some reason, Sir Richard had the courage to ask. For some reason he was not intimidated to ask the likes of Mick Jagger to do something he knew would be powerful to help him.
He was bold. Daring. Courageous. Unafraid. Driven to try.
In 1972, as a high school teenager, I discovered a quote attributed to Goethe. It's disputed where the quote originated, but it was a powerful set of words for the 15-year-old version of me. It still is.
Until one is committed, there is hesitancy, the chance to draw back — concerning all acts of initiative (and creation), there is one elementary truth that ignorance of which kills countless ideas and splendid plans:

that the moment one definitely commits oneself, then Providence moves too. All sorts of things occur to help one that would never otherwise have occurred. A whole stream of events issues from the decision, raising in one's favor all manner of unforeseen incidents and meetings and material assistance, which no man could have dreamed would have come his way.

Whatever you can do, or dream you can do, begin it. Boldness has genius, power, and magic in it. Begin it now.

~ Goethe
Sir Richard was committed. I don't think anything metaphysical was going on. Nor do I believe anything metaphysical ever goes on. No, I don't believe in the "law" of attraction, but I do believe in the power of decision and commitment.
It's also worth noting Sir Richard's last question to his young fan, "Have you thought about your own first business idea yet?" Two things: 1) he inquires about her own idea and 2) her first idea. It's important that whatever decision or commitment we make – that it's our own. And we've got to start with our first idea. There's no harm in changing it or morphing it into something completely different, but we've all got to start somewhere.