Podcast: Play in new window | Download (Duration: 13:19 — 6.1MB)
Subscribe: Apple Podcasts | Google Podcasts | Spotify | Email | RSS | More
The only magical thing about the end of one year and the beginning of a new one is in our heads. Well, okay, it's not all in our heads. It's also in our body because we're another year older. But we can establish and pursue new goals at any time. We can make up our minds to grow any time we want. Admittedly, it's easy to get into that frame of mind as we close out a year and face a new one.
What leadership growth goals have you set for yourself as we close 2023 and race toward 2024?
Be well. Do good. Grow great!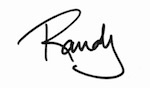 Check out the Hosts page for our profiles.
Connect With Lisa On Linkedin • Connect With Randy On Linkedin
We encourage you to contact us. Feedback, suggestions, criticisms, insights, and experiences are welcomed. Thank you for watching and listening!