Podcast: Play in new window | Download ()
Subscribe: Apple Podcasts | Google Podcasts | Spotify | Email | RSS | More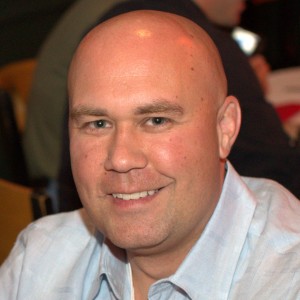 V. Scott Ellis was my first interview last September for a new project I was planning to launch, Chasing DFW Cool (DFW = Dallas/Ft. Worth for you non-Texans). Scott was my first interview for the project. After I told him that, Scott said I clearly had my finger on the pulse of what was cool in Dallas. 😀 Yes, he is cool. You can tell by just looking at his head. Cool guys have common traits!
Well, the project suffered delays because I simply had way too much going on to properly launch the site. A few weeks ago I decided to start releasing some of the interviews here because I just felt the content was too good to keep sitting on it. I'm still planning to launch Chasing DFW Cool sometime this fall. In the meantime, I'd like to welcome Scott to the land of Bula!
We tried a few times to record the conversation via Skype, but the technology just didn't cooperate. Two Dallas guys trying to connect via Skype proved much tougher than trying to connect with friends in the UK. Go figure.
Scott invited me to just come down to the Livid Lobster studios and join him in person where we could use his audio set up. So that's what I did. I even got to meet Cali Lewis and John P. Of course, the Livid Lobster studios have since moved, but it was nice to sit across from Scott face-to-face.
Here are some links to learn more about Scott and what's he's up to:
Web designers, listen to why Scott wouldn't hire a designer.
Google + haters, listen to why Scott finds it his major social media hangout (pun intended).
Show Scott some love. You can find him lurking at Google +.