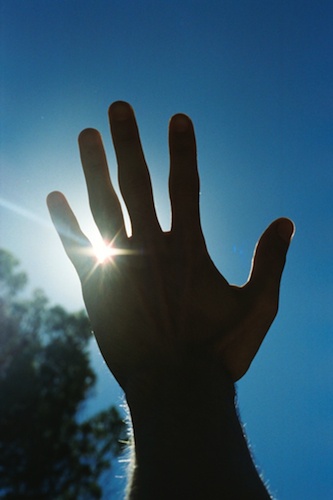 Service professionals are among the highest touch business owners on the planet. They connect to one person at a time. They have transactions that are often face-to-face. They often deliver their services in person. Service pros tend to be people skillful in physical, in person communication. They also tend to be people with a very specialized, often high value knowledge.
Your dentist, doctor and CPA are all service professionals. So is your chiropractor, financial advisor, attorney or kitchen remodeler.
Service professionals are currently my ideal clients for a pilot program I'm launching. This isn't an ongoing program. It's a one-time offer exclusively for 6 people and it's only for 3 months.
Why are service professionals my ideal clients for this?
1. They serve local markets.
Not every small business operates exclusively in a virtual or online world. Even though service professionals may primarily do business in a local market they may also do business online. Web technologies provide great utility for service professionals to communicate with their clients and prospects.
Attorneys are licensed to practice in specific states. Yes, a state is a local market. A local market is simply a geographic location that serves as a boundary for the service professional.
I'm in Texas. An attorney who is a member of the Texas State Bar is licensed to practice law in Texas. It's an enormous state – a very big local market – but it does have a boundary. That makes it, by my definition, a local market.
2. They may have products, but we mostly rely on service professionals for their expertise.
A financial advisor may be commissioned by financial products providers to sell their products. Or, a financial advisor may be unencumbered by such a relationship and simply work on behalf of the client for a small fee.
A dentist may incorporate technologies or products that help patients improve their oral health. From teeth whitening to products used to fill cavities, the dentist likely incorporates products that others provide. As a patient, we don't have the expertise in these things. We rely on our dentist to do the right things for us.
A funeral director walks us through one of the toughest times of our lives, arranging the final ceremony for a loved one. Do we purchase a casket or do we purchase cremation? Hard decisions only made easy if our loved one left behind what they wanted. And we rely on the funeral director to walk us through the maze of choices because we lack the expertise or experience in such things.
Service professionals have an extraordinary expertise that we often need. Many have endured years of formal education and training. Many are in industries that are regulated and formally organized with certifications and licensing. The barrier of entry into their professional is high.
3. They typically spend most of their time practicing their craft because they've spent years learning it.
Service professionals may lack the foundations necessary to operate a profitable business. The attorney has endured years of formal education, juggled student loans, done some summer internships and may have started his career as an associate with a mid to large sized firm. Some get the entrepreneurial itch and embark on starting their own practice. Unfortunately, they're skillful at practicing the law, not building a business. It's a hazard of the service professional.
Michael Gerber of E-Myth fame calls them "technicians." They have the technical know how of their craft (law, dentistry, etc.), but they likely have no experience or training in marketing, management or operations. They're far from stupid. In fact, they're brilliant at many levels because they know what they're doing in their respective industries. They simply lack the training to know the things vital to building a practice or business.
So, many of them fail. Or struggle.
Too many service professionals find out that when they build it, nobody comes! Others find out that cash flow doesn't automatically flow…unless it's OUT.
These are my ideal clients for this limited time project. I recorded a short video and wrote a longer than necessary amount of copy to explain every possible thing. Does this sound like YOU or somebody you know? Then I hope you'll apply.
It's limited to only six (6) people. I will personally contact everybody who applies.