Podcast: Play in new window | Download (Duration: 34:51 — 48.0MB)
Subscribe: Apple Podcasts | Google Podcasts | Spotify | Email | RSS | More
Last week I made the decision to open up The Peer Advantage by Bula Network to SMB owners without any financial cost to members. I also decided to open it up globally to English speaking SMB owners. Those major changes were made due to the current coronavirus pandemic. I want to be a valuable resource for SMB owners.
So let's talk about leveraging the power of others especially during a time like this.
Something almost magical happens when people help each other. We're seeing it worldwide right now. Communities, towns, cities and entire countries are coming together. Some in ways like never before. Prompted by an over-arching need that has dwarfed other concerns.
But it has sparked other concerns. Especially for small business owners.
Pain. Fear. Anxiety. Uncertainty.
I know you're afraid. We all are. Because of all this uncertainty.
How long is this going to last?
Will I be able to hang on until things return to normal?
What do I need to be doing today to protect myself, my business, my employees…and I'm just talking about protection from this virus?
Decades ago I realized that business building could be summed up in 3 activities that I eventually dubbed, The Trifecta of Business Building.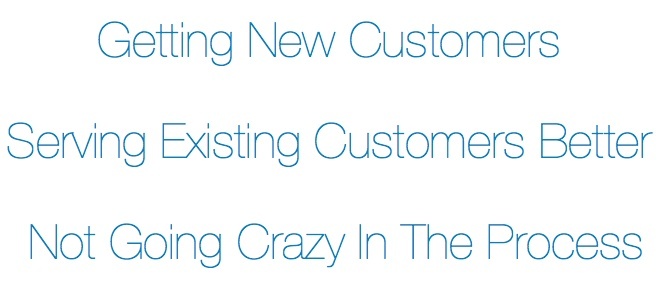 I know that you're very worried about the first two because revenues are a top priority right now. This is a cash flow crisis for just about every business.
Permit me to flip this order upside down given the present distress. And I'll tell you why.
Your mental health is THE most important thing right now. Keeping your wits sharp and your emotions properly under control so you can make the best decisions possible – that's what will impact the other two. So I'm urging you to avoid not going crazy in the process of caring for your business. And I want to help.
So I'm doing two things…with the biggest thing being completely FREE.
Let me first address small business owners. You're a major priority for me because you're my people. This isn't based on a dollar amount or an employee headcount. It's mostly based on how close you are – as a business owner and operator – to the work. Small business owners are close to the work, to employees and customers. So I'm putting in the work to serve you in small peer advisory groups of no more than 8 with me personally serving to facilitate each group. You can find all the details at ThePeerAdvantage.com.
Click that APPLY NOW button and complete the short Google form. Once you do that I'll call you on the phone. We'll visit about this opportunity and decide how we'll move forward.
I plan to start meetings as quickly as possible so I urge you to go apply right now.
Here's a recap of the important details:
• We'll meet weekly instead of twice a month as originally planned. For now, I'm planning on these being 1 hour each week, but honestly, I'm going to leave it to each group to decide with a maximum time being 2 hours.
• There's no cost whatsoever during this crisis. Zero investment. Zero obligation for any future investment. This is completely free.
• Members will be required to make a commitment to the group to be present, to share their insights, to share their experience and expertise, to help each other and to be helped.
• When the crisis is over you'll be able to decide what you'd like to do moving forward. I have zero expectations of members once this crisis is over. My only objective is to help as many small business owners get through this as successfully as possible. I believe our great advantage is one another – this truly is the power of others.
The second thing I'm doing is providing online, virtual one-on-one coaching to any business owner, leader, entrepreneur or anybody I may be able to serve. Yes, I'm going to require a nominal fee for this. Partly because I need to make a living to provide for my family, but I also want to make myself available to more people who otherwise would never be able to afford my services. This service will be available using a video conference platform. Each session will be one hour. Multiple sessions can be purchased individually. I'm only charging a small percentage of what I normally would charge. I'm hoping this puts my services within reach of many more people.
The availability will be Monday through Friday from 7 am to 3 pm and Saturday from 11 am to 4 pm.
One Hour – $50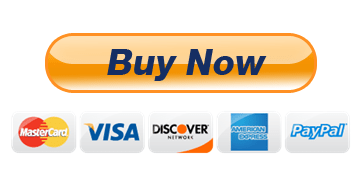 Note: After you submit payment via PayPal you'll be directed to a page where you can select your time slot.
If you encounter any technical problems, use the contact page to reach me and we'll work it out.
Let's talk briefly about this one-on-one coaching so you can decide if it'll be helpful to you.
My coaching isn't an hour of you listening as I spew forth advice. No, it's about spending a profitable hour together so I can help you figure it out. You get to define what IT is.
We'll begin our hour with you telling me what you want to get done. I'm going to want to know what you'd like to do. Together we'll work hard to figure out how you can figure out what you should do to make it happen. And I won't just take your money then run. We'll have some follow up via email. I'm going to want to know how you're doing so you can be certain to move forward. All I'm going to ask is that you be respectful of my time.
Before I leave you today I want to give you something to help you this week.
Unprecedented challenges are the hardest because of the uncertainty. Known problems are difficult. Unknown waters are especially problematic. They drive up our fear. Driving down our confidence. And our optimism.
The stress doesn't make many of us better. Or more effective.
Leaders react differently under the strain.
Some are more prone to outbursts. Patience with employees can run thin. Anger, frustration, and even rage can overwhelm us. These are understandable but unacceptable. They don't move us forward. It's important that we maintain a thoughtful, professional demeanor as we remember that people are looking to us to show them the way forward – even though we may be very uncertain about how.
Now, more than ever, we have to concentrate on showing calm confidence that even if we lack answers today…we'll continue in our search until we do figure it out. Today and every day forward, I encourage you to remember your responsibility to your organization and all the people affected by it. Great leaders see the future first. You need to see a future beyond this present crisis. Be optimistic. Focus your work – the work of your entire organization – on what yous can do (and are doing). Don't get sidetracked with things beyond your control.
Your leadership is being tested. Probably like never before. Now is your time to shine. Greatness emerges during the toughest times so seize the moments to prove yourself to yourself – and to everybody associated with your organization.
Yes, you should put on a brave yet human face with your employees, but you must – I reiterate, you MUST – find somebody with whom you can be completely candid with any fear of judgment or consequence. That's a large component of my personal coaching. I'm such a person. Somebody to whom you owe nothing. Somebody with whom there is no strings. I'm a person with only one aim – to help you move forward. To help you accomplish what you most desire. Without judgment. Without fear of betrayal. Without consequence.
It's urgent for your emotional and mental health that you have somebody who can serve as a sounding board as you investigate various solutions. You need somebody able and willing to ask you tough questions to help you gain clarity. Again, this is a major component of my coaching. Asking you questions that can serve you. And questioning answers you may have.
In short, you need somebody to help you through this. Somebody with whom you can be completely free to say whatever you'd like. Nothing will stiffen your resolve more than having such a person. That's why I'm now offering this low-cost answer for you. I want to provide this level of service to as many people as possible. I'll continue to offer this service for the foreseeable future as we endure this present crisis.
Whether you choose me or not isn't important. What IS important is that you choose somebody with whom you feel safe. Remember, let's flip my trifecta of business building on its head and put it at the forefront of our emotional and mental health. Make it a top priority and let the other issues be addressed from there.
Be well. Do good. Grow great!
Randy