Podcast: Play in new window | Download (Duration: 29:31 — 27.5MB)
Subscribe: Apple Podcasts | Google Podcasts | Spotify | Email | RSS | More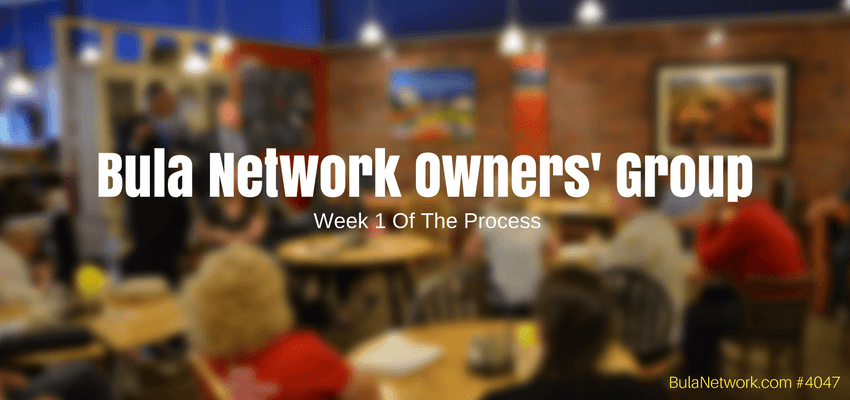 When you develop an idea it's worth nothing until you take some action. That's the primary thing that separates achievers from the rest of the population. It's why NDA's are mostly useless. The odds of anybody stealing your idea are remote. Most people aren't acting on their own ideas…much less yours.
Doing is the key. Not thinking. Not planning. Not preparing. It doesn't mean those things aren't important, but too many people approach them as singular activities happening in a silo. They don't work like that in real life. Not if we're going to move forward. They're more like so many other things in our lives – things like work/life balance, or operating our businesses. Things happen simultaneously. In parallel.
Too often we feel like we have to do things in some special sequence and in isolation. No. That's what kills us. I've let it kill me in the past. Don't let it keep happening to you.
Knowing Enough
We just have to know enough to know what to do next. Here's what looks like for this Bula Network group.
One, I know I don't want to assemble a big group. I want to keep it more intimate and close knit. Seven is a lucky number. And it's odd, not even. It feels right and who cares if it's 100% correct or not. It's enough to provide the diversity I'm looking for. And it's small enough to form the depth that really matters to me…making the group powerful for every member.
Two, I know I want to get this group together virtually because I don't want to limit it geographically. There are some practical reasons for that. I don't want to limit myself to people in my area, even though I live in a major metro area. I don't want to hassle with scheduling time to get to some location, setting up a room and making sure the logistics are in place for a face-to-face meeting. I don't want people who are experiencing the identical economy. So this point has both a utility benefit and a value benefit.
Three, I know I want to get this group together in meetings that last no more than 2 hours. For a group this size I know a lot can be accomplished in 2 hours if the preparation is done. And I'm going to be prepared. Additionally, I know with a virtual online group preparation can happen via email, messaging and other tools so we can avoid wasting time when we're online together. Too much time gets wasted in face-to-face meetings with kicking the ball around, housekeeping details and other nonsense. I'm not going to foster or allow any of that.
Four, I know I want to get this group together at least every 3 weeks. Ideally, I'd like to do it every other week, but I'm flexible depending on what the members want. I know I want a minimum of 16 or 17 meetings each year and a maximum of 24. By the time we get to this detail I'm happy to adjust based on the feedback I get.
Five, I know I want small business owners who operate companies in any space except "sin" industries like porn, nightclubs, tobacco, alcohol or pot. This is a personal choice. I'm not willing to devote myself to helping every business grow. I'm targeting prospective members who own businesses generating $5 to $30 million annually. I prefer to have business owners who are within a more narrow range of revenue because I know the problems of a $5M business are very different from the one doing $30M. I'm purposefully starting out with that broad of a range to see how things go. Again, I'll adjust as I go. If I find myself connecting with more owners of $10M than $5 or $30, then I'll concentrate on a more narrow range like $8 to $12M. You get the idea.
Six, I'm only concentrating on owners. The #1. Every seat at the virtual table will be occupied by somebody who can make THE decision. The work is so deep and so powerful, it'll demand a person who can make a commitment to take action. This is going to be a no excuses group. Anybody who has a board of directors who really run things won't be welcome to this group. I'm aiming to serve the people who have the entire burden of running the business squarely on their own shoulders!
Seven, I'm going to concentrate from the Central time zone toward the east or west. There's a four hour time swing from the east coast to the west coast. I don't want a group where that time swing presents a problem. So I'm going to keep this particular group all Central and Eastern time zone, or all Central, Mountain and Pacific time zones. That's important for my prospecting. For now, I'm concentrating on the Central time zone since it's the one I occupy and it includes a large area of the country. I'll figure things out from there.
Eight, I'm going to use the book, THE POWER OF PEERS, as my template for forming a highly effective group. By now you likely know I'm working with Leo Bottary helping him produce his podcast. Leo is a co-author of that book. In the book, Leo and his co-author Leon Shapiro outline the 5 factors for peer advantage. I'm going to focus intently on these: select the right peers, create a safe environment, utilize a smart guide, foster valuable interaction and be accountable.
For now I'm clearly going to focus on that first factor, select the right peers. Based on the ideas detailed in the book it starts with shared values that matter. Members of the group have to identify with one another. The group is smarter than any individual member. It's important that every member not just understand it, but that they believe it.
Questions matter. For decades I've operated businesses with the knowledge that the quality of our questions determines the quality of our business. Better answers result from better questions. Leaders in this group will be selected based on their belief that they'll benefit from insightful questions from the group. It's not just about getting answers to our questions, but it's about having our answers questioned. Business owners who aren't completely comfortable and confident in this value aren't going to be fit for this group.
Owners in every industry share aspirations, dreams, desires, challenges and opportunities. Each industry thinks its challenges are unique. I'm not minimizing that some industries do face special challenges. For instance, some industries are more highly regulated than others. But we've all got far more in common than not. We're just well acquainted with our challenges and pain points. That focus on our own stuff makes us tend to think other industries have it better. Mostly we're wrong. We just don't know their problems.
There's a benefit of reaching across and outside our own industry. It broadens our insights. I think it also helps reduce our sense of isolation as we become more familiar with owners operating businesses completely different than our own.
Families work best when each member is willing to accept responsibility for their own decisions and actions. Things break down every time people hide. Growth happens when we face ourselves and our situation. That means accountability is a very important component of building the most effective group possible.
And like a family, it's important that we have shared goals. As the authors of the book, THE POWER OF PEERS, point out…if you're going to run a marathon you'll do well to surround yourself with others who want to run a marathon. Why surround yourself with people who have no interest in accomplishing what you want to accomplish? We want a group where each member is intent on growing their business and growing themselves.
It's also important to have shared beliefs. To create a safe, confidential group it's important that each member believe in open and honest exchange of ideas, opinions and perspectives. It's not about always agreeing. It's about respecting the value of sharing without inhibition. I'm a super-fan of candor. This group will embrace the value of candid conversations.
I know that the value is found in helping business owners make better decisions so they can improve the actions they take. It's about real-time wisdom, the ability to get more right than not at the time. Everybody can look backward with a perspective that shows us how we may have been able to improve our choices. This group aims to help each member make better decisions so everybody can take more impactful actions.
These are all the things I know right now. Plenty, right? Of course.
What About You?
What do you know enough already? Why aren't you doing something about it? Or at least trying to do something?
There are absolutely no guarantees I'll succeed. But there aren't any promises I'll fail either. All it is is head trash or optimism until I try it and find out. It doesn't matter what anybody thinks or says. The only thing that matters is that I'm determined to build a powerful group of business owners because I know the return on investment will be enormous for every member, and for the collective. I'm determined to make it so.
Are you waiting to learn more? What?
Are you waiting for somebody to tell you it's a good idea? Why?
What difference does any of that make? None, but you know that already. Still our head trash gets in our way. We stall because we're uncomfortable carving out our own way, or because we want somebody else to be happy with us. Deciding. Acting. Those are much more difficult than thinking and dreaming. Or wishing. And hoping.
Don't think for a second that legitimate business owners – I don't mean all the wannabe "entrepreneurs" – don't fall prey to complacency. We can all get stuck. And lonely. Wishing somebody would show up to help us out every now and again.
You've got people in your life. Professionally. Employees, vendors, customers, partners, suppliers. Our lives are filled with people looking to us as owners. Well-intended, good people. Some of whom are high performers. But they all expect something from us. They've all got an agenda…and it's perfectly okay. Expected even. It's how the world works.
The odds are ridiculously high that you've never been part of a group like I've described because they're extremely rare. You've been in industry groups. That's not even a first cousin to a truly effective peer group where each member is there solely for the purpose of growing themselves and their business — and for helping the other members do the same. That's a game changer that is just extremely rare in business owner circles. And it's why I'm intent on making this happen for 7 business owners. It'll change their lives.
What are you going to start doing to change lives, especially your own? What are you waiting for? Get busy. Let's go back to work. We've got things to do.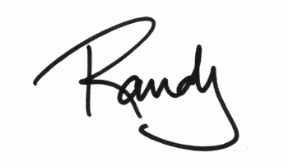 Subscribe to the podcast
To subscribe, please use the links below:
If you have a chance, please leave me an honest rating and review on iTunes by clicking Review on iTunes. It'll help the show rank better in iTunes.
Thank you!