Podcast: Play in new window | Download (Duration: 50:08 — 45.9MB)
Subscribe: Apple Podcasts | Google Podcasts | Spotify | Email | RSS | More
Ron Ashby passed away in the early morning hours of September 11, 2023. He was surrounded by family including a daughter named Lisa Norris. Lisa's life was turned upside down weeks earlier when her father suffered a stroke. But while the view from outside may have appeared calm, there was maniacal effort happening under the surface. Things aren't always as they appear.
Everybody suffers. Everybody endures hardships.
It's unreasonable to believe we can distance from our problems when we enter the workplace. Each of us are complete people. Filled with hopes, dreams, desires – and suffering, challenges and adversity.
We all crave encouragement, support, grace and compassion.
Judgment is easy. Compassion is hard.
Compassion is the pinnacle of high performance leadership because it's so human. Compassion is a focus on others.
Today, our show includes Lisa, the recipient of compassion and Cheryl De Leon, Lisa's boss, the deliverer of that compassion. Let's learn from their story.
Be well. Do good. Grow great!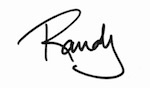 Check out the Hosts page for our profiles.
Connect With Lisa On Linkedin • Connect With Randy On Linkedin
We encourage you to contact us. Feedback, suggestions, criticisms, insights, and experiences are welcomed. Thank you for watching and listening!