Podcast: Play in new window | Download (Duration: 19:48 — 18.3MB)
Subscribe: Apple Podcasts | Google Podcasts | Spotify | Email | RSS | More
During the past seven weeks as we've mostly been sequestered to stay-at-home due to the Covid19 pandemic, my conversations have organically focused on one big question.
Where are the opportunities?
As I've worked with business owners and other executives who are part of larger leadership teams, it was understandable that everybody – including me – needed time to process what was happening. For the first 2 weeks, most of us were stunned. The second we had to close up shop, we jumped into action to figure out what we needed to do. For those who didn't have to close up shop, we jumped to figure out how to leverage our business for as much success as possible.
I'm blessed. And thankful.
While my clients were disrupted, they have all found ways to thrive during this time. Not so surprising really because one of the things I've found fascinating in the past 11 years of coaching executives and leaders is that high achievers are the ones most prone to seek the assistance of a coach.
Putting the pressure on the truth reveals the validity of it. Putting pressure on leadership reveals the truth about it. It's our opportunity to shine. Or not.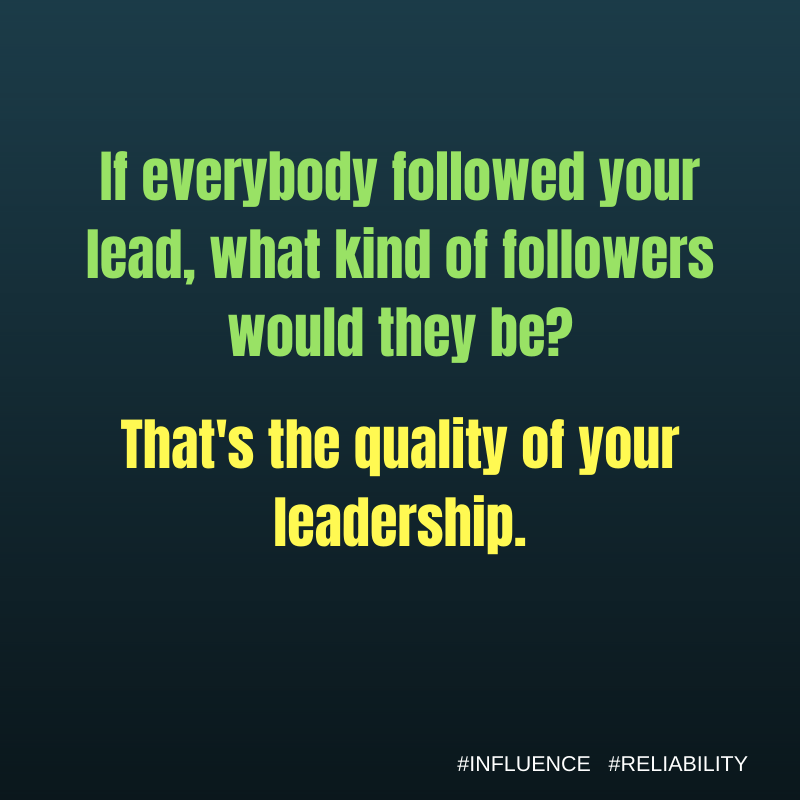 Questions provide the path toward satisfying our curiosity. Our curiosity determines our understanding. And without understanding, there is no compassion.
Judgment is easy. Understanding and compassion are hard.
This current pandemic is providing all of the opportunity to elevate our leadership, if only in our own lives. It's really allowing us extraordinary opportunities to serve others in powerful ways. The question is, will we see the opportunities and take advantage of them?
Let's talk about just a few things we can all do with the opportunities.
One, look through the wide-angle lens.
Much of the time we rather enjoy zooming in. We enjoy zooming in on the weaknesses, problems, and wrong-ness of others. Bringing them into clearer focus while simultaneously blocking out weaknesses, problems, and wrong-ness in our own lives. The frailties of others can make us feel stronger about ourselves.
Resist that. Instead, opt for zooming out to take a wider view. You'll have to willingly give up whatever temporary positive feelings you get by thinking worse about others. In its place, you'll get something that has more lastly value – understanding. And if you put in the work, you'll gain something even more valuable than that, compassion.
Looking through the wide-angle lens affords you the first major positive of making a wiser decision. That decision is making up your mind to see things more clearly. That alone makes it worthwhile, but that's just the beginning.
Are you afraid somebody might change your mind?
Are you fearful that your opinion may change?
What are you afraid of? Why wouldn't you put the wide-angle lens on the camera of your own vision?
There's more information in a wide-angle shot than a zoomed-in shot. More information gives us a broader view with improved data so we can see how to best frame a viewpoint or an opinion.
Narrow views, represented by zooming in, rob of us vital information that might help us see more clearly. Besides, how will you know where to zoom in if you don't first zoom out?
Two, embrace curiosity.
Without curiosity, you can't get to understanding. And without understanding, you're never going to achieve compassion. So there's your motivation.
How do we embrace curiosity? Focus on the other person, not yourself. Let yourself wonder WHY. Why do they think what they do? Why do they feel the way they feel?
These actions are all habits that many of us just haven't embraced. Or we've neglected them for too long.
All children have these. Look around at the kids in your life. If you don't have any kids in your life, then be careful. Don't be a creep, but you're surely able to see enough kids behave to watch how curious they are about most things. And how broadly they view things. They can go from one activity to another in the blink of an eye. All that flittering around looks frenetic at times, but it's mostly kids being kids. Going wherever their curiosity or interest takes them.
There's a lesson in curiosity. Be interested. Be interested enough to find out.
Three, lean into understanding. 
Understanding doesn't require you to agree. Agreement or disagreement is still the right of every person. Here's the thing about understanding…it helps us reduce our disagreeableness!
I don't understand men who put their hands on women. But I don't understand men who may be violent with other men.
Joe grew up very differently than me. He grew up in poverty, drug addiction and abuse. There was also crime. I can't relate to any of those things because they're not part of my personal experience. But hearing Joe explain the circumstances of his childhood and young adult life helps me understand how his life evolved. It doesn't matter whether I agree or disagree. Whether I approve or disapprove. It just is the way it was for him. And it helps me understand how people could embrace bad behavior. And how people might make choices that seem foolish to me.
Right is right. Wrong is still wrong. But understanding can help looking at the challenge or problem with something more productive than judgment in mind. Namely, how can we learn and improve the thing now that we better understand it?
Like everything else so far, this is a habit. We benefit greatly in establishing and maintaining these habits. By embracing these behaviors we foster continuing in these behaviors. And we'll grow increasingly more accomplished at these things with repeated practice.
Four, say hello to compassion.
Here's where the rubber really meets the road because this is where we can begin to really serve one another better. This is where improvement and growth are found.
I'm not merely sympathetic to Joe's story as he tells me about growing up watching his mom being beaten by his father. Or by telling me how horribly abusive his father was to him. I feel compassion for everybody involved, including Joe's abusive father, who himself was abused.
Compassion is sympathy in action.
Now I can't take any action – except in my mind – toward anybody other than Joe. I don't know the other people, but if I know Joe then I can engage my compassion toward him. But let's not underestimate the action taken only in our minds. Nothing is more powerful than our minds. What we think matters. What we feel matters. It determines how we act. It also determines the choices and decisions we make.
My compassion toward Joe changes how I approach him. How I approaching talking with and listening to him. And that alters my demeanor toward him. Hopefully, in ways that better serve him. In making him feel safe, rather than harshly criticized. In making him know I care about him enough to want to help him break the cycle of abuse in his own life.
When compassion kicks in we see each other as people – human to human. That's what fosters a connection. And from that connection stems our joint ability to help one another.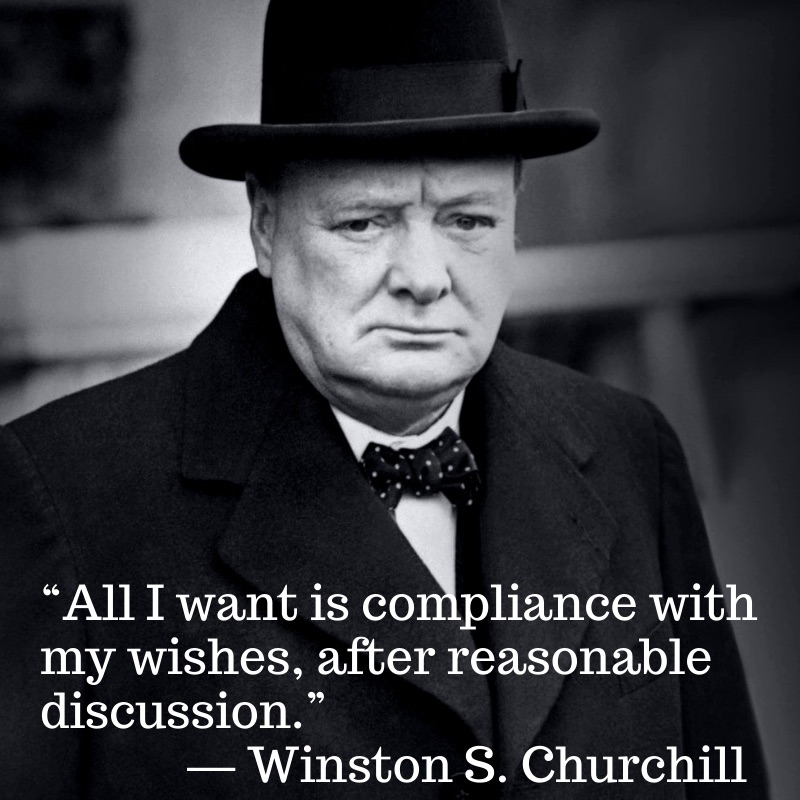 Sadly, too often we just want full compliance from others with what we want…and we'd rather forego any discussion. Just agree with me and let's go with how I think about it. All of us.
It's why during this pandemic the one thing that has vexed me most has been the highly-opinionated person who insists they're right and everybody else is a moron. No curiosity. No understanding. No compassion. No value!
Today is your opportunity in leadership. Namely, to demonstrate how urgent and important it is that we behave more kindly toward one another. That even in our disagreements we opt to avoid being disagreeable. That we avoid strife and contentions as much as possible, choosing rather to try to understand each other because compassion and our ability to help each other is at stake.
Be well. Do good. Grow great!