Podcast: Play in new window | Download ()
Subscribe: Apple Podcasts | Google Podcasts | Spotify | Email | RSS | More
Download The Podcast Or Non-Flash Playback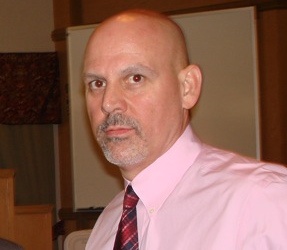 Great leaders have shaved heads. And big ears. And graying goatees.
Some do. I'm not saying I'm one of them, of course. I hope to be a good leader, but perhaps like you – I'm a work in progress. Greatness is likely far beyond the scope of my abilities.
The horrors of Penn State display how leadership can falter. People considered the university president and the head football coach as great men – great leaders. But now, these men (and others) appear as something different. They are seen by most as men who failed. They didn't do the right thing when faced with the opportunity. Turns out, they're hypocrites.
One word is fundamental to leadership, influence.
In that sense, we're all leaders. You influence somebody. You have an impact on everybody who knows you, interacts with you and even those who observe your life without your knowledge. There are people you observe and they have no idea you're looking at them, listening to them or paying attention to them.
People are watching. They're listening. Paying attention.
Leadership's power is displayed by our actions – our behaviors – when nobody is looking. Or when we don't think anybody is looking.
How's your leadership? If you want to know, just closely examine how you behave when nobody is watching.
Do the right thing. Help the rest of us do the right thing. Influence us for good. Be a good example for us. Be a leader.