Podcast: Play in new window | Download ()
Subscribe: Apple Podcasts | Google Podcasts | Spotify | Email | RSS | More
Podcast: Download | Non-Flash Playback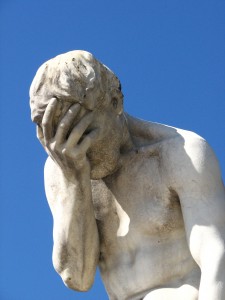 Make it good enough is the call to action of the Lean Startup Movement.
It's a wise call to action for content creation, software development and other acts of production. It can even be wise for creative folks.
Business owners can often fall prey to the curse of "good enough." They may find that they've been able to sustain their business year after year. They've developed some processes and systems that enable them to keep their doors open. Day after day their businesses perform good enough to keep the doors open. But maybe not much else.
Good enough is killing many small businesses, preventing them from finding enough momentum to carry them to levels of success they've never experienced. The habit of good enough doesn't need to be your albatross.
It's time to kick the past to the curb and stop being just good enough. It's time to find new heights because most business owners are fully capable of doing better. Some just need to know how.