Podcast: Play in new window | Download ()
Subscribe: Apple Podcasts | Google Podcasts | Spotify | Email | RSS | More
Today's episode was a video, but the transcoding (or some gremlin) messed it up. Thankfully, given the redundancy here in The Yellow Studio, I did capture the audio…so today's episode is audio only.
Not long ago a friendly debate broke out about the terms, "lifestyle business" and "lifestyle design." I took the position that every business, every career is a lifestyle business. My logic was – and still is – fairly obvious, or so I thought. Our careers or businesses determine our income. They also determine our schedule. As a result, our time and our income are determined by them. They set in motion the kind of neighborhood where we live, the kind of cars we drive, the stuff we purchase and to a certain degree, the way we spend our free time. Our lifestyle.
My opponent didn't buy any of that. He maintained that lifestyle businesses are those that afford people the freedom and flexibility to do what they most want. Clearly, he's not known very many extremely success people who earn crazy money doing what they love. Celebrities and rock stars who are quite often kept on tight schedules. Industry leaders who are shuttled from one meeting to another with little tolerance for deviations from the schedule. Surgeons who can often enjoy scenes like the one depicted in that photograph, but most often are on call, waking up in the wee hours of the morning to perform emergency surgery.
What if a person loves winter sports? What if a person can't imagine living without snow? They'd be miserable looking at that ocean view every day.
Just because my opponent had a certain view of "lifestyle" he had a hard time considering that others might have a different perspective. And he certainly couldn't understand how a person with a JOB could possibly be considered to have a "lifestyle business." I was irritated that anybody with a JOB was viewed as being less ambitious or less serious about designing their life. Thankfully, the conversation remained civil. I could have whipped him with my arm tied behind my back. 😀
Well, what if you do want to consider doing something different? How can you go about thinking about what you might like to do – something that thrills you? That's what today's show is all about.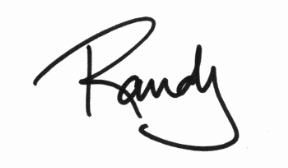 Podcast Options:
• Subscribe via the iTunes store
• Android, Blackberry & other listeners can listen on Stitcher Radio
• Right-click here to download this episode to your computer
• Click here to playback in a new window