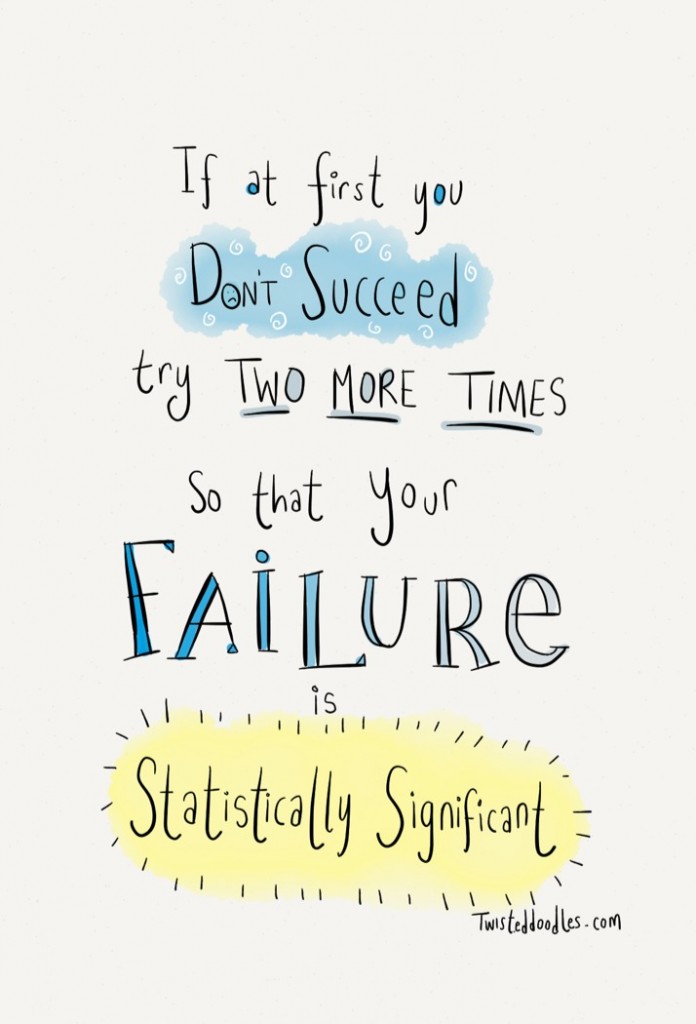 Winston Churchill once said, "If you have an important point to make, don't try to be subtle or clever. Use a pile driver. Hit the point once. Then come back and hit it again. Then hit it a third time – a tremendous whack."
Don't give up too soon.
Read Seth Godin's book, The Dip, and you'll better understand this idea. For those of us who are getting long in the tooth, we've known this for quite some time. Until we hear "NO!" we need to keep pushing. Sometimes a "NO!" really doesn't mean "NO!" We have to understand that. Most importantly, we have to trudge full steam ahead and be persistent until we can't go any more, or until all hope of success seems to vanish. But make sure you never quit too soon because success might just be lurking right around the corner.
You owe it to yourself – and those you'd like to serve – to give it the whack demanded by success!
Your whack quotient is the key to success. It's the single biggest barrier to success. Those who fail are often guilty of thinking they've whacked enough, success should have already happened. They're misguided. They've underestimated what's required. Success goes to those who have the highest whack quotient.
Keep whacking away until you get what you're after. Refuse to quit. Find a way to succeed. Keep doing it because complacency quickly shows up when success does. You've gotta keep coming back over and over again…with a more tremendous whack each time.