Podcast: Play in new window | Download ()
Subscribe: Apple Podcasts | Google Podcasts | Spotify | Email | RSS | More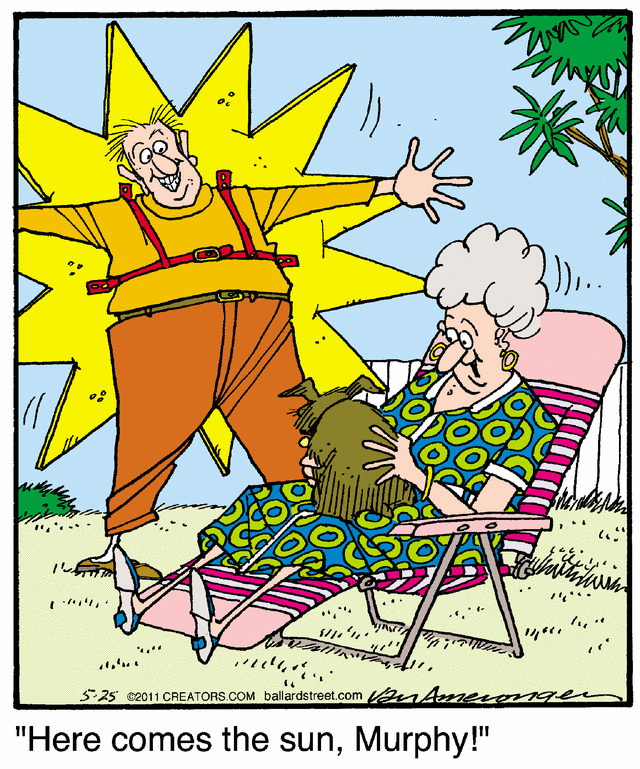 Optimism. For some, it comes easy. For others, it's anything but. However, when a new year arrives almost everybody has some sense of it. I don't know why a calendar can have such a powerful impact. We're 6 months into 2014 and by now, most of the folks I knew what were optimistic in early January, have tempered their enthusiasm. Some have abandoned it altogether.
Optimism is hard work. Not for the faint of heart. Almost 180 days into the new year grind takes on a toll on the stoutest among us I suppose. I'm certainly not immune to losing heart. When I do, I have to concentrate on three things: home, habits and happiness!
Home
Home represents family, closeness, the best relationships on earth and security. It should. I know that's not true for everybody. I'm mindful of abused children, wives and other calamities that define dysfunctional homes. It makes me want to do more in my own home because I know in 2014 I can do more to express my love, care and concern for my tribe. My family is my tribe. I don't believe in tribal business. I believe in tribal family.
Home isn't always where the heart is, but it should be. Husbands should love their wives. Wives should love their husbands. Together they should love and train their children.
Home represents security, comfort, stability and support.
Habits
Habits, for me, begin with those involving faith. I'm unapologetic about that because I know I'm not nearly as "in control" as I might like to think. God is in control.
One of the most common ideas I encounter with people who claim to have faith is the notion that God is a magic genie. Nothing in scriptures teach that, so I'm not quite sure why people hold that idea, but almost every day I encounter people who honestly believe they can ask God for something because He's poised and ready to grant them their wish.
If you love where you're at in life, what did you do every day to get there? Have you stopped doing that? Lots of folks do. They get complacent. Or they feel like the climb is over. It's never over. Well, okay, when you die it's over. The climb that is, but not life. If you don't believe in life after this one, well, why bother then? Just call it a day already.
Life is a knife fight that goes on. You can't quit. Your daily habits determine the results. If you're not happy about your lot in life, then what are you going to do about it? What daily habits are you going to incorporate to improve things?
Yes, it's hard. Ridiculously hard. But what choice do we have? Do you really want to resign yourself to a life you hate? Or a dissatisfied life?
I confess that my daily habits are mostly to blame for my inadequacies. Too often I simply choose to not do the things I should, or I do things that don't profit me. Smokers keep smoking. Fat people keep eating. Addicts keep shooting dope. Alcoholics keep drinking. Maybe our habits aren't nearly as bad, but they can still be devastating to our success.
We mostly do what we want to do because what we do works for us at some level. That's why interventions are sometimes necessary. Until or unless something drastic happens, we keep doing what we've always done.
What if you're not pleased with the results? What if you want different results? Then change your habits. Do something different. Do things differently. Shake it up.
Happiness
I'm at an age where I don't dwell much on this. Not like I did when I was younger. These days I prefer a different word: contentment. But I use them interchangeably really. Contentment is happiness.
I found this video interesting. Happiness, it turns out, has a lot to do with a person's sense of gratitude. But I already knew that. Maybe it's my faith. Maybe it's knowing how blessed I am, even though I don't always express it as I should.
What do you think makes you happy? I use the word "think" because so many people really don't know what makes them happy. Many are left to wander about it. Some claim to never have experienced it. Others think if they can't experience it 100% of the time then they haven't yet found it. That's why I so hate the whole pursue your passion conversation. It presupposes that you must experience constant passion.
Passion is an emotion, a feeling. Do you want your whole life to be defined by a single emotion? Not me. Sometimes I need to cry. Other times I need to laugh. You do, too. We all do. It's the stuff of life.
It's popular to deny that things are important, but actions speak louder than words. People are still chasing exotic cars, bigger houses, electronic toys and more. More. More. More.
On the other end of the spectrum are the minimalists. I rather admire them. Part of me would love to try it. Sadly, I've got too much clutter in my life. I'm not sure I'll live long enough to declutter my life. Even so, I should try.
People. Yes, there's the rub for all of us. People. It's people that really matter. It's relationships that make us happy. Because it's people to whom we're most grateful, assuming the research cited in that video is correct.
Re-Branding The Podcast // Re-Launching The Podcast
I've been needing to do this for awhile. I've been wanting to do it almost from the beginning. I'm without excuse.
Lethargy. Habit. Complacency. Low energy. Lack of direction. It's all in play.
But I can't lay it at the feet of any of those things really. It's mostly about one thing, desire. I've lost heart for the current iteration.
It's about people, but it boils down to desire. What is my desire when it comes to people? You know who I'm talking about, don't you? YOU. It's about YOU. But it's about me, too.
The question to be answered…
What do I want to do for YOU?
Maybe it's the wrong approach, but it's honest. I'm tired of people asking, "What can I do for you?" My answer is almost always going to be, "Nothing." It just sound disingenuous. And it's growing increasingly trite.
Yes, you are important. Here, you're important in the context of what value I can offer you. The value proposition is a 2-way street. It's like a tandem bike. It takes both of us to make it go. But one of us has to steer. That's my role here. HERE. I don't drive everywhere. I just drive here. But I can't simply say, "This is where we're going. You just sit back there pedal hard and be happy with where we're headed." You have a say in where we're headed. I have to make the decision to take you where you want to go, provided I have the skill and desire to take you there.
If you want to go deeper into the world of soccer – yeah, I admit it…the 2014 World Cup is on the TV here inside The Yellow Studio as I write this – then I'm not going to take you there. One, I'm not qualified. Two, I'm terribly disinterested. There's more flopping in futbol than live fish hauled into a bass boat. Drives me crazy.
There are tons of places you might want to go that would be unsuitable for me. You wouldn't take a train to Boston if you wanted to go to Philly. This is about me deciding what I do best do to serve…and figuring out where I want to go. Then, it's about finding others who want to come along with me. And lastly, it's about making it compelling so I can take as many people possible with me.
What does that have to do with home, habits and happiness?
Everything.
These are the things of life. These are the things that determine the course of our life. That includes how we contribute to the world. How we show our gratitude.
That's why today's episode is the final episode for this version of the podcast. When I return, things will be different. Better. Brand new.
What will it look like? Sound like?
I don't know. I'm still working on it. In the meantime, I'll be podcasting over at Leaning Toward Wisdom.
Go here if you'd like to give me your feedback. Or, you can leave me a voicemail by clicking that "Send Voicemail" tab to the right.
I look forward to hearing from you. And I'm pretty excited about starting over!