Podcast: Play in new window | Download (Duration: 29:32 — 27.3MB)
Subscribe: Apple Podcasts | Google Podcasts | Spotify | Email | RSS | More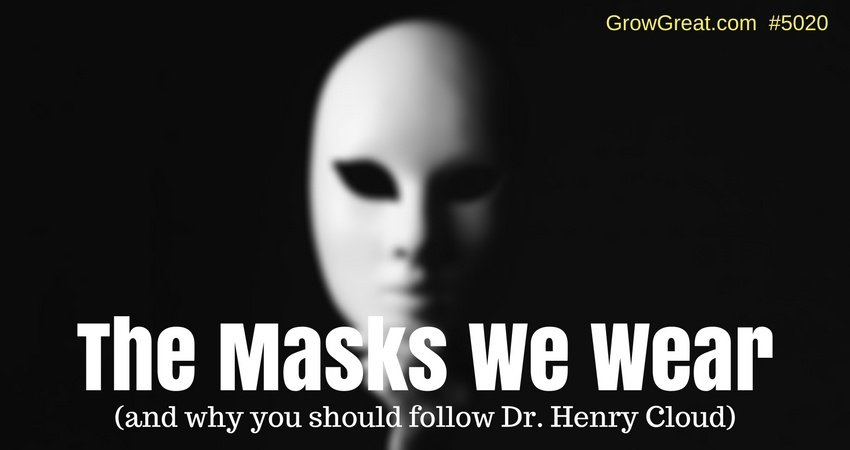 My buddy Leo Bottary gifted me a book by one of my favorite authors, Dr. Henry Cloud. It was late last year and my stack of books in the reading queue was high so I didn't get around to reading it until recently. It's entitled, The Power Of The Other.
The book is about the impact other people have on you. In every area of your life. A friend has told me it should be the next audio book summary I do. We'll see. But today I want to share with you an ancient idea – and truth – that Dr. Cloud addresses in the book in a section entitled, "The Mask Of Inauthenticity."
We employ our capacity to protect ourselves and establish effective boundaries by donning masks. "Never let 'em see you sweat," is indicative of our need to protect ourselves by not showing exactly how we're feeling. Or sharing what's really may be going on with us.
I was in my 20's when I got my first real #1 leadership role running a company, a luxury retailing outfit. Retail is largely about engaging the shopping public. Front line people can make or break your success. Quickly I learned that how I entered a store and engaged with employees would impact people. People were reading signals that I wasn't even intending to put off. Visual signals. Tone. Facial expressions. Body language. They all mattered. It was too long ago for me to remember how I was made aware that my entrance could have a somewhat lasting impact on front line people, but I was glad to learn it – and somewhat dismayed at how to better manage or control it.
It had nothing to do with hitting the door in a foul mood. For me, it was mostly preoccupation. I wasn't accomplished in "being in the moment." I had no idea people could mis-read me so badly, but I knew I had to take responsibility for it. So I learned to sit in the car and take a few seconds to get focused on where I was and understand that front line people would be watching me closely. I grew accustomed to wearing a mask because it's what people needed from me. They needed to see that things were fine and that, if I found things going well, they knew I approved. Likewise, if things weren't going well, they needed to know my disapproval (I didn't have much of a problem with that).
Let me read this brief section by Dr. Henry Cloud on the mask of inauthenticity. As a business owner, CEO or leader you'll be able to relate. I promise. But first, let me read you a segment that appeared just today over at RollingStone.com about Tom Petty:
Petty "was so smart," Campbell says, as well as "one of the funniest people I've ever known. And he had a good heart." The guitarist recalls a point "several tours ago" when he was having "some real personal problems. I was doing my job but struggling to keep my vibe up." One night, in the middle of a song, Petty came over to Campbell, "stood next to me, and he goes, 'Just remember, up here, nobody can touch us.'"
Masks are exactly about that. Being in a place where nobody can touch us. Safe. Secure. Protected.
Of course, there's a downside. Like medication that serves us well and has big benefits, there are side affects that may be unpleasant, or even more deadly than the thing they intend to cure.
I highly recommend Dr. Cloud's book (I can highly recommend any and all of his books). The masks we wear – and when we wear them – have an impact on our lives. They're necessary components of our life as leaders. But…
Every person needs a place where the masks aren't necessary. A safe, secure place where we can shell things down and feel free to be ourselves more fully. Do you have such a place? Are you surrounded by any people with whom you can be unfiltered, unmasked? For your personal growth, professional effectiveness and most positive relationships – you owe it to yourself to find a mask free zone. It may require some diligent searching. Most certainly it's going to demand that you be purposeful and intentional. You rarely stumble onto high value. Sure, it can happen, but great leaders don't rely on hope or happenstance for their success. They work hard to put themselves into the best position possible for greater success. It's precisely what I'm encouraging you to do.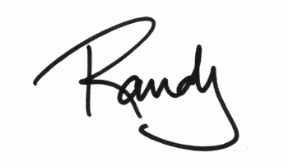 Subscribe to the podcast
To subscribe, please use the links below:
If you have a chance, please leave me an honest rating and review on iTunes by clicking Review on iTunes. It'll help the show rank better in iTunes.
Thank you!