Podcast: Play in new window | Download (Duration: 30:50 — 28.5MB)
Subscribe: Apple Podcasts | Google Podcasts | Spotify | Email | RSS | More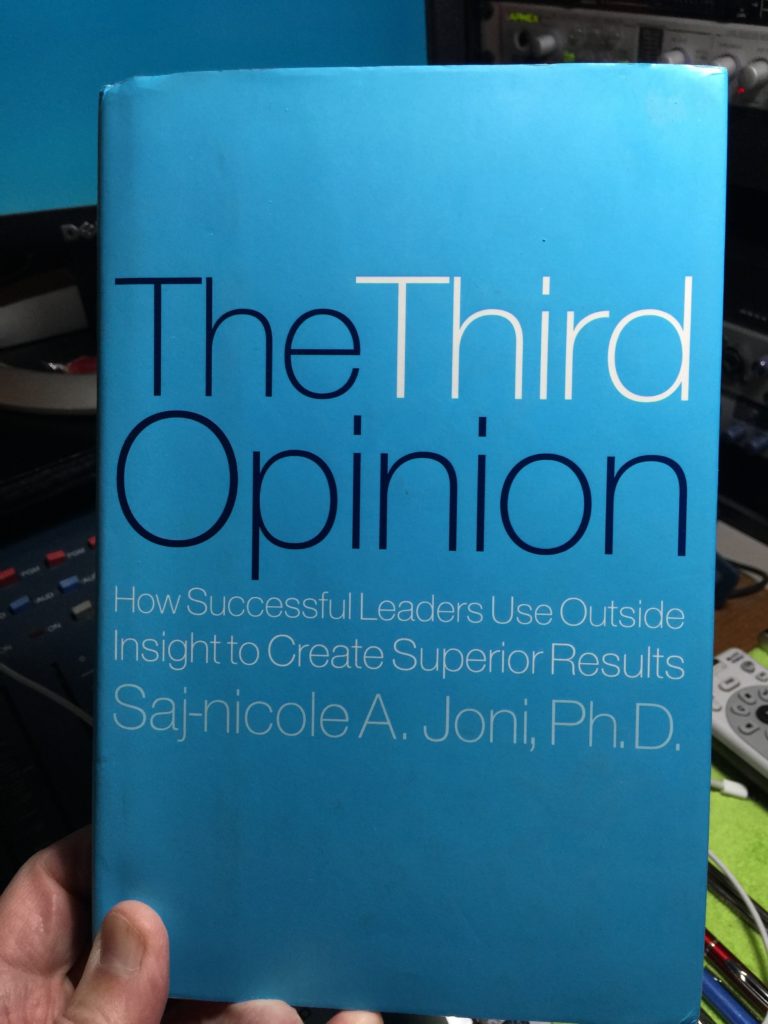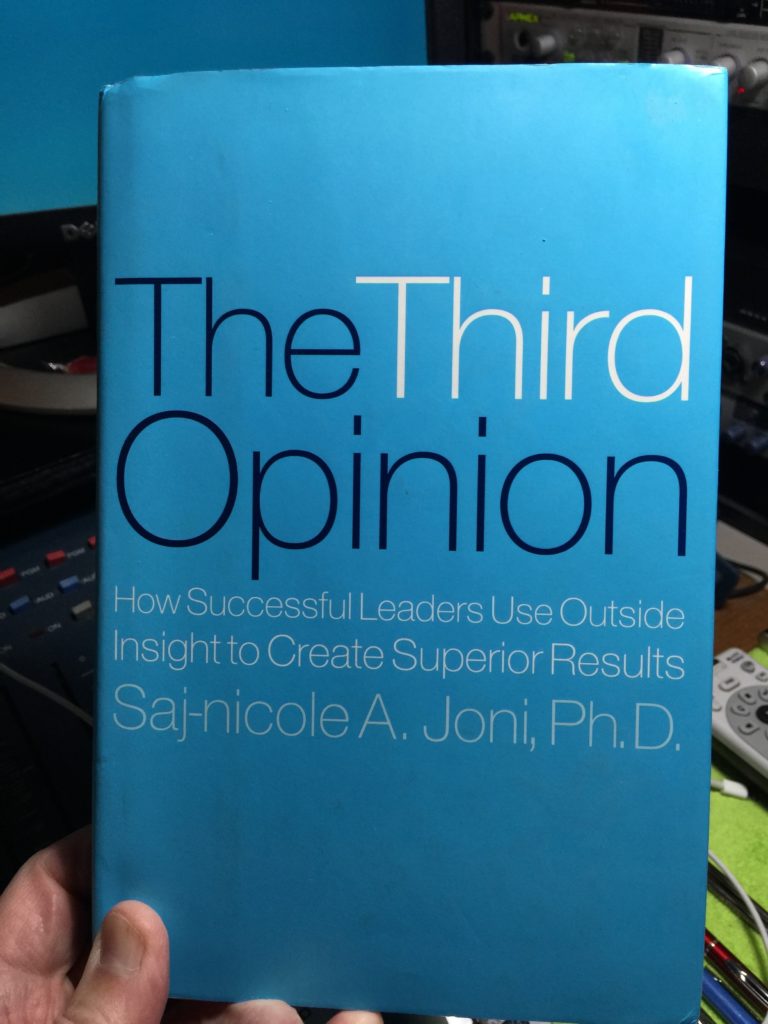 Saj-Nicole A. Joni is the founder of Cambridge International Group, Ltd., a high-level advisory services firm. She has written three books dealing with the power of connection and collaboration, especially as it relates to C-level leadership. This book is the first of the three, published in 2004. The subtitle gives you the best summary of what you can find in this book. Ms. Joni does a good job of illustrating the points with terrific stories, which I won't try to dive into too deeply here – because my goal is to spark your curiosity enough to want to read the book. I am hopeful that this series of summaries will give you enough substance to consider how you may be able to leverage connection and collaboration to improve your own leadership.
Chapter 1
The book begins with the story of a corporate leader facing a complex challenge. Facing numerous questions, he finds himself alone in his office wondering not only what to do, but who to collaborate with so he can make the best decision. He wants to hash this out with somebody, but realizes as the company's #1 — he's got nobody. Every person he thought about got immediately excluded for a variety of reasons. Employees were excluded because they have self-interest to consider so they're not prone to be as candid as he might like. There was no way he was going to talk with colleagues around the world who held equivalent positions as him. That would be a surefire way to let this challenge leak out to the public. Confidentiality was critical because his challenge involved protecting the reputation of the company.
The requirements for leadership have changed through the years. Leaders from all over the globe face complex issues, uncertainty, and sensitivity. Speed has also changed the game as leaders realize precise thinking and judgment must now happen faster than ever. These changes have been incremental.
Speed is a given – and it has changed more than just time. Increasingly businesses are having to operate all phases of their business in real-time or near real-time. Technology provides instant feedback.
Expertise is fleeting. Most leadership careers require people to learn, function and lead in areas well beyond their educational background and experience.
Learning to deal with trust issues in an environment of change is trickier than ever. Cooperation and competition are tricky waters of trust to navigate. At every level.
Cross-industry change and competition is the name of the game. The barrier to entry for many industries is rapidly getting lower. New forms of competition and opportunity abound.
Maintaining a profit margin is increasingly a matter of complexity. Competition continues to pressure change. Companies can no longer pound out the same widgets year and year. Maintaining your profit margins is increasingly a matter of being able to outplay your competition in the complexity game.
Globalization is the norm in every business. To thrive you'll have to do business in countries outside your own. The opportunities are larger, but so are the risks.
Information and network complexity have increased. We're all overwhelmed with information. Being able to see several moves ahead is critical.
Authority has given way to influence. Shared information and decision making are now everywhere because we've moved to an information-based world. Leaders must get their organizations and their partners' organizations to work together by exerting influence instead of merely relying on authority.
New technologies continuously disrupt markets. Relentless scientific innovation will continue to foster disruptive changes that will transform businesses in ways you can't predict.
Top talent is harder to come by. It's a demographic issue. It's also a supply-demand quandary. Winning organizations have to search harder and develop new ways to attract and keep good talent.
Corporate ethics are under increased scrutiny. Privacy, executive compensation, governance, intellectual property and more have already become frequent headline topics.
Security is now a strategic business issue. All the increased complexity in business have resulted in appropriate safety and security issues.
All of these together have raised the bar for leadership today. There are 2 questions that business leaders must ask themselves as they navigate managing their organizations:
What kind of leader do you have to be to deliver results and success today?
What kind of team do you have to assemble to work with you in this new era?
Joni tells the story of a leader promoted to VP status. She dives into the new role. Working hard, filled with drive and putting in long hours. But she's distrustful of others. Her boss has inserted a few people into her team in hopes of helping her perform at a higher level. But instead of listening to others, she has siloed herself because she incorrectly thinks it's the path to her career success. Her boss believed in here. If he could just find a suitable mentor he felt that over a period of time he could influence the VP to step up her game. Her boss is having to consider this because she's mistrustful of others. That has caused her to hit a leadership wall.
Outside Thinking Partners Are Too Important To Be Left To Chance
Most leaders who experience the benefits of thinking partners never go back to leading without such a resource. Rather, they continue to look for and develop a broad advisory network throughout their careers.
Today's leaders need to start early and think systematically about the kind of team they want to assemble.
The Role Of A Key Leader Demands Rapid Assimilation And Growth
Key leaders – especially young, quickly promoted leaders – prove themselves at one level only to find they have to learn a whole new set of competencies at the next level. Leaders are facing greater complexity more quickly in their careers. They need to lead in areas where they're not expert. They need expert input and a safe place to ask hard questions without constantly filtering for spin, self-interest and other agendas.
What Kind Of Advice And Counsel Do Leaders Require Today?
People in high places have always been able to seek advice and counsel from the best and brightest. History proves it. One of the best illustrations of this may be Clark Clifford who served as an advisor to several U.S. Presidents, most notably John Kennedy and Lyndon Johnson. He was also an advisor to top corporate leaders. In his memoir, Counsel To The President, he described the vital importance of having well-placed and well-prepared outsiders in your inner circle:
Even if he ignores the advice, every President should ensure that he gets a third opinion from selection and seasoned private citizens he trusts. (The second opinion should come from Congressional leaders.) Though Cabinet members and senior White House aides often resent outside advisors, a President takes too many risks when he relies solely on his own staff and the federal bureaucracy for advice. Each has its own personal or institutional priorities to protect. An outside advisor can serve the role of a Doubting Thomas when the bureaucracies line up behind a single proposition or help the President reach a judgment when there is a dispute within government. They can give the President a different perspective on his own situation; they can be frank with him when White House aides are not.
The risks to the organization and the leader determined to go it alone are greater than ever. It's not enough to have a brilliant team. There is plenty of historical proof of too many executives who didn't see it coming, or if they did, they were unable to do anything about it in time. Leadership today demands outside thinking partners in addition to having a top-notch team of direct reports.
Three years of research by the author has led to two insights that form the heart of this book:
Insight 1: Leadership today requires 3 new habits: habit of the mind, habit of relationship and habit of focus.
Insight 2: You can start developing the three habits and your advisory network at any time during your career.
One: Habit of mind
Leaders must master a new way of thinking. Joni calls this "exponential thinking." It allows you to see all sides of a complex issue. Exponential thinking is best done with others. This kind of thinking plays an important role in decisions where there is high ambiguity, uncertainty and risk.
Exponential thinking is required at all levels today, not just the C-suite.
Two: Habit of relationship
Leaders today must assemble a new kind of leadership team, one that ensures they undertake the right kind of exploratory thinking. One that challenges perspectives.
Leaders need external thinking partners so they explore sensitive and edgy issues with high trust and external perspective. These are compartmentalized roles necessarily. A person can play different roles. For instance, one person might move from subject expert to thinking partner and sometimes to action team member at different times depending on the circumstances, expertise and interest. Your ability to get results in increasingly boundaryless organizations depends on how well you can orchestrate your network of important relationships.
Three: Habit of focus
Leaders must have the skill and discipline to focus on the essential non-urgent issues. Leaders today face information overload and increased demands for speed. More and more daily work has become urgent. But just getting daily work isn't what your leadership is about. Leaders must be able to create and execute strategies to carry out their leadership agendas.
Mastery of the habit of focus is being able to function effectively in your high-pressure environment and make progress on the big, longer-term issues that need your attention. Your sustained focus on the non-urgent important issues is ultimately what will define your leadership. It's what differentiates your unique contributions and ability to deliver value no one else can.
Insight 2 is that anybody can develop these three habits at any time. But it's important to develop these habits in concert. Everybody will use each habit differently, but there are guidelines to help you focus on perfecting the various parts of each habit as your leadership progresses.
Where do today's business leaders turn for outside insight to help them?
Each leader's sources will be different. It's probably a mixture of formal and informal networks. There's a range of models for developing a properly balanced advisory network and they vary depending on your career level. Most likely you already have some sort of advisory network, though it may not be developed to its full potential or well-tuned to your current challenges. The author will dive more deeply into the practical steps in chapters 7, 8 and 9.
Important Inner-Circle Conversations
Inner-circle thinking partnership conversations are broad and typically fall into one or more of 4 basic categories.
One, the Visionary Conversation. The main purpose of this dialogue is to imagine the different futures that a person might create, and use that insight in the present. In this conversation, you and your thinking partners are considering world trends, sometimes long into the future. If this is the future you want to commit to creating (or to avoiding), what are the steps you should take now to influence those desired outcomes?
Two, the Sounding Board Conversation. This happens when you want to work with somebody who has the right expertise, wisdom and experience to take a 3rd opinion look at a new strategy or set of ideas. You and your thinking partner look together at the implicit assumptions involved in the course of action, check them against external reality and vet the decision in various ways – including legal, political, environmental implications. You want to ask the "what-and-why" questions. What if?
Three, the Big Picture Conversation. Here, a leader and the thinking partner step back and look at all the things going on, making sure that where you intend to go is aligned with all the moving parts required to get there. The purpose is to make sure nothing has been overlooked.
Four, the "Expertise In Inquiry" Conversation. Here the leader is looking for more than an expert problem-solving conversation. You're looking to develop your knowledge, but also to develop fundamental models and new ways of thinking. You need a thinking partner who is an expert, an expansive thinker and someone who can help you learn the new information in ways highly relevant to your current situation.
Today, leaders must know their limitations. Then you must learn how to go out and find others who can take you the rest of the way.
Is this book about executive coaching? Yes and no. Executive coaches are one species within the thinking partner universe. Executive coaches typically work as thinking partners with their clients on issues in the areas of inter- and intra-personal dynamics, communications and organizational development. But they also often explore areas of personal leadership, thinking with leaders about their purpose and authenticity.
What Do You Look For In Your Most Important Advisers And Thinking Partners?
Thinking partners are exponential thinks able to offer you new information and new perspectives. They help you explore existing mental models and challenge you to grow. The best thinking partners have an aptitude to see a problem at several different levels.
The capabilities of your inner-circle thinking partners should reach well beyond categories of expertise, such as finance, product development and the like. Here's what you look for:
the ability to see all sides of a complex issue (exponential thinking)
someone who asks great questions and listens closely – including for what isn't said
someone who doesn't offer advice
someone who has a reputation for integrity
someone who has high-quality expertise and experience relevant to the key issues you need to be resolved
a person who can provide a unique perspective
someone who has the ability to tailor content to challenges and questions at hand
someone who clicks with you intellectually as well as personally
someone who has an intuitive understanding of your strengths and meshes well with them
a person who possesses authentic curiosity and empathy
someone who is free from conflict of interest, both personal and structural
someone who reciprocates in choosing you
Who wouldn't want people like that around them? It's powerful, interesting, fun and safe. It's also deeply satisfying to build and sustain those kinds of lifelong leadership relationships.
It's Unique To You
Your inner-circle advisers and thinking partners are the most unique and personal part of your network and leadership team. There's no substitute for the leadership work of seeking the third opinion and incorporating outside insight. There are no set formulas. How you develop and call on your network of relationships can and should reflect your style and what's best about your leadership.
Next time we'll summarize chapter 2: The Three Habits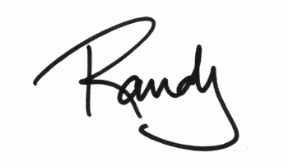 P.S. Are you a small business owner in the United States interested in being surrounded by your own great thinking partners – people able to provide the third opinion for you? Click here to learn more.
Subscribe to the podcast
To subscribe, please use the links below:
If you have a chance, please leave me an honest rating and review on iTunes by clicking Review on iTunes. It'll help the show rank better in iTunes.
Thank you!