Podcast: Play in new window | Download (Duration: 6:09 — 6.9MB)
Subscribe: Apple Podcasts | Google Podcasts | Spotify | Email | RSS | More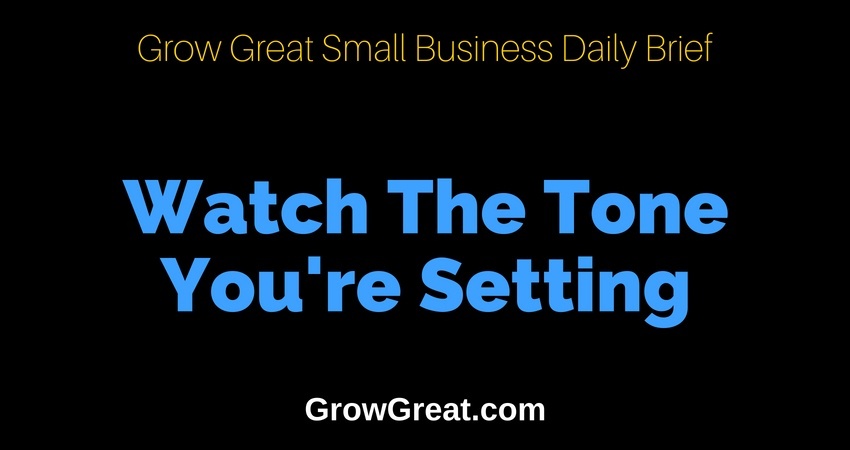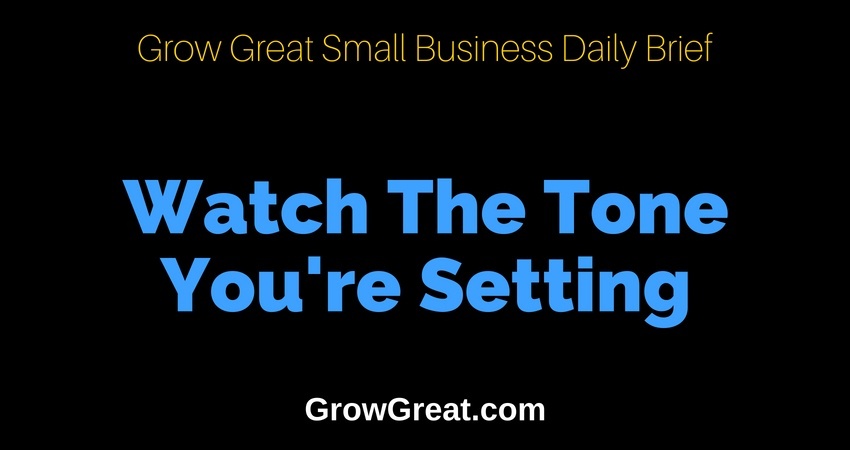 Whenever I'd sass my mom, I'd likely hear, "I don't care for that tone!" Or, "Don't take that tone with me, young man!"
Tone matters.
But tone can be a lot more than how we sound when we speak. As business owners and leaders, it's everything. It's our demeanor when we walk into the office. It's the look on our face as we greet employees in the morning. It's how we answer our phone. And how we communicate with staff. It's the thousand micro behaviors that define us every day.
You don't have to watch those things, but everybody else is…so I'd urge you to give it sober consideration. Better yet, I strongly encourage you to be mindful of how you look, sound and behave. Pressure, right? Yep, that's the price you pay for leadership. People are watching and taking their cues from YOU.
Every week, during a live streaming show on Facebook focused on European-based scaleups (companies working hard to achieve rapid, sustainable growth), the topic of culture and communication comes up. It doesn't matter if the topic is scaling up talent, engineering, product, marketing or any other specific area. And when culture and communication come up, who do you think gets mentioned first? The founder, the co-founders and the CEO. The people at the top are named first because they set the tone for the enterprise.
It doesn't matter if the company was founded in Berlin and now has offices in London and San Francisco. Or if the company is in Lisbon, Portugal with no other offices.
It doesn't matter if the native tongue is German, Portuguese, French, Spanish, Chinese or English. Or all of them.
It doesn't matter if the leadership team is fairly new on the timeline of their career, or if they're long-time veterans with vast experience. Or a mixture of both.
Education doesn't matter. Backgrounds don't matter. Political leanings don't matter. None of it matters.
Everyone shares a commonality. We're all people. And we're all influenced by the people who nurture us (or fail to). Those who lead us (or claim to). The people at the top set the tone of the culture. And for the communication.
Here's what happens when you don't watch the tone you're setting…it sets itself. Entropy takes over just like it does your lawn, or your car. Don't set the tone, don't maintain it and it'll take on a life (or death) of its own. You'll lose. It'll be ugly. Worst of all, it's completely avoidable. It justs you to be more watchful, careful and diligent to understand the influence you weld.
Don't abdicate this to somebody else. Don't hide from it. Embrace it. Own it. Make it happen.
Stop thinking it's unimportant. That it's frou-frou and nothing that will make a difference. It can make all the difference in the world. It can – and will – change everything! For the better if you pay close attention and do your very best.
The good news is that you learned all this when you were in first grade. You've just forgotten some of it (or much of it).
Be kind to people. Be polite. Be considerate.
Be grateful and humble. Don't think too highly of yourself. Yes, you're the boss. Yes, your every word is a command. All the more reason for you to really watch your tone.
Be fair. Well, try.
Fundamentally, you can improve the tone you set by exercising yourself to be compassionate and caring. Err on the side of kindness. It's where the rewards are. It's what others find most attractive. And it's largely what will engage your employees, keep them engaged and prevent them from running out the door. Sure, some will walk out the door, hopefully to better opportunities that will improve their lives. Be the business owner who wants that for them. That tone will ring loud and clear throughout the company.
Be well. Do good. Grow great!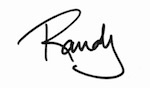 Subscribe to the podcast
To subscribe, please use the links below:
If you have a chance, please leave me an honest rating and review on iTunes by clicking Review on iTunes. It'll help the show rank better in iTunes.
Thank you!