Podcast: Play in new window | Download (Duration: 18:35 — 17.3MB)
Subscribe: Apple Podcasts | Google Podcasts | Spotify | Email | RSS | More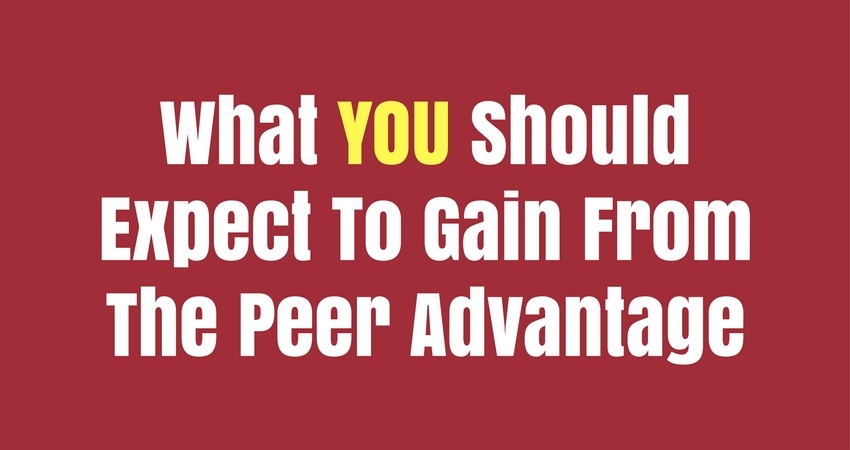 For the last month or so I've been asked one question more than any other, "What's this pivot you're doing…and why?" I had already spent time in serious reflection and contemplation. Self-awareness, empathy and intuition are my three core super powers. Jokingly I'll tell people (but it's entirely true), "I don't have many so I have to leverage the few I've got." I knew why I was going to go full bore in this direction of helping small business owners learn, grow and accelerate their growth, professionally and personally.
Permit a few stories that will provide you some context of how I got here…without going back too far.
I'm sitting across from a CEO of multi-million dollar company. He's just laid on me a major issue that confronts him. It's a big deal. In fact, it's a very big deal. I ask him what his CFO thinks. "I've not told him yet," he says. "Why?" I ask.
Over the course of the next 30 minutes he talks, but doesn't say anything. I just listen, growing increasingly more aware of how afraid he is to divulge this issue – which is as much an opportunity as it is a problem – to anybody. "But you've just told me," I say. That doesn't seem to get me anywhere. The only thing I know is that he's determined to go it alone. At least for now. And during these really crucial times. He's a CEO who knows many people. He's surrounded by lots of people. But he's alone.
I think of how common this is because I've seen this before. A lot.
I'm visiting with two divisional presidents. They're telling me how they're often frustrated by the CEO, who just naturally embraces ambiguity. Rarely do they get clear directives or marching orders. If they don't ask a number of clarifying questions – which they confess they don't always do – then they're left as confused as George Costanza. When I sit down with the CEO he's frustrated because people don't seem to easily grasp his directives. The lack of candid conversations is hurting him and his direct reports.
If you go back and listen to the episodes I did summarizing the book, THE POWER OF PEERS, you'll discover numerous advantages of THE PEER ADVANTAGE. We could consider many of the specifics – like so many mentioned in the book – but what you should expect to gain from the peer advantage depends largely on what you put into it. And it will depend on what you need. Let's consider some generally valuable things you should expect. These are the two fundamental focus points at Bula Network.
Connection.
I admit this term can mean different things. Let me explain what I mean by telling you what I don't mean. I don't mean networking. It's not merely meeting somebody and learning a bit about them.
Connection is about realizing you're with people who can relate to you, people you can relate to, people who care enough about you to help you and people you care enough about to help.
Collaboration.
We don't always want to collaborate. Sometimes we want to go it alone. Other times we realize we need what somebody else can contribute.
The peer advantage provides a mechanism and environment where business owners can choose collaboration. Or not. What that means is that you can expect to get whatever you want. Do you want others to share their experience? Do you want to ask them what they think of your situation? Do you want their suggestions? You can expect collaboration that perfectly suits your desire at this moment in time. And it can change. What you want right now won't likely be what you want in a month or two. Ongoing peer advantage provides you the opportunity to get what you want, when you want it.
Now What?
As I work to assemble two charter groups of 7 small business owners from around America I'm going to give you exposure to at least one group meeting. Here's the deal. The peer advantage is such an extraordinary experience that very few business owners have ever had it. Fewer than 1% of CEOs according to the book THE POWER OF PEERS take advantage of it. That rarity is driving me to give a few of you the opportunity to participate in at least one meeting so you can see it LIVE. There's no hoops. No hurdles. Just one way to do it. Connect with me at Linkedin and send me a note telling me you'd like the experience. It's a free sample because no matter what you decide, I want you to at least give the peer advantage an opportunity in your life. Whether it takes shape in your life with me involved or not, I want you to find it somewhere because it will change your life and your business.
Just go to ConnectWithRandy.com and that'll take you straight to my Linkedin profile where you can let me know if you'd like a free invitation.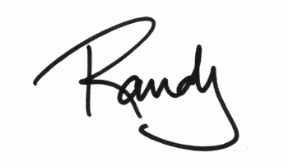 Subscribe to the podcast
To subscribe, please use the links below:
If you have a chance, please leave me an honest rating and review on iTunes by clicking Review on iTunes. It'll help the show rank better in iTunes.
Thank you!