Podcast: Play in new window | Download (Duration: 21:08 — 24.6MB)
Subscribe: Apple Podcasts | Google Podcasts | Spotify | Email | RSS | More
The Peer Advantage by Bula Network is now enrolling charter members. Today's show is a brief outline of why you may want to consider applying today.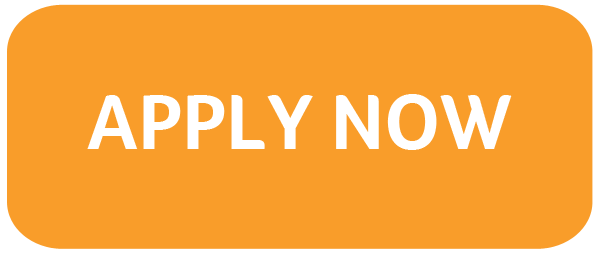 This is a paid, professional peer advantage group (a mastermind group, if you please) where we collectively work to help each other grow our business, our leadership and our lives.
The objective is to help each member hit the trifecta of successful business building:
Getting new customers
Serving existing customers better
Not going crazy in the process
L.U.G.
It's all about doing the work to help ourselves Learn, Understand and Grow.
All the details are found at ThePeerAdvantage.com.
---
What provoked your interest to launch a peer advisory group for small business owners?
I was not yet 30 when I began to distill building a business into 3 buckets of activities. Gambling isn't something I do. For decades I attended CES (Consumer Electronic Show) because I was in the business. It's in Vegas. And I've never placed a single wager. But I did know enough about betting to know that a trifecta is a bet in which the person betting forecasts the first three finishers in a race in the correct order. It's also defined as "a run of three wins or grand events." By the time I was approaching 40 I knew the 3 buckets were a trifecta of successful business building. More appropriately, these 3 activities represented hitting the trifecta of business building:
Getting new customers
Serving existing customers better
Not going crazy in the process
Experience taught me that the first one could be insanely hard, and the second one equally so…but that third one seemed the most difficult of all.
Mental health, especially among small business owners, wasn't discussed much just a few years ago. It's gaining more traction, but it still doesn't get nearly enough attention. But that third leg of the trifecta – when I came up with it – wasn't aimed at proper mental health or illness. It was far more everyday language expressing the daily frustrations that every entrepreneur fully understands.
I've always been an "I wonder if we can" kind of a guy. Maybe I bore easily. Maybe I just think there's got to be a better way (I catch myself saying that often). Improvement – well, the quest for improvement – is a constant pursuit. It seems a far more exciting way to roll than to be complacent.
A decade ago, after over 3 decades of running businesses with lots of employees, inventory, trucks and hard assets I stepped away to begin serving CEOs, business owners, executives and leaders. The trifecta was almost always in play (city government and non-profits being the exceptions). In every "for profit" enterprise, the trifecta was ALWAYS the needed focal point. Everybody I encountered – and still encounter – was woefully challenged by one or more of the three. Mostly, that third one was universally difficult.
That's what led to an epiphany brought about when a client was invited to check out a professional peer advisory group of CEOs. I was invited to consider running such a group. Up to that point, it was never on my radar.
Sure I had read Napoleon Hill's book, Think And Grow Rich, when I was a teenager. It was the introduction of a mastermind group for most of us. But I never gave it much more thought.
Enter the Internet and I began to be invited to a few. I gave a few of them a shot, but they were utter failures because I had nothing in common with the people inside. The conversations weren't deep or meaningful. Mostly, people were just looking to promote themselves or network. I never participated in more than 2 sessions, ever.
I was serving CEOs and top-level leaders. I knew how lonely their work was. Been there, done that.
I also knew how valuable my work was to them. Serving them was as rewarding as any work I had ever done. And I'm not young so that's saying something! 😀
I started thinking more deeply about my own life. And the people who surrounded me.
About this time a book was published entitled, The Power Of Peers. It was written by Leon Shapiro and Leo Bottary. I started looking online for interviews with the authors. Especially video or audio interviews. I didn't find hardly any, but one day I stumbled on one with Leo Bottary.
I read the book. I re-read the book. I began researching group learning, the power of collectives and many thing associated with how people can help each other through formal, confidential groups designed to help each person learn, understand and grow.
I decided to contact Leo Bottary. We ended up forming a close friendship and launching a podcast together. This was about 3 years ago.
I was growing increasingly interested in the power of peer groups, especially for CEOs or business owners. But I couldn't find hardly any CEOs or business owners who had ever experienced it. It wasn't that surprising because I had operated businesses for decades without any awareness of it myself.
I was investing in my own learning, understanding and growing — all with regards to Leo's tagline, "Who you surround yourself with matters!" I had raised kids and now had grandkids so I knew it was positively true. Every parent knows it. That's why we concern ourselves with who our kids have as friends.
I have a few superpowers. Many weaknesses, but thankfully they may be offset by the superpowers. Empathy. Compassion. Forgiveness. Communication. Problem-solving. These are the strengths of my character. I didn't feel like I was fully utilizing them. And I was growing increasingly unhappy in my work even though clients were happy.
I sat down to quietly think about what was going on and what I should do.
I wasn't being true to who I mostly was, and who I mostly wanted to be. It was manifested in that I wasn't serving the people I most wanted to serve – small business owners. People love name brand clients. People love big fish. I get it. I had succumbed to it myself in serving and pursuing CEOs of bigger companies. Hired guns everyone. Nothing wrong with that, but they weren't "my people."
One day while sitting in my kitchen alone I did something weird. I put a digital audio recorder on the counter, turned it on RECORD, then sat at the counter on a stool to conduct a coaching session with myself.
For the next 2 hours, I did for myself exactly what I do with clients. I asked tough questions that would provoke deeper thoughts. My tone of voice asking the questions was different than my tone answering them. In fact, later when I listened to the recording it almost (not quite) sounded like two different people in the conversation.
I also made notes just as I would in a real coaching session.
From that session emerged the truth. I mostly resonated with small business owners. They were my people, the people I was most drawn to help. But I wasn't serving them.
Another truth emerged. I'm an introvert who abhors showing off. I respect those who do (and can), but it's not me. I enjoy being behind the scenes, pushing others more and more into the spotlight. But I was podcasting and that filled my need for communication – candid communication. Promoting myself wasn't comfortable.
More introversion truths emerged. If given the choice between entering two rooms – one filled with 300 people and one filled with 6 – I'd opt for the smaller room where I could enjoy deeper conversations and get to know people well. I crave deep conversations where I can truly get to know people. Small talk empties my tank faster than anything I know.
Groups matter. My deep belief in the power of the collective also emerged. I had experiences in group learning but had failed to translate that experience into the realm of business.
Leo urged me. Pushed me. Encouraged me to launch a group. He could see how ideally suited I was for the work.
A decision was made and one thing after another got in my way. At first I felt snake bitten. Then I began to wonder if I was self-sabotaging things. With outside help, I realized neither was true. Life was happening and I was going it alone instead of reaching out for help (that's a personal hazard I suffer because my strength is to SERVE…it bites me in the butt because I find it hard to accept help, not because I don't value it, but because I don't want to impose on others…I know they have troubles of their own).
A few months ago I backed my ears and went forth. Slowly at first. But mentally and emotionally I had made my bet by going ALL IN on The Peer Advantage.
I started mentioning it in the podcast. Consistently. And I began to attract interested small business owners. As I transition to full-time commitment ONLY to THE PEER ADVANTAGE I find myself looking forward to the transition away from everything else.
I told somebody the other day that I long to wake up in the morning with just the members of THE PEER ADVANTAGE on my mind as the people who I'll serve. To focus that intently on a group of people and their businesses, and their lives…that energizes me. Just the thought of it elevates my energy.
So I'm pushing harder and harder to get this first group launched. Four charter members will start because I want to rely on input from them to fill the remaining 3 seats. Not in a recruitment fashion, but in the figuring out who (what type of people and what industries) we want at the table.
This is going to be life-changing for members.
I guarantee it.
The Bottom Line Investment
2 hours every other week (hard start/hard stop) – 4 hours a month
Virtual meetings online via mobile, laptop, desktop or tablet  (convenience is key)
On-demand digital learning/workshops/webinars (driven by members' curiosity)
A monthly hour long 1-on-1 coaching session online with me. Additional sessions are available to members at a greatly reduced price.
$1,299 one-time enrollment fee (non-refundable)
$2,697 quarterly membership subscription**100% Money Back Guarantee
Lifetime Price Protection for charter members (membership subscription will never increase based on continuous membership)
**100% Money Back Guarantee – if you're unhappy at any point during the first 90 days you can get a full refund on the membership subscription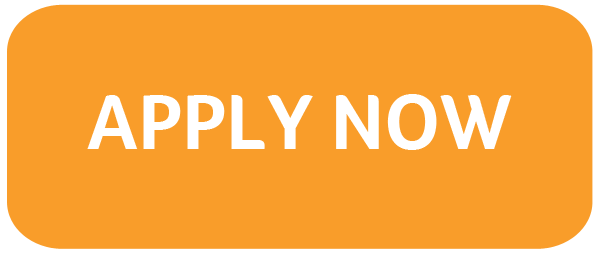 Be well. Do good. Grow great! And if you're a US-based small business owner hit that APPLY NOW button and let's get this thing going.
Randy