Podcast: Play in new window | Download (Duration: 35:38 — 32.7MB)
Subscribe: Apple Podcasts | Google Podcasts | Spotify | Email | RSS | More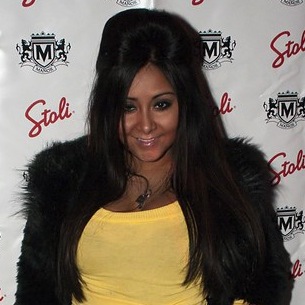 Teachers don't earn nearly as much as entertainers. Here in Texas, the average teacher earns $48,638 a year. Snooki, the reality TV star of MTV's Jersey Shore earns $150,000 an episode. According to some reports, she's worth $4 million. The first season she earned about $2000 an episode. The next season it jumped to $30,000 an episode. The last season it was $150,000 per episode. Are you a teacher? When's the last time you got a jump in pay that large?
It may not be fair, but people will pay big money to be entertained. They'll also gripe about the taxes they pay to send their kids to school. Deal with it. It's how the world works. Best to face it and play by the rules 'cause you don't have the power to change them.
You can educate and earn nothing or you can entertain and earn big money. Nobody said entertainment has to be futile or frivolous any more than anybody said education must be boring. It's time to combine the two into edutainment.
Let's talk about not being boring. Here are just a few guidelines to help you.
1. Lose the industry speak. Nobody cares about your industries buzzwords…unless of course you're speaking exclusively to your industry. Most service professionals I know are trying to reach prospects who have no clue about the "inside baseball" vocabulary of the industry. An exception I mention in the show is Dr. Lamar who produced Spinal Column Radio, a podcast aimed at the chiropractic field.
2. Define terms people may not know. Some industries love acronyms (e.g. Scuba: self-contained underwater breathing apparatus). Others, like the field of education, love abbreviations. They've got abbreviations for all sorts of funky things and they toss them around like all the rest of us have a clue. Never assume people know the terms unless they're part of common culture or society, e.g. USA.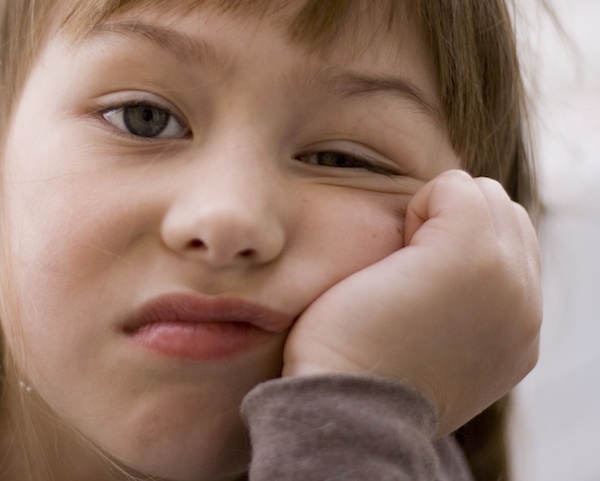 3. Don't just recite facts. Apply the facts using story. You likely had a history teacher who spit out dates and facts. He probably tested you on those, too. So you rigorously (if you were a diligent student) memorized the things necessary to earn a good grade on the test. Then, promptly purged your memory banks of the drivel. If you were very lucky, at some point you had a history teacher who told stories. The dates and facts were just part of the story. Sometimes, a much less significant part of the story, but because they were part of the story you could remember them.
Be the storytelling history teacher for your industry, not the fact/date reciter!
4. Don't be afraid to show your personality, if you've got one. If you don't have one, get one.
Attorneys, financial advisors, medical professionals and other service professionals tend to be "hyper pro's." That is, they've got an image they're intent on portraying. Maybe the financial advisor always wears french cuffs and fancy cuff links. He wouldn't be caught dead otherwise. He's a hyper pro. Appearances matter. He's convinced that he's got to look like a million bucks. Maybe he does. But it translates into his style and communication. His hyper professionalism has convinced him he also has to sound like the smartest man in every room he enters. Being understood is not the objective for him. Being thought smart is.
It won't work in content marketing. I don't think it's the best course to take for building a practice, but let's stay focused on content marketing and educating our prospects so we can earn their business. "Man, he's smart. I didn't understand a thing he said," isn't likely to attract quality business or quality clients. Probably because of my knowledge of a prior generation, I know salespeople and marketing people who seriously believe that an uninformed buyer is the best kind of buyer. I'm not talking about con men or dishonest men. I'm talking about honest marketers who happen to subscribe to a warped view based on their own training and viewpoint. Clients or prospects, in their opinion, are best kept like mushrooms. In the dark.
Don't be like that. For starters, it's wrong-headed. I don't think it was ever a wise strategy, but it can kill you in today's web-based world.
You likely don't remember a time when you couldn't go online and find out the actual invoice cost of a car. The auto industry wasn't real pleased when Edmund's and other publications began to publish the actual invoice costs of automobiles. They felt that a dumb buyer was a more profitable buyer. No wonder people hated – many still do – the car buying experience. It just seemed sleazy. For the most part, I still find it sleazy. Maybe you do, too. The poor industry never learned there was a better way. That leads to the final tip.
5. Show people. I love storytelling, but one component is often left out by service professionals. It's among the most important lessons I ever learned in training or coaching people. Show me.
I've coached all ages of kids in hockey, including college guys. I used to coach little kids…6-year olds. Draw on a whiteboard some drill you'd like them to perform and ask them, "Do you guys understand?" and they'll all act like they understand. But they don't have a clue. Demonstrate the drill and they'll now see it in real life. Then ask, "Do you understand now?" and they may. They may not. It's the third step that is critical – in both business and sports. "Show me." As they begin to attempt the drill you quickly see where they don't understand and you can fix it. In real time.
Telling people a story to educate them and to persuade them is a wonderful strategy, but not if they can't really see it. Show them. You can show them in words and deeper stories, but don't assume they'll see what you hope they'll see. Show them what you want them to see. Help them feel what you want them to feel. Give them visceral stuff they can hang onto long after they've left your content.
Give them something to remember and something to talk about.