Podcast: Play in new window | Download ()
Subscribe: Apple Podcasts | Google Podcasts | Spotify | Email | RSS | More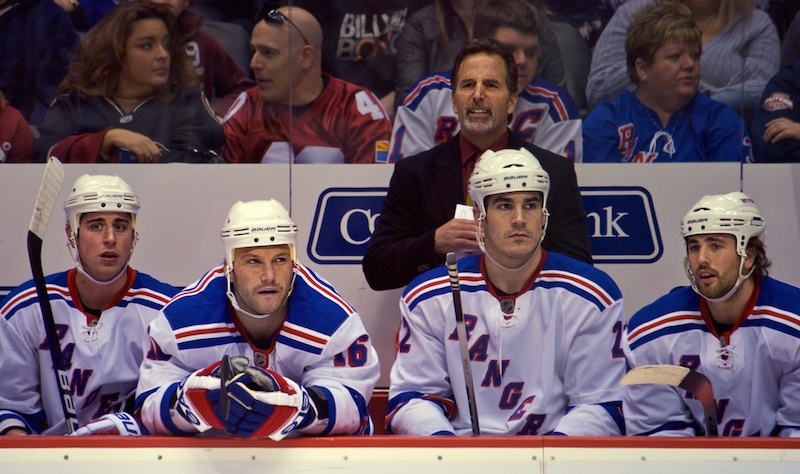 When I'm commissioned to coach teams, helping organizations develop bench strength is often a major driver. Organizations have a variety of bench strength concerns. Some worry about succession. Others about just getting the work done. Still others worry about gaps in knowledge, competence or leadership. Not all teams are created with equal needs.
What's Your Game? What If You Lose A Player?
It's important for you to look at your company or organization when you're thinking about bench strength.
Very small businesses don't even have a bench. They've got a few chairs. Many small business owners don't think much about bench strength because they're the star player. As long as they've got enough support people to play the role of grunts, things are fine. Until they're not. Suddenly, the person who was doing an important, but perhaps unappreciated job quits. Now, the owner feels betrayed, let down and realizes he's got a bench problem.
I'm always puzzled when I see bosses react to an employee's resignation. Too often the boss instantly goes to a place of personal betrayal. "I'm disappointed that you'd do this to me," he may say. The other day some 2008 episodes of Million Dollar Listing L.A. were on TV. One of the brokers had an assistant who turned in her 2 week notice. She explained that the hours as a single mother just were too taxing on her and she'd found more suitable work for her lifestyle. Her boss, one of the brokers on the show, immediately told her how disappointed he was in her. And the funny thing is this year he had an almost identical situation with a different assistant. He hasn't learned much in the last 5 years or so because he handled the recent resignation of an assistant almost identically as he had in 2008.
It brings up a universal question of any organization consisting of 2 or more people. What if one leaves?
The real estate broker acknowledged that his life was complete chaos when his assistant left. He quickly scrambled to find a replacement because his workload skyrocketed without an assistant. Many service professionals (like real estate brokers) are very small teams, but that often makes them susceptible to greater dangers if an employee leaves. For this broker, one employee represented 50% of his team. That's gonna hurt, but shame on him for a) being personal when it should have remained professional and b) for failing to see how a 65-hour workweek was affecting his assistant who was a single mom. He should have done a better job of hiring a team member whose life was more suitable to the work and the schedule. Part of bench strength is knowing the game you're playing and the needs you've got.
Contingency plans are vital for every organization.
You never know. If you've been a leader for any length of time at all you've been blind-sided before with an unexpected resignation, or worse. Worse would be some event that created a gap in your organization. It could be a death, an arrest or some unforeseen event.
You need a short-term plan and a longer-term plan.
What will you do if in the next hour you suddenly lose a player? Any player? Even non-key players fill a place that leaves a gap when they're not present. Who else knows how to fulfill that role? Is there any documentation of the role? Are there step-by-step systems in place so anybody with reasonable skills can fill the role, at least temporarily?
Disaster preparation is mostly top-of-mind after a disaster. As I record today's show the deep south here in America has experienced some violent storms. Some strong tornados have taken almost 40 lives. Entire communities have been devastated. Some people had storm shelters. Many did not. Some people thought they had more time. They were wrong.
I've lived most of my life here in Tornado Alley. If you don't know exactly where you'll go and what you'll do when the sirens sound, then you're potentially in big trouble. So it is if you don't know exactly what you'll do if a person – any person – suddenly leaves your bench. Or goes down with an injury. Have you ever had an employee suffer a health issue that knocked them out of the game for awhile?
Don't start working on the systems after the disaster. Do it beforehand. Document, document, document. Every role in your organization should have documentation of what they do, how they do it, and when they do it. Those systems need constant revision and improvement (and updating). Just because you did the work years ago doesn't mean the work is still up-to-date enough to do the job if the needs arises today. I've got a closet in my house where my wife should hide if a tornado warning sounds. The closet had sufficient room for us a few years ago, but over time more and more stuff has been crammed into it. Today, I went and looked at it. I'd have to spend precious seconds tossing stuff out to make room for us. Those seconds could be the difference in living and dying. I need to go clear out that closet a bit today! You may need to do the same with your documented systems.
Role players are considered people who fill a specific need, but they may also be people with diverse abilities capable of bridging a gap. Usually they're very comfortable in whatever role they're given as long as it's congruent with their view of themselves and their strengths. For instance, the role player who is ideally suited for detail work isn't likely going to excel if you put him in a sales role, even if it's only temporary.
Don't mistake role players for "lesser" players. They're not. Quite often they're the guy in the second chair because they're perfectly suited for it, and they love it. Not all "A" players want to be first chair musicians. Some are quite satisfied to play Ed McMahon to your Johnny Carson (or Paul Schaffer to your David Letterman). The Lone Ranger had Tonto so don't discount a Tonto in your life.
If Tonto rides away, the Lone Ranger needs to find a suitable replacement. It's not likely going to be a new acquaintance. Lone Ranger has somebody in mind. Somebody he already knows and trusts. And somebody he feels is capable. The list may have only existed in his head, but at least he had a list just in case. You need a list, too. Just in case.
Relationships are the cornerstone of bench building. Your relationships with your team are paramount, but you must develop relationships with others who may be suitable for your team if the opportunity arises.
Bench Development Hinges On Development, Acquisition And Placement
DAP it. Fail at any of these areas and you'll suffer bench issues at some point.
Development is easy to overlook and undervalue. Too often I see organizations that put a priority on hiring the right people and trusting they'll just work out. Little things like "on boarding" can be overlooked. They can also make or break talent acquisition, but they negatively impact developing existing team members, too. Don't dismiss these things as being soft things that make no difference. These cultural things determine the daily practices of a company or organization.
Hop over to Linkedin or Monster and check out the job listings. Go look at higher end jobs. Look at the laundry list of skills and requirements. Now look at what they offer! See how few of them even mention any support, training or development. Well, no wonder. They don't even focus on attracting people with compelling offers. They scream, "Look, I've posted a job. You should jump at the chance to work for us." And they wonder why they have bench weaknesses.
Development and acquisition are joined at the hip. You can't separate them. And placement means what Jim Collins (author of "Good To Great") called "putting the right people in the right seats on the bus." It's matching the right people with the right job and situation. Don't ruin an "A" player with misplacement or you'll quickly feel you've got a "B" or "C" player. It's not the player, it's the situation.
It's Stanley Cup Playoffs in the National Hockey League. When one team goes on the power play and the other goes on the penalty kill, you'll see the importance of placement. A star player can find himself sitting on the bench because the coach knows his skills aren't ideally suited for either of these situations – the penalty kill or the power play (one side is playing with fewer players than the other due to penalties assessed). Sometimes the best "specialty teams" players aren't the marque players, but rather role players who shine under these special pressure situations. Great coaches know when to put specific players on the ice.
Devote time and energy to develop your team. It takes commitment. Make up your mind that helping your team members become stronger is important. Then get busy doing everything you can to help your people succeed.
Acquire the very best talent available. Skimp on talent and you'll weaken your team. Go cheap and you'll end up going home with lackluster performance. I know you're tempted to think you're spectacular leadership and coaching will make all the difference, but you're wrong. Winning is done by great players. Great coaches allow the team to win more, and to win bigger. Poor coaches manage to lose, even with good talent. Never diminish the value of great team members.
Placement isn't just where people are, but it's also who is coupled with whom. Bring in a "B" player and see how your "A" players react. It won't be pretty. And you'll erode your winning culture with poor placement – either by putting an inferior talent in their midst or by putting the wrong person in a position unsuited for them. This is where your leadership can shine. Do great work in this area and it'll be clear how strong you are.
Conclusion
Maybe it's about having somebody in place who can take over your role when you leave.
Maybe it's about having somebody in place who can accept more responsibility.
Maybe it's about filling a new position with an existing team member.
Maybe it's about having a short list of potential candidates to fill unexpected vacancies.
Maybe it's moving people around so they're in situations better suited for their talents.
Your game may determine these things. Your company culture and mission will impact them, too. These can be very challenging waters to navigate, especially if you're trying to do it without proper planning and competent execution. Before you can focus on the work, you have to focus on your bench of players who will perform the work. Your work requires people who can perform at high levels. In your organization it may just be you and one other person, or it may be you leading a small team. But it might be you leading a team of hundreds.
Ignore your bench at your own peril. Don't disregard the power of the individual people who make up your team because your bench is filled with individuals. Make sure your team members know their proper place on the team because their contribution to the whole is what makes your organization win.