Podcast: Play in new window | Download ()
Subscribe: Apple Podcasts | Google Podcasts | Spotify | Email | RSS | More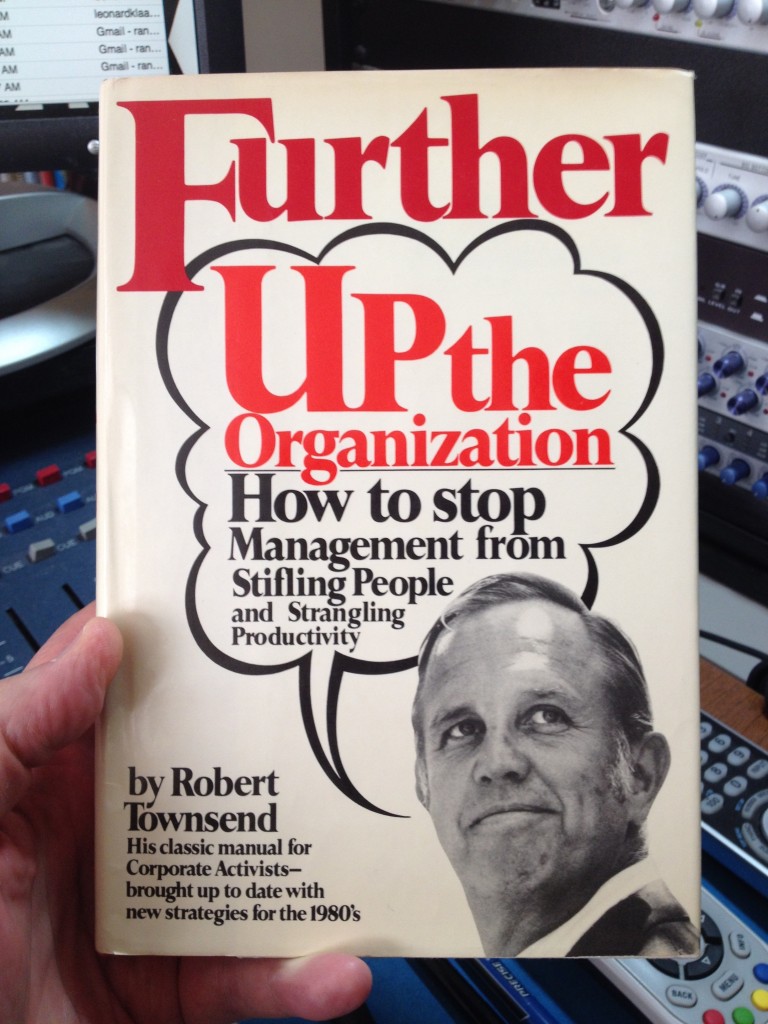 In part 1 I talked about the leader of ITT, Harold Geneen. His book, Managing by Harold Geneen with Alvin Moscow had a big impact on me. Ironically, Geneen's ITT bought the company led by another author and business leader who may have had an even bigger impact on my business philosophies and techniques. And when ITT bought the company, they ran this guy off.
The first version of this book was published in 1970, long before business was on my radar. But by the dawn of 1984 a revised version of the book was published. I can't remember, but I probably bought it because the subtitle drew me in. It still does.
Further Up The Organization: How To Stop Management From Stifling People And Strangling Productivity by Robert Townsend was a monumental book for me. The first version – the 1970's rendition – was Up The Organization.
By January 1984 I was a big time fan of Tom Peters, co-author of In Search Of Excellence. Tom Peters had talked openly about how brilliant Robert Townsend was. Townsend was part of the executive team of American Express before being recruited to run Avis, a then struggling car rental company that had never turned a profit. In the early 60's, under Townsend's leadership, the "We Try Harder" campaign was born and Avis joined the ranks of profitable companies. Townsend continued to lead the company until Geneen's ITT acquired them in 1965, resulting in Townsend's departure.
After that he went on to become a senior partner of Congressional Monitor. During that time he wrote the first version of the book, Up The Organization, which landed on the New York Time's bestseller list for 28 weeks in 1970. Almost 15 years later, when the new version of the book was published, I was well into my own management career.
Sometime in the 1980's I got into audio programs, especially programs that Tom Peters was producing. Among them, was a cassette program Tom did with Robert Townsend, based mostly on this book: Winning Management Strategies for the Real World. That was a few years after this book was published, but I remember being so happy to finally have a voice to the author of this book, Further Up The Organization.
I must have played that audio to and from work a thousand times. I enjoyed listening to these men talk business. Somewhere in a box I've still got the cassette. I'm sure of it. I just don't know where. Of course, I don't have a cassette deck, but I'd find a way to convert it to mp3. I went looking online and can't believe nobody is selling it as a downloadable audio file.
Townsend was a refreshing voice for me. A street fighter kind of business guy. The first sentence of his introduction to the new edition says quite a lot.
Since I wrote Up The Organization in 1970, much has happened, but nothing essential in organizational human behavior has changed."
But he goes on…
In many of the major American industries, the same kind of leaders have been rising up the golden escalators and presiding in turn over the decline of their companies, their industries, and, as a consequence, the position of the United States in the world's productivity pecking order. In their companies, the workers still check their brains at the gate.

This book is an attempt to help people change that."
For Townsend, it was about how people do work together and how they should work together…and how they would work together if they just had the chance. He called it participative management or Theory Y, because he said, "I don't know any better terms."
This book was an instant hit with me because Townsend was irreverent, snarky and funny. He didn't come across like the Princeton grad he was. Instead, he came across like the local business guy who had figured out how people work best. He was intolerant of hubris and I loved him for it. If I had thought I wanted to experience working for the likes of Harold Geneen, well, the idea of working along side Robert Townsend was beyond anything I could comprehend. How cool would it be to work for a guy to wrote a memo to the readers of the book with this admonition…
Dip into it someplace. If you don't get at least a hollow laugh and a sharpened need to kick that 200-foot sponge you work for, then throw the book away. It's not for you. There are already too many organizational orthodoxies imposed on people, and I don't want to help the walking dead institute another one." 
Townsend believed in operating companies as if people mattered. It was more novel then than now perhaps. But I think it's still more novel than people think. Townsend didn't have in mind ping pong tables and free snacks. He had in mind people being alive in doing their work together.
I remember Townsend's opposition to Assistants-To. I didn't live in a world with Assistants-To. I knew about Assistant Managers and other lifeforms known as Assistants, but Assistants-To were new to me. Townsend wrote…
In my book, anybody who has an assistant-to should be fined a hundred dollars a day until he eliminates the position."
The very few people I knew in bigger business, where Assistants-To existed, were not humored by Townsend's position, but for me…it was a bit of a canary in the coal mine barometer. It was indicative of an organization that was experiencing bloat and inefficiency.
There are 246 chapters, but most are just a single page. Some are just a paragraph. They are alphabetical and range from topics like Advertising, Firing People, Putting On Weight, Titles Are Handy Tools and Wearing Out Your Welcome. The chapter on Thanks is just a single sentence:
A really neglected form of compensation."
Don't be fooled into thinking the book is shallow though. Re-read that sentence he wrote on Thanks. Do you really need to hear more on the topic? Brevity shouldn't be misunderstood as low value any more than exhaustiveness should be misunderstood as high value. Townsend wrote a couple of pages on a chapter entitled, Too Much vs. Too Little, but his lead sentence exhibits what I loved about Robert Townsend and this book.
Too little is almost always better than too much."
Townsend was blunt, opinionated and confident. He was unabashed. And like Geneen, he was gone before the Internet age got into full sway. In 1998 he suffered a massive heart attack and was gone at the age of 77.
In that chapter about Too Much vs. Too Little, Robert Townsend mentioned 3 areas: space, people and money. Here's a single sentence he wrote of each one.
Space: Too much brings out the worst in empire builders."

People: One person with only half a job can wander around and do real damage in his or her spare time."

Money: A tight budget brings out the best creative instincts in man."
The final chapter is one that resonated with me throughout my career and still does. It's entitled, Workers Should Own Company Stock. In 1984 I had always worked in small business. At this time I was running a subsidiary of a larger company, but it was privately held, like all my employers had been up to that point. Closely held private companies are as prone to bad behavior as larger, publicly traded ones. At some level, they may be worse. Sales may slip, but the owner still buys a new Mercedes every year and the troops are affected. Employees are told, "No pay raises this year," while the owner takes home record pay. It happens and I've seen it throughout my career.
Back in 1984 I had no knowledge of how things might work otherwise. I'd had owners make overtures of an equity position, but I always saw it as a ploy – and in retrospect, I know now that it was. In lieu of increased pay I'd be offered some trivial amount of ownership. I was smart enough to know that unless the company sold my "equity" position would be worthless. I never accepted such an offer.
Over time though, a new thing would capture my attention. Employee Stock Ownership Programs. ESOP's became part of the IRS code in 1974, but it wasn't until the early 90's that I began to really cultivate an interest in them. I had long believed that employees as owners would be a game changer. For decades I had heard business owners lament about their employees. Many would tell me how frustrated they could be because some employees didn't behave with enough pride. "They don't care as much as I do," an owner might say to me. And I'd invariably respond, "They don't have a stake in the business like you. They don't act like owners because they're not owners." Of course, I'd often be hit in the face with a retort, "But you do." He'd be right. It was always my competitive edge. I behaved like I owned the joint and it's why my career was made in being a hired gun, running another man's business. I was a faithful steward and they trusted me. I'd earned it.
But still…I knew Robert Townsend had it right when he ended the book on this topic and wrote the following:
Get with it, Mac! If 70 percent of your people think of themselves as shareholders, it's worth at least two percentage points on your company's pre-tax profit margin.

With 2 percent you can beat anybody in the country. Or Japan."
Robert Townsend was bent toward candor. It's the quality I most admired about Harold Geneen. Every leader I've ever admired had it, or has it. And the belief that people – if given the best opportunity – will do good work. Together.
That's why I spent 3 years of my life, while operating a company full-time, to buy the company and convert it into an ESOP. My conviction ran deep. And strong. Until I grew exhausted with the quest and in the face of insurmountable difficulty, I quit. I surrendered, but I never changed my mind. Organizations can exist and operate in ways to enhance and empower or they can exist to stifle and strangle as Townsend's subtitle suggests. Sadly, far too many perform the latter. I'm still on a quest to help them operate at a high level. Thanks to lessons learned by Robert Townsend, I'm better armed to be more helpful and effective.
Mr. Townsend, I'm doing my best to get with it!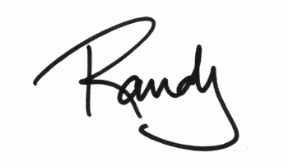 P.S. Next time I'll tell you about a book that proved to me things could be done with employees being fully engaged.