Podcast: Play in new window | Download (Duration: 30:53 — 29.2MB)
Subscribe: Apple Podcasts | Google Podcasts | Spotify | Email | RSS | More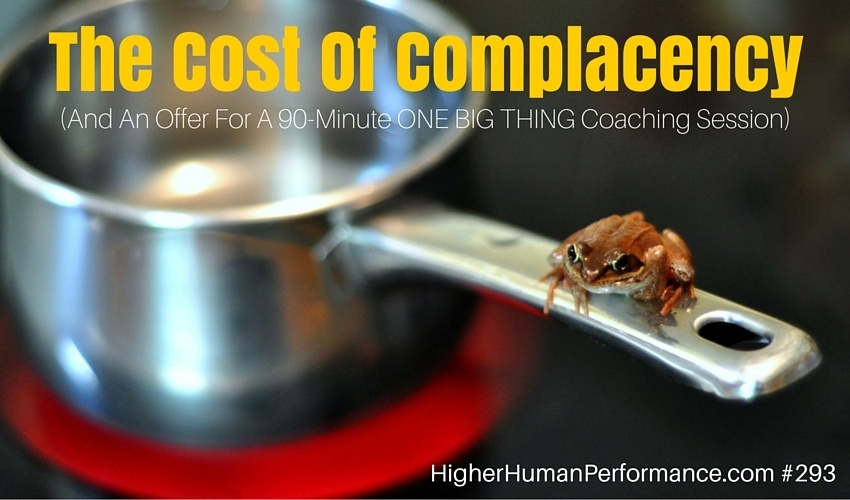 That poor proverbial frog in the pan of water that is growing hotter and hotter. All the while the frog is unaware of his fatal decision to sit put. It's a universal story of the dangers of lethargy and complacency.
I'm rather sure that a frog's brain is mostly based on instincts and not thoughtful intention. Sadly, humans sometimes act no wiser than frogs. Except our instincts can often be based on our own head trash, our own past experiences and our world view. If a frog can get it wrong, then how much more can we get it wrong? WAY WRONG.
We hear the proverb of the frog sitting in a pan of water that is slowing growing hotter and hotter…and we think, "Jump! Just jump!" How hard can it be to leap out of the pan and save your life?
It's a 2-pronged issue: a) how hard is it physically? and b) how hard is it mentally? Both prongs are aimed at why the frog just sits there, risking life. Sure death is coming and we can all see it coming a million miles away.
It's not physical. We assume the frog is healthy enough to leap high enough to get out of the pan. Even if he's not, we're frustrated by his lack of effort. If he's going to boil to death, it's got to be better to go out leaping than sitting there like…well, like a frog on a stump! But he just sits there letting his body temperature soar with the temperature of the water.
It must be mental. Poor frog needs a bigger brain. Poor humans may need a smaller brain — one that won't get in our way. The frog's issue — or so we're told — is partly physical though. So is ours! The frog acclimates himself to his surroundings. He's not aware enough to fully comprehend the risk to his life. The whole point of the proverb is that the frog's environment is changing so slowly he's unaware of the risk. That's physical.
Your surroundings can do the same to you. They can change poorly, yet so slowly that you're unaware how the changes can put you at risk.
Is that really the point though?
It could be. Doing something is often better than doing nothing. Being aware far more important than being unaware.
Today it's about complacency, lethargy, sitting in the pan doing nothing. It's about hoping, wishing and dreaming versus thinking, doing, acting. It's about sitting still versus leaping!
I know, I know. You're a CEO, COO or some other top leader of an organization. I get it more than you know because I've spent my life – well, most of it – sitting right where you're now sitting. Yes, it's that seat where the buck stops! These days for me, it's business leaders and city government leaders. Those are the folks I serve. They're the only people I serve because like you, I'm a finite resource. And I'm picky about how I spend my days and who I spend my days with. About six years ago I got intensely focused on maximum impact. That's important…not because of me, but because of today's show topic: complacency.
Complacency Isn't The Sole Domain Of Low Achievers
Top leaders who have slogged their way to the executive suite can succumb to complacency just like everybody else — maybe more so because the risks get higher (and the air thinner). Those brave acts of courage that got us the top job can wane as we realize we're now flying much higher and the fall could kill us.
Complacency in the top leader may look different than what you have in mind. It's not inaction. It's not lethargy. It's mostly manifested in status quo. We keep doing what we've always done because what we've done got us here! Just look around. We're sitting in the corner office with income that we never honestly thought possible. Our list of perks is fairly extensive. Maybe we were named the CEO months ago. Maybe we've been the CEO for years. Isn't it funny how little time it takes to get acclimated? You feel it, don't you? In one fell swoop we've gone from self-doubt to a level of self-assuredness that we're bulletproof.
But Fears Don't Die So Easily
I've spent countless hours through the years sitting across from top leaders to know that titles and authority don't overcome fears. The CEO with millions of dollars of resources at her disposal…or the city government leader with a 9-digit annual budget often has amplified fears because the responsibilities and authority make each decision more impactful on the organization. It's perfectly logical. Top leaders have the authority to make decisions that could (emphasis on "could") negatively impact the organization. A lower level leader has limited authority. He may make a foolish decision. The fall out on that decision isn't going to jeopardize the business because he's not able to make such decisions. But the top leader can. That puts far more pressure on the top leader to get it right.
Enter the elephant in the room – doing nothing often seems safer than doing something. That's why leaders often find themselves in saying, "No." Somebody brings an idea. The room debates the idea. Some are in favor of it. Others are opposed. Both sides seem to have thoughtful responses. Now it's up to you. What do you do? The safe thing is to avoid moving forward with some new idea. Well, it feels like the safe thing to do, but it may well be the deadliest thing you could do. Say hello to complacency!
The Slumped-Shoulder-Shuffle
Earlier in the year – this year of 2015 – I started using that phrase: the slumped-shoulder-shuffle. We've all done it. We slump our shoulders in a posture of defeat. We stop picking up our feet and shuffle. Often times it's coupled with a heavy sigh when people speak to us. We're defeated. Life sucks. It'd be better if our wildest dreams would just come true. Sadly, the universe hasn't answered the call to give us what we want. Like the frog we stop thinking and reacting properly. We just sit still.
Sitting still is the whole point of the frog story. It doesn't mean that sitting still to think through an issue isn't often warranted. It does mean that we can't stay at that point forever. There comes a time when it's time to jump. Time to move. Time to act.
Last January I was sitting in front of a CEO who was facing a common issue – considering a bit of a reorganization. He had some people he felt were now in the wrong places, doing the wrong jobs. He was also concerned about the company's culture and the impact changes might have to disrupt the parts of the company he felt were working well. "How long have you been thinking about this?" I asked. "Since last August," he said. This wasn't a timid leader. He was extremely innovative, intelligent and thoughtful. In fact, he prided himself on freely embracing change and all signs indicated he did embrace change. It seemed awfully out of character for this leader to stall a decision, but here he was. Afraid of something. What?
"What steps have you taken so far," I asked. He proceeded to talk about a number of things he'd actually done to figure out the best solution, and to implement the solution. He hadn't been sitting by idly doing nothing more than thinking about it. He showed me a diagram and a strategy map created by him and his HR leader. The HR director agreed with him on the moves. They were necessary to shore up a couple of divisions. One division was easier than the other only because it was much smaller — it didn't have as significant impact on the culture in their estimation. But the CEO wanted to do it all in one step. He wasn't interested in making one move without the other because he worried about the strain it might put on the culture.
Here we are approaching the 6-month mark of his first meeting with the HR director about his idea. So far, the only progress made? Planning. Weekly, this whole idea consumed him. He labored with it, wondering and fearing what negative impact it may have. As we continued to talk it became clear that he wasn't moving because things were going "fine" without making a change. The CEO hadn't yet reached a point where acting seemed necessary. He wasn't just sitting still in his mind. He was paying close attention, looking for "the right time" to pull the trigger. Today just didn't seem like the right time. Neither did yesterday. Or the day before. But maybe tomorrow would.
At some point he chuckled, realizing how absurd the whole thing seemed to be, but he admitted his fear. "Am I wrong to be so worried about our company's culture?" he asked. I'm a big believer in the power of culture. Far be it from me to minimize it, but it wasn't my job to tell this CEO what he should do, or how he should do it. My job was to coach him to work through the issue so he could figure out how to best serve his company. That's important because too few professional leaders have experienced coaching to really know what it is and how it works. It's not a holding forth. It's not a person sitting in front of you barking at you like a drill sergeant. It's more like a confidant who can provoke thought, who can hold you accountable and who cares mostly about helping you move forward because their only vested interest is a positive outcome for the person being coached.
The story didn't end with some breakthrough session where the CEO gained an epiphany because of my brilliant questions or insight. It was a process. It took time. Fear takes time, but sometimes there is a moment of epiphany. It's the time when my granddaughter removed the training wheels from her bike and within minutes she was peddling without fear. A moment in time where fear vanished and it made all the positive difference in the world. This CEO would have that epiphany, but not today. It would be a few months later…after he'd had time to consider how his own head trash was fooling him into thinking it wasn't yet time. He needed to come to that conclusion on his own. And he did. Because he's a high performing. His complacency lasted a bit over 7 months, but that's not important. What's important is that he moved past it. Yes, I helped. He'll tell you it may have likely lasted much longer without my help, but that's what I do — I help serve leaders so they can go further, faster.
It's Time
We're winding down another year. 2015 is just about in the books. For many of you, it's already in the books as many of you shut down for the final week or so of each year. Just a few months back you were sitting in a conference room with your inner circle planning a new year. Budgets were created after hours and hours of number crunching. Approvals were requested. Some granted. Others rejected. For some of you January 2016 will begin a new fiscal year. For others, it'll be the final quarter as you race toward a year that ends in March.
What haven't you done yet?
What initiatives have you not yet started?
What issues are still unresolved as you embark on a new calendar year?
What has stopped you from getting the help you need — the service you deserve?
For the frog, there's no time like the present. He can jump now or wait. Waiting might be fatal. Even a recognition that the water is growing increasingly hotter may give way to the hope that things will cool off soon. Hope isn't a strategy, yet many of us behave as though it is. Day after day we hope tomorrow will be a better day for it. Even hard-charging high performing CEO's can convince themselves that the potential risks of acting today may be higher than putting it off until a more opportune day. Who can fault a leader for looking for, even trying to create, a more opportune time? Nobody. But that's not always what's happening. Sometimes it's procrastination. Thoughtful procrastination is still procrastination. At some level, it's still complacency. Like all habits, it gets easier to maintain it than to do something different.
Just this week ESPN released an interview with Alabama football coach Nick Saban. In the interview he was asked about the difference in this year's team and those of the past…especially the ones who suffered critical big game losses. Proof that even winners – maybe especially winners – can be complacent.
"The biggest difference in this team and the last two years is this team seems to have a little more want-to about them," Saban said. "They want to be great. Some of our teams here have been complacent — like last year, I was disappointed in the way we prepared for the Ohio State game. We had too many people not happy at the Sugar Bowl about having to practice and doing what we had to do. It was a little bit of a grind. These guys don't look at it that way. They're excited to be in the playoff. They're excited to still be playing.
"The attitude part, I like a lot better. There's a better disposition. That doesn't mean we're going to play well in the game or anything else, but there's a better disposition and we're going about it the right way."
It's time to try something different.
Starting the week of Monday, January 4, 2016 I'm going to be conducting free 90-minute sessions for CEO's and top leaders. These are one-on-one, completely private and confidential sessions.
The 90-Minute "One-Thing" CEO Introductory Coaching Session
One thing.
Just one.
Not 10, or 5, or even 3.
Just one.
One issue that keeps you up at night. One issue that vexes you…and has likely been vexing you for awhile. I'll give you some examples of the kinds of issues I'm talking about.
You need to replace your longtime CFO
You've got a division that's draining resources and you need to sell it, close it or consider some other alternative
You've got challenges with employee engagement
You're considering acquiring a smaller competitor
You're thinking it may be time to sell
Sales are dipping and you need to reverse the trend
Cost containment isn't working and margins are eroding
You're years away from stepping aside, but you've got nobody yet ready to take your place
A key leader in your organization died suddenly
The list could be much, much longer because for every CEO there are potentially dozens of issues. Because these are top level, top leader issues they're especially important. Often urgent.
During our introductory session we'll concentrate on just one – the BIGGEST one.
I offer these free sessions to help serve top leaders with a focused effort to address a single issue – one pressing problem.
These sessions are designed to help you accomplish 3 things, even as we focus on your one thing:
To help you gain greater clarity
To help you uncover hidden challenges
To leave you renewed, reenergized and inspired
What else?
They also provide CEO's the opportunity to experience something many have never experienced. Personal, professional coaching with a person who isn't beholden to them. Unencumbered service.
It's A Real Human To Human Interaction
CEO's and other top leaders are far more than a title, position and authority. They're people. With families and close friends. They have challenges in life just like all the rest of us. They may live in fancy gated neighborhoods and drive luxurious cars. Climb behind their eyes though, and you'd see they laugh at the same things that tickle the rest of us — they cry (or want to) at the same sad stories we do — and they experience the same euphoria and pain known to the rest of us. That's why this 90-minute ONE BIG THING session is just two people having a powerful conversation to work through the one agonizing issue that's front and center right now!
What do I get out of it? Plenty.
For starters I get the opportunity to meet you and help you with an issue that can positively impact your life and your organization. I also get the opportunity to demonstrate how powerful it can be for top leaders to be transparent. Safe. Comfortable. Secure. Private. Confidential.
If you happen to be a CEO in the Tarrant County area of Dallas/Ft. Worth, then a free session with me may just result in multiple wins for you. Not only a free 90-minute coaching session, but perhaps an invitation to join an exclusive CEO group I'm building especially for CEO's on the Ft. Worth side of the metroplex. But let's not get ahead of ourselves. First, we've got your one big thing – your one big issue that we need to help you address. Take the first, but most important step. Fill out the form below right now. Don't wait. There's no better time than right this minute.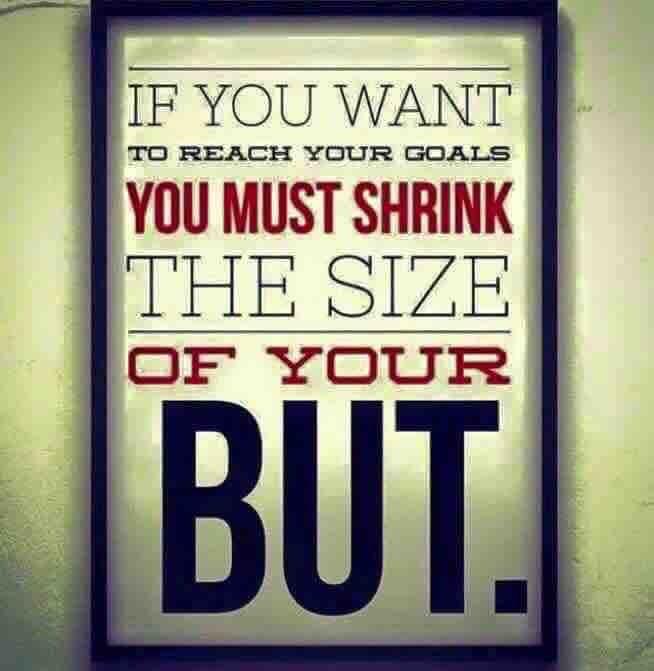 All it takes is a few minutes to complete the form below. It's time. High time. It's also your opportunity to at long last discover a better way. World-class athletes and performer have coaches. As a high performing top level leader YOU deserve to experience it at least once. And yes, if I'm dazzling enough, remarkable enough, extraordinary enough — we may both decide the relationship is worth continuing. No matter what I'll make you a promise (beside the confidentiality) — I'll serve you in what's sure to be among the most remarkable ways you've ever been served!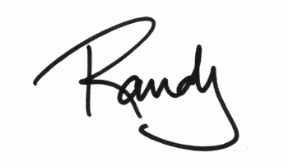 Subscribe to the podcast
To subscribe, please use the links below:
If you have a chance, please leave me an honest rating and review on iTunes by clicking Review on iTunes. It'll help the show rank better in iTunes.
Thank you!