Podcast: Play in new window | Download (Duration: 11:49 — 11.2MB)
Subscribe: Apple Podcasts | Google Podcasts | Spotify | Email | RSS | More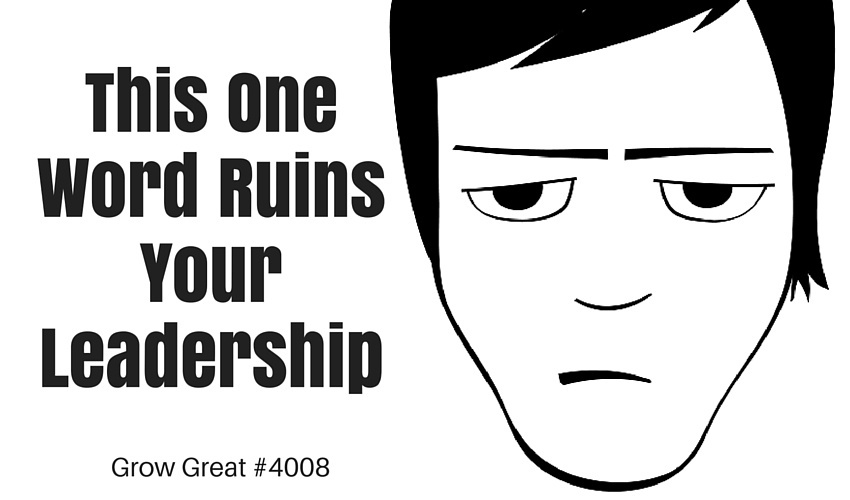 He's the guy at the front of the room. Leading the meeting.
Around the room sit all his direct reports. All eleven of them.
It's a half-day meeting that's been planned for months. It happens about three times a year — a meeting whose sole aim is to "get down to it," according to the CEO. He means it's a meeting he hopes will foster the most candid conversations possible.
The meeting starts off slowly, as so many meetings do. They go around the room sharing whatever they'd like – a trite, common way folks start meetings. I've never understood the strategy. Here you are, at a prime time to get the meeting off to a great start and immediately you stomp things down with a 3rd grade show 'n tell tactic. I watch the energy dissipate increasingly as the the exercise gets underway. People are sharing the most innocuous things possible. You can tell they're prepared for this little exercise. You can also tell nobody is getting anything from it. Certainly not more energy.
After 15 excruciating minutes it's over. There's a slide deck prepared by the CEO to update the team on information they've likely looked at for weeks now. Each executive knows this information backwards and forwards. That lasts 15 minutes. This is the kind of meeting these folks have endured more times than any of them can remember. It's corporate, organized and lackluster. But nobody expects anything else.
And I'm saddened to realize that. "Nobody expects anything else," my voice in my head mutters repeatedly.
The CEO is a brilliant business guy. He knows his stuff. Everybody respects his business acumen. And his experience in the industry. Like many CEO's he's often preoccupied. He can seem disengaged. Catch him at the right time, which most direct reports will tell you is "most of the time," and you'll see it.
At my suggestion he's asked each direct report to bring one-big-thing to the meeting. As much as I enjoy working many different things, from many different angles – I've learned that focus on a single thing at a time is extremely powerful. And tough to do. Partly I suggested this to focus the group, but the bigger motive I had was to foster the CEO's goal of getting down to it. When you have to narrow it down to a single thing, that cuts to the chase.
The assignment wasn't complex, but that doesn't mean it's easy. Bring one-big-thing that's the biggest elephant in the room at the moment. Not something down the road. Something present right now (that was also strategic to force people to be in the moment). It could be anything – a challenge, an obstacle, an opportunity, a worry, a specific problem…anything else.
"Don't force it," I told the CEO before the meeting. Let the game come to you. Ask for people to share if they'd like. And if they don't want to, don't get angry. The objective was to first share, then to foster collaboration among the group to help support the person with their insights and counsel.
When the CEO got to this part of the agenda he did well in presenting it. And he displayed patience instead of his usual antsy-ness. Within seconds one of his more seasoned direct reports volunteered to break the ice. About 6 weeks ago he had a health scare. He passed out in his office and folks feared he was having a heart attack. They called an ambulance and whisked him off to the local hospital. He spent one night in the hospital, running all the usual tests. No heart attack, but he was suffering exhaustion. MRI's and other tests showed elevated cholesterol, but no serious life-threatening issues. He took 2 more days off, but was back at work sooner than the CEO even expected. Typical.
He addressed the group with a story of how he had wound up in the hospital. At least it was how he thought he wound up there. He talked of his family and his co-workers. The success of the organization was forefront on his mind. You could tell he was proud of their collective work. He delivered a heart-felt sermon of sorts to his co-workers thanking them and encouraging them to make whatever changes might improve their own mental and physical health. "I'm not bringing up a problem so much as I'm delivering a warning and asking you all to consider yourself as a resource. Not just for the company, but for all the other people in your life."
He delivered his thoughts with enough emotion to stir everybody in the room, ending it with a challenge. "What you are doing – what are you going to do – to insure that the resource that is YOU is protected and properly invested?"
There was a pause. Everybody's wheels were turning in their head, no doubt thinking of about their life and all the people who depended on them. I'm thinking to myself, "This is great. These people are really going to get going now." Talk about getting down to it. Man, it was going to happen.
Then one word destroyed the moment. It wasn't a word that was uttered. It was a word to describe the leader, the CEO. Now I can't judge thoughts, but like you, I can judge actions. And words.
Before the pause grew too uncomfortable, the CEO said, "Who wants to go next?"
Just like that (snap your fingers), the moment passed. Energy left the room. Shocked back to the reality that this meeting wasn't about people, but it was strictly business. Key metrics. Performance standards. Future projects. Current projects. Budgets.
Everybody made the same conclusion and assigned a single word to the moment, ascribing this word to the CEO.
DISINTERESTED.
That's how you can ruin your leadership instantly. Be disinterested.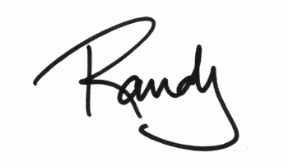 Subscribe to the podcast
To subscribe, please use the links below:
If you have a chance, please leave me an honest rating and review on iTunes by clicking Review on iTunes. It'll help the show rank better in iTunes.
Thank you!