Podcast: Play in new window | Download (Duration: 45:56 — 21.0MB)
Subscribe: Apple Podcasts | Google Podcasts | Spotify | Email | RSS | More
She's excellent at her job because she's among the top subject-matter experts in her department.
But she's toxic.
Unliked.
Her caustic behavior is off-putting to other team members. Unhelpful. Intolerant of other opinions.
She grows increasingly discontented because time and again she's passed over for promotion. She feels it completely unjustified and unfair.
In spite of repeated efforts to correct her poor behavior she never realizes the importance of being a good human – being likable.
Lisa's intro refers to the Zero Risk Assessment by ZeroRiskHR.com. Contact them today and tell them we sent you (no, there's nothing in it for us, but we're happy to share useful resources).
Be well. Do good. Grow great!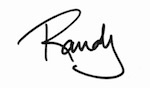 Check out the Hosts page for our profiles.
Connect With Lisa On Linkedin • Connect With Randy On Linkedin
We encourage you to contact us. Feedback, suggestions, criticisms, insights, and experiences are welcomed. Thank you for watching and listening!