Podcast: Play in new window | Download (Duration: 19:18 — 17.7MB)
Subscribe: Apple Podcasts | Google Podcasts | Spotify | Email | RSS | More
Those of us in the helping business – as our friends in the UK refer to it – are defined by our clients. That's why we seek out high-performing clients who demand our best. They want us to push and challenge them to get better – which means we have to get better ourselves. Birds of a feather flock together and all that.
Big clients can be terrific, but big doesn't define best. Or qualify as great. Not in the sense of helping define us and our work. Quantity isn't quality.
Today the focus is on the value of great clients. And greatness isn't defined by the size of the client's organization, the high-profile status of the client, the list of the client's accomplishments, the size of the purchase order or jaw-dropping reaction prompted when people hear about the client – "You're working with THEM?"
The clients who more accurately define us are those who require our best. The ones most driven to excel themselves.
Since I don't plan to record again before Thanksgiving 2021, I'm taking this opportunity to say, "Thank You!" to my clients who have demanded my best. And to further explain how this all works – especially for those of you who may have never experienced executive or leadership coaching before. I hope you'll listen carefully and click the link for a free conversation so we can investigate your needs. Just go to BulaNetwork.com/free.
A dozen years ago when this whole coaching thing started for me, I was hoping to help a few people. Nothing resonated with me more deeply than that little parable about the little boy saving starfish washed ashore.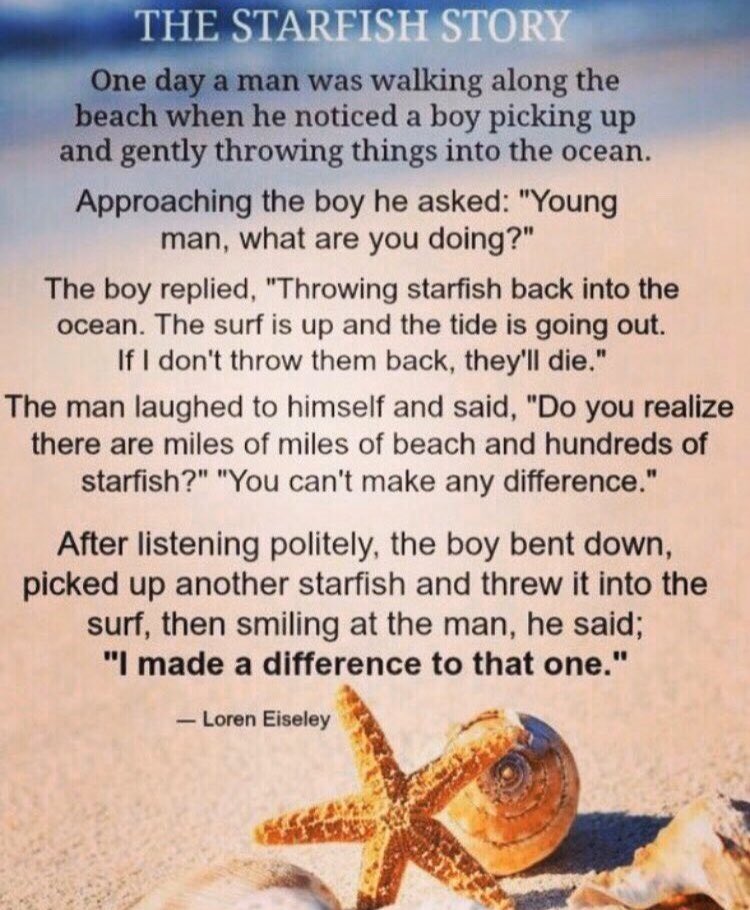 Early on I was criticized by business buddies as pursuing something that would never scale. They were right of course. And I told them I didn't care. Scale wasn't important to me then. It's even less important to me now. If that's possible. 😉
I argued, "How can you scale impact? It's like trying to place the ROI (return on investment) on your wife." Yep, sometimes they'd chuckle about that because not all of them had great marriages. Sadly, not all of them were as in love with their wives as I was – and still am – with mine!
When you start out you're looking for anybody willing to say, "Yes." You quickly learn that not every engagement is ideal because not every client is as willing as you might hope. Some are more reluctant than others. Some aren't as capable as others. We don't have the highest leadership potential, even though all of us can improve! Mostly, what dawned on me very early on is what I had discovered years earlier in hiring employees. Not everybody has a high degree of willingness. Those most willing were always the most successful. Whether they were employees I hired or clients I accepted.
Gratitude. We're coming up on a time of the year when people focus more on being thankful than they normally do. Giving thanks should likely be a daily habit, but for most of us, it's not. We're so busy chasing our dreams, dealing with our struggles and trying to figure out what to do next — we often neglect being thankful.
Today, I'm thankful for the clients who make me better. The ones who most define who and what I want to be. The clients who pressure me in all the best ways to be my very best. I'm learning better to seek you out. It's been a hard thing to figure out. I've not always succeeded.
Frequently during coaching sessions with clients, we talk about saying "no" to some things so we can say "yes" to more important things. Discriminating like that can be hard though. Many high achievers enjoy saying "yes" as often as possible. In my experience, more so than the average person. Where many people fixate on what might go wrong, so they steer clear – the high achievers tend to see possibilities, so they say "yes" more quickly. Sometimes it works out. Sometimes it doesn't. High achievers don't dwell very long on losses. Instead, they maintain optimism that the next "yes" will work better.
I've learned through the years that some clients aren't willing to put in the work. They're searching for easy answers. I don't have easy answers. Some are simple, but none are easy. Truth is, this is hard work. Arduous work. Extraordinarily worthwhile, but hard.
Some clients are jerks. They lack humility. Hubris isn't a highly prized trait for leadership. And while it's rare, I have had occasion to be hired so a boss could have a new person with whom to show off. A new audience member for their brilliance. Even so, I've gone on record that I've been so fortunate that I've only had one (1) client in a dozen years who I simply was unable to serve in a meaningful way. And it wrecked me because empathy runs high for me, and it's among the most difficult things I have to do – manage my empathy.
Clients have pushed me to figure out a path forward – a way to serve even the most difficult people. Clients have made me better. Without them, my growth and improvement would be vastly lower. And those times I've failed have taught me the most. It's not even close.
Coaches, like clients, aren't perfect. We sometimes mess up. My approach has always been the same, born from when as a young man I was running retail companies. When you know you're mind is made up to do the right thing – to make it right – then there's no reason to worry.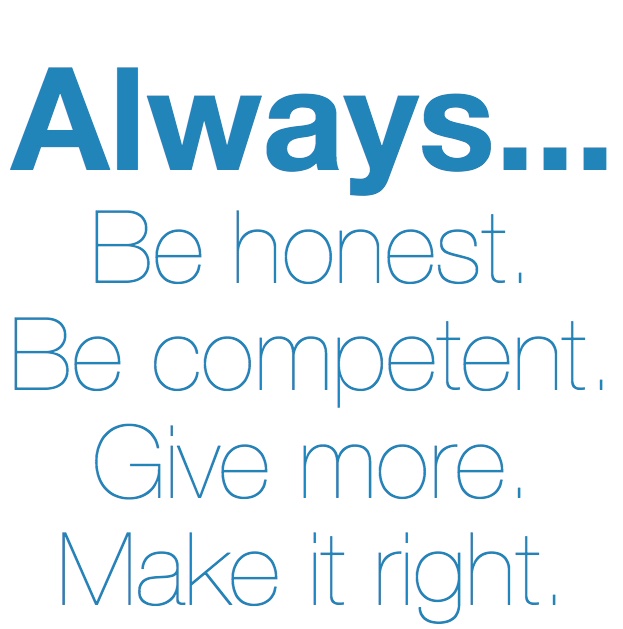 I made up my mind as a young man, in whatever endeavor I pursued, that my business philosophy would always be in play. It hasn't been without a few stumbles though. Being competent and giving more is often a bigger challenge than being honest and making it right. But honesty and making it right sure help overcome those times when I fail.
One of the toughest lessons I had to learn is to let clients get stuck. Watching people struggle as they work through figuring things out isn't tough for me, but watching somebody remain stuck is. Experience taught me that some clients have to endure a period of being stuck before they can move forward though. I'm such a proactive personality, sitting back and letting a client remain stuck for weeks, is really hard. Thankfully, over time I've learned the high value of leaving well enough alone though.
The growth all happens when we're uncomfortable. As I work to bring new energy into a person's life and career, it's not smooth, nice work. Kindness is always in play, but sometimes I can't play nice – meaning, I can always tell clients what they most want to hear. It's part of that always be honest approach, too.
During the first minutes of every engagement, I now find myself sharing with clients exactly what's going to happen. Never mind that they almost never fully understand what I'm telling them because most have never experienced it before. And when they do, rarely do they love it. What they always do love though, is the outcome. Their ideal outcome!
I'm going to help you paint yourself into a corner. I'm not going to paint you into the corner, but I'm going to help you paint yourself into it. Because that's where all the excuses go away. Together, we'll suck all the oxygen out of the room so your excuses have no life left. The corner represents that place where you'll accept responsibility for everything in your life. That doesn't mean you're to blame for everything, but it means you're going to at long last hold up a mirror knowing that the face in the mirror is the only thing you control. And that control is plenty to make enormous steps forward once you're willing to make up your mind.
Clients who have pursued and realized their ideal outcome have – to a man and woman – more fully embraced that process. Not always with a smile, but always with a willingness to avoid running and hiding. That's always an impulse. To avoid the corner.
I work very hard to persuade clients that the magic happens in the corner. The faster our willingness to do there, and the faster our willingness to hold up the mirror, the faster we start moving toward our ideal outcome – that thing we most want.
Today, and every day, I'm most thankful for clients brave enough to accept that challenge and allow me the enormous privilege of serving them to have a high impact influence in their work and their lives. It's no small thing when clients trust me enough to let me do for them what they can't do for themselves. So here's to all the great clients I've had – and currently have – who have helped me grow great!
Be well. Do good. Grow great!