Podcast: Play in new window | Download ()
Subscribe: Apple Podcasts | Google Podcasts | Spotify | Email | RSS | More
Podcast: Download The Audio | Non-Flash Playback
She writes, "I want happiness for the rest of my life."
She's in grand company. Who doesn't want happiness? Okay, maybe she's greedy for wanting it for the rest of her life, but there are far worse things to wish for.
Sorrow, sadness and failure have been on my mind recently…brought about by the people in my life who are suffering. And brought about by my own sadness and sorrow. Sure, I often experience disappointment, failure and my fair share of gloominess. But lest you feel today's show is a depressing affair (it's not), I think these things are part of a happy, productive and wise life.
There's a benefit to difficulty, challenge and obstacles. They help us grow stronger. They build within us greater resolve. So many areas worthy of conversation, but today I simply hope to provoke you to think and consider a few things that may help you push forward toward the life you want most. Even if what you want most is happiness for the rest of your life. 😉
Would you do me a favor and take a few minutes to leave a review over at iTunes? I would greatly appreciate it.
Thanks for listening,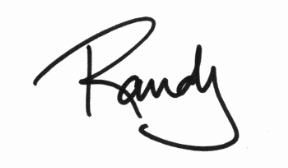 P.S. As inviting as that photo is, would you really want to spend the rest of your life at that table? Might get boring pretty quick, huh?