Podcast: Play in new window | Download ()
Subscribe: Apple Podcasts | Google Podcasts | Spotify | Email | RSS | More
True confession: I'm a middle-aged guy who began seeking my "encore career" about 4 years ago. And like many men my age, I fell into an occupation as a young man. As a teenager really. Thirty-five years later I came to a place in my life where I asked, "Now what?" The real question was, "What do you want to do…now?"
You know how it is when a big group wants to go out to eat, but it's not a pre-planned affair. You ask, "Well, where do you guys want to go eat?" For the next 15 minutes it's like you've asked the group to solve world peace. It just seems impossible to figure out where to go. You either get tons of indifference – "I don't care" – or you get very opinionated responses – "No, I hate Mexican food." Well, asking yourself what you want to do is tougher than that.
Yep, world peace might be easier!
I don't know why it's so hard, but rare is the person who says, "I've always known I wanted to (fill in the blank)." Don't you hate those people. Life isn't fair. Why do they have such clarity while I'm over here in the mud puddle stomping around trying to find my way?
I'm here to tell you that YOU can figure it out. How long will it take? I don't know. Truthfully? It'll take as long as it takes. So the good news is, you can start today. The sooner you start, the better. The bad news is, it might happen for you right away, but it's much more likely to take a long time.
That's okay. It's very worthwhile work. I'll share with you one little idea that I used to help me find my way. It might help you, too.
Check out ChasingDFWCool.com – it's a project I'm preparing to launch within the next month or so.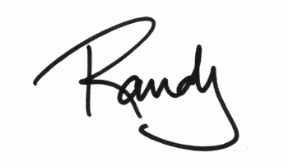 Podcast Options:
• Subscribe via the iTunes store
• Android, Blackberry & other listeners can listen on Stitcher Radio
• Right-click here to download this episode to your computer
• Click here to playback in a new window