Podcast: Play in new window | Download (Duration: 31:14 — 28.6MB)
Subscribe: Apple Podcasts | Google Podcasts | Spotify | Email | RSS | More
Today in part 2 of our series we're going to discuss the impact of culture on hybrid work.
Be well. Do good. Grow great!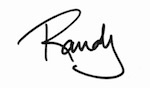 Check out the Hosts page for our profiles.
Connect With Lisa On Linkedin • Connect With Randy On Linkedin
We encourage you to contact us. Feedback, suggestions, criticisms, insights, and experiences are welcomed. Thank you for watching and listening!