Podcast: Play in new window | Download (Duration: 54:11 — 49.6MB)
Subscribe: Apple Podcasts | Google Podcasts | Spotify | Email | RSS | More
How can we improve ourselves and achieve greater success? One major contributor is our willingness and ability to focus on others…and how we can help them. Today we hope to provoke you to think about how you can step up your game and develop into a more impactful person in the lives of others.
Be well. Do good. Grow great!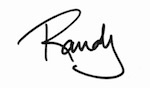 Check out the Hosts page for our profiles.
Connect With Lisa On Linkedin • Connect With Randy On Linkedin
We encourage you to contact us. Feedback, suggestions, criticisms, insights, and experiences are welcomed. Thank you for watching and listening!