Podcast: Play in new window | Download (Duration: 8:13 — 8.7MB)
Subscribe: Apple Podcasts | Google Podcasts | Spotify | Email | RSS | More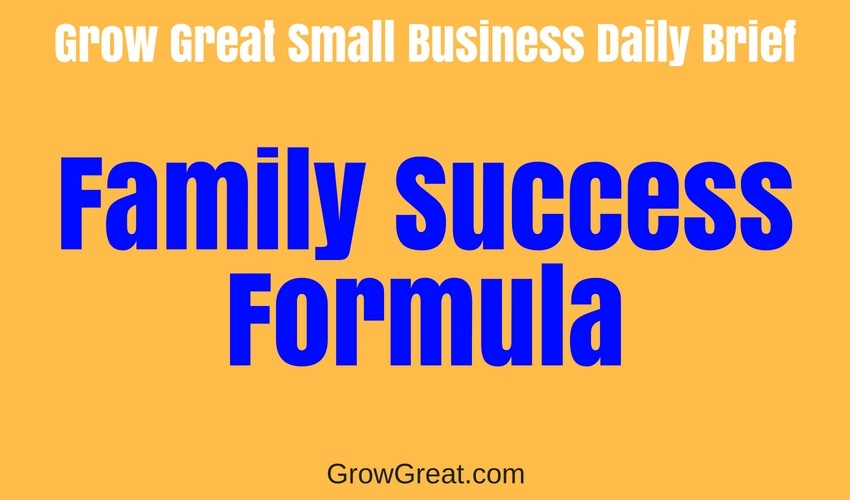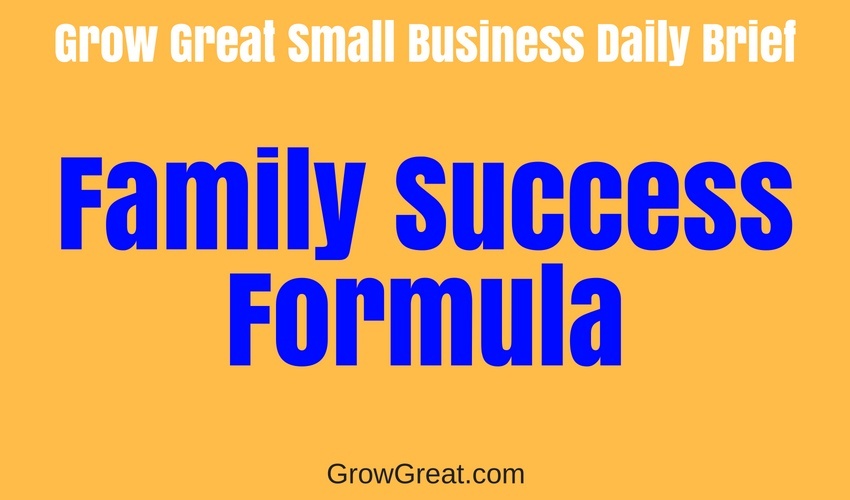 Happy Saturday.
I tire of hearing about business owners experiencing exploding marriages and families. More than that, I get really sick of hearing folks chant, "Hustle! Hustle! Hustle!" inferring that success requires complete devotion to career, business building or whatever other achievements we chase. Hard work is required. That's for sure. But to assume that we can't build successful businesses at the expense of everything else in life is a lie.
I have much more respect for the business owner who is also a good dad, or mom than the business owner who adds another few million bucks to the top (or bottom) line, but they destroy their family to do it. If a person can't treat their own family with more respect than that, then I suppose we should hope they get whatever money they pursue because that's all their going to end up with.
Faith, family and career are the top three things for me. In that order. It's non-negotiable. It doesn't mean I don't care deeply about career. It just means in the battle between the 3, that's going to come last. You've heard me say repeatedly, "If everything is important, then nothing is important." Life is made up of priorities. We each have to establish our own. I don't care what yours may be, but IF you have a family…especially kids…and you treat them poorly, then you're a bad person.
But that's not YOU.
You're likely battling the juggle. Trying desperately to figure out how to make it all work. Some days you pull it off. Other days you fail. You experience times where you're banished to the doghouse because you've not met the expectations of your spouse or your family. Sometimes you feel like you can't win for losing. It's depressing.
Pressures from the work front seem never-ending. Ditto for the home front. It's like everywhere you look people are needing another piece of you. You feel spent. Empty. Hollow. Worn out.
I don't have an easy button to sell you. Or give you (if I actually had one, I'm enough of a capitalist I'd be selling it for as much as I could get). Well, okay…I might give YOU one. But we're spared that dilemma because no such button exists.
Each of us has to figure it out. My family may not look or operate like yours. You're going to have to commit to figuring this out with your family. And that's the formula! Do it WITH your family.
The family success formula can be distilled into one simple, but sometimes difficult task – communicate with each other. I'm not saying talk to each other. Communicate with each other. That means you need to first listen, then understand. Make sure you clearly understand. Then, when you do speak, make sure you're clearly understood.
Here are a few rules.
Be kind. Always. This isn't about sitting down demanding what you want. Or acting defensive. Be a leader and show your family that no matter what, you're going to be kind. Ask them to commit to that, too.
Don't blame. We all make time for the things we care most about. If you love your family, you'll make time. If you don't, you won't. I'm working from the assumption that you do love them. I get how torn you are sometimes, but don't blame work, the office, your mate, or anybody (or anything) for your failures. Or your pressures.
Be honest. It's okay to express your feelings. If you refuse, then how is anybody supposed to understand what's going on with you? If your family isn't honest with you, how will that make YOU feel? Everybody needs to commit to honesty. Without blame.
Don't focus on what isn't working, or what doesn't work. Find solutions for what will work. This is what you do at the office. You don't let your team sit around whining about things, lamenting why they can't have what they want. No, you impose your will and force them to do what's in the best interest of the company (and their careers). You make them concentrate on what steps can be taken to fix things. Do the same thing at home. Talk with your family so together you can all find workable solutions.
Accept and celebrate progress. It's fine if you don't go from being Rotten Dad or Mom to Super Mom or Dad. The objective is to put in the work to make sure the family is succeeding with you filling your role at the highest level possible. It may take time to get where you want to be, but you can improve today. And your family members can do the same. Don't pat yourself on the back, but be quick to pat others on their back. Applaud their effort.
Keep putting in the work. Don't slack off. Make good on what you commit to. Don't promise things you won't back up. Make good on them.
I know business owners who have never done this. There is constant family stress. They're never going to hit the 3rd leg of the business building trifecta – "not going crazy in the process." It's not even a remote dream for them. They've resigned that it is what it is. And they eventually just stop caring. Don't join their ranks.
Give your family the priority they deserve. Form an agreement so everybody knows what to expect. Be accountable to them for your end of the agreement.
More often than not, I've found business owners just avoid having these conversations. Instead, they and their family endure private, unspoken stress of failed expectations. Expectations that have just never been discussed. They may be completely unreasonable. Maybe not. Either way, they need to be fully discussed with an agreement formed.
Be well. Do good. Grow great!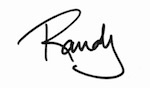 Subscribe to the podcast
To subscribe, please use the links below:
If you have a chance, please leave me an honest rating and review on iTunes by clicking Review on iTunes. It'll help the show rank better in iTunes.
Thank you!