Podcast: Play in new window | Download (Duration: 7:25 — 8.0MB)
Subscribe: Apple Podcasts | Google Podcasts | Spotify | Email | RSS | More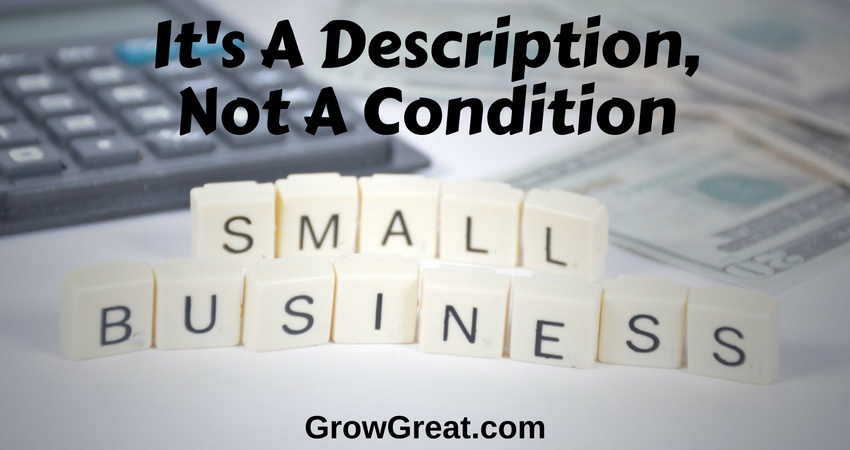 Culture glorifies the unicorn. A unicorn is a company that started, scaled up and broke the BILLION dollar annual revenue barrier. Back in 2015 it was calculated that your startup had a 1.28% chance of becoming a unicorn. I don't know if that has improved over the last few years or not. Mostly, I don't care. Because small business is where my business love affair thrives.
Small can seem insulting to some. I've encountered small business owners who are put off being considered small. They operate companies that do in excess of $100 million. They don't feel small. Certainly not insignificant. They feel small means insignificant. It doesn't.
The popular designation is SMB.
SMB is an abbreviation for small and medium-sized business, sometimes seen as small and midsized business. A business with 100 or fewer employees is generally considered small, while one with 100-999 employees is considered to be medium-sized. Sometimes there's a tight correlation between headcount and revenues. Sometimes, not.
Who cares?
I'm in the interview phase of assembling two professional peer advisory groups comprising of small business owners from around the country. These are online, virtual groups that will meet using a video conferencing platform. Visit ThePeerAdvantage.com (these groups are branded The Peer Advantage by Bula Network) and you'll see where I'm liberal in how I view "small" or "medium." But my viewpoint glorifies small and medium-sized businesses. They're the heartbeat of our economy. I'm not romantic about it. Just practical.
And it's where I've spent my life. Operating companies that are quite a distance from unicorn status. Companies that wouldn't be considered "mom 'n pop" either. Sustainable, thriving, long-term companies competing successfully year after year.
Stop comparing your business to the juggernauts you hear about. Tech stars get the press. The latest Amazon acquisition for hundreds of millions. Big business has always dominated the press. Today, they also dominate our culture. But they don't dominate everything.
You're making your mark. Whether you employ 5 or 500. Whether you're generating $5 million or $500 million. Don't fixate on your size. Instead, I'm trying to nudge you toward a different goal…growing great. And you get to define "great." Nobody else. Not the SBA. Not the press. Not even your family or friends. YOU.
If you've made it this far then you're doing great. But that doesn't mean you can't grow even greater.
I encounter too many business owners who get stuck comparing themselves to others. They preoccupy themselves with industry trends, competition, the latest social media buzz, buddies or acquaintances who appear to be operating more successful businesses and countless other things that make them feel inferior. Make them privately feel like they're failing.
I know small business owners who generate a few million bucks a year in annual revenue, earn a decent (way above the US average) wage and manage to hit a double-digit percentage net bottom line. Life is good.
I know other business owners and CEOs operating much, much bigger enterprises – some pushing unicorn status of $1B – with all the perks you can imagine. You know we call them "trappings?" Because they trap us. Sophistication. Fancy. And often stuck with no apparent way out. Secretly, they'd give up quite a lot to get their life back because they're not able to hit the third leg of the trifecta of successful business building – "not going crazy in the process." All they do is go crazy!
Be careful what you wish for.
I was speaking with a successful business owner who, like me, enjoyed being a home-body. For some reason travel was the topic. I lamented how I hated the process of traveling but didn't mind so much being there. Getting there and getting back home was what I most dreaded. He agreed. We began thinking out loud of the business owners and leaders we know who are required to travel extensively because of the scope and scale of their company. We agreed that it would be an awful existence for either of us. To those who may love it, great. Power to them. But we both know owners who must do it, and they don't love it. They hate it.
All that to say this, there are tremendous advantages of being a small (or medium) sized business. So often the remedy remains the same, gratitude. Thankfulness. Focusing on what we've got instead of focusing on what we don't have.
If you'd like, go back and listen to a show I did months ago entitled, Small Business, Big Impact. Your size doesn't diminish your significance or impact. Truth is, you're making much bigger waves than you may think. Stop looking at the bigger ships. Be proud of the ship you captain. Work hard to make it the best it can be by first devoting yourself to be your very best. Show your employees the way. Lead. Be proud of the description "small business." Because that's all it is, a description.
Only you will determine whether or not it's a condition.
Be well. Do good. Grow great!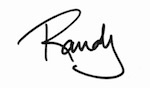 Subscribe to the podcast
To subscribe, please use the links below:
If you have a chance, please leave me an honest rating and review on iTunes by clicking Review on iTunes. It'll help the show rank better in iTunes.
Thank you!