Podcast: Play in new window | Download (Duration: 39:37 — 36.3MB)
Subscribe: Apple Podcasts | Google Podcasts | Spotify | Email | RSS | More
We're thinking of that scene in Meet The Fockers where Jack (played by Robert De Niro) looks at the wall of fame Greg's parents have erected and says, "I didn't know they made 9th place ribbons." To which Greg's dad (played by Dustin Hoffman) remarks, "Oh Jack, they got 'em all the way up to 10th place!" 😀
Today we're going to discuss the positive impact leaders have in encouraging higher performance.
Be well. Do good. Grow great!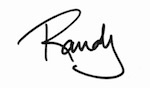 Check out the Hosts page for our profiles.
Connect With Lisa On Linkedin • Connect With Randy On Linkedin
We encourage you to contact us. Feedback, suggestions, criticisms, insights, experiences – they're all welcomed. Thank you for watching and listening!