Podcast: Play in new window | Download (Duration: 30:04 — 27.5MB)
Subscribe: Apple Podcasts | Google Podcasts | Spotify | Email | RSS | More
He drives to work calculating all the things on his to-do list. It's a never-ending stream of activities. His calendar is packed making him wonder when he's going to get any actual work done. "It is what it is," he thinks to himself.
Coffee in hand, he enters the building and heads straight to his office to settle in. Within minutes his right-hand person, Beth, knocks on his open door asking if he's got a few minutes. "Sure," he says. "Come on in." Beth enters closing the door behind her. That's his first signal that something is wrong.
Beth submits her resignation. She's accepting a better opportunity with more pay, better hours, and "a lot less stress."
Today Lisa and I talk about what happens when leaders lose a valued team member.
Be well. Do good. Grow great!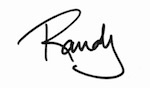 Check out the Hosts page for our profiles.
Connect With Lisa On Linkedin • Connect With Randy On Linkedin
We encourage you to contact us. Feedback, suggestions, criticisms, insights, experiences – they're all welcomed. Thank you for watching and listening!