Podcast: Play in new window | Download (Duration: 50:27 — 46.2MB)
Subscribe: Apple Podcasts | Google Podcasts | Spotify | Email | RSS | More
Today's discussion isn't about telling the world to shove off (or something even less polite). It's about leaning into becoming the best version of YOU.
Comparing ourselves to others is a fool's game, but wildly popular. Wishing we were like somebody else or wishing we were somebody different isn't the ideal path forward. Instead, it's time to dive more deeply into pursuing insights into our own self-awareness. If we can harness that, and get good with it, then we can begin to make progress to grow and improve.
Pursuit of the ideal outcome – the pursuit of our ideal self – that's today's show.
Be well. Do good. Grow great!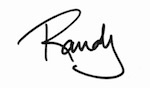 Check out the Hosts page for our profiles.
Connect With Lisa On Linkedin • Connect With Randy On Linkedin
We encourage you to contact us. Feedback, suggestions, criticisms, insights, and experiences – they're all welcome. Thank you for watching and listening!