Podcast: Play in new window | Download (Duration: 36:46 — 33.7MB)
Subscribe: Apple Podcasts | Google Podcasts | Spotify | Email | RSS | More
Don Norris is Lisa's husband and a natural, empathetic leader. He's our guest today sharing his experience, insights, and wisdom.
People. Connections. Relationships. They continue to be the theme of growing great as a leader.
If you want to have a positive impact on others and build a high-performing culture, listen to Don's insights. More important, figure out how to apply these principles into your own leadership.
Be well. Do good. Grow great!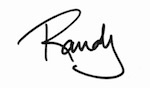 Check out the Hosts page for our profiles.
Connect With Lisa On Linkedin • Connect With Randy On Linkedin
We encourage you to contact us. Feedback, suggestions, criticisms, insights, and experiences – they're all welcome. Thank you for watching and listening!