Podcast: Play in new window | Download (Duration: 7:36 — 8.2MB)
Subscribe: Apple Podcasts | Google Podcasts | Spotify | Email | RSS | More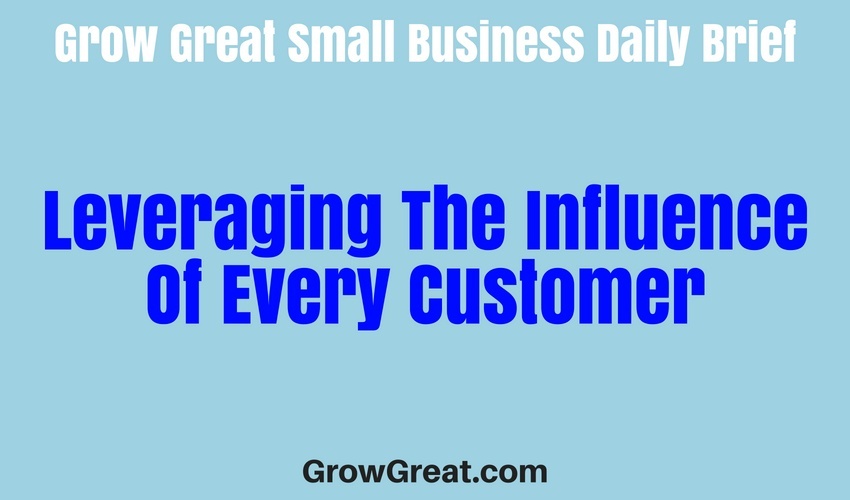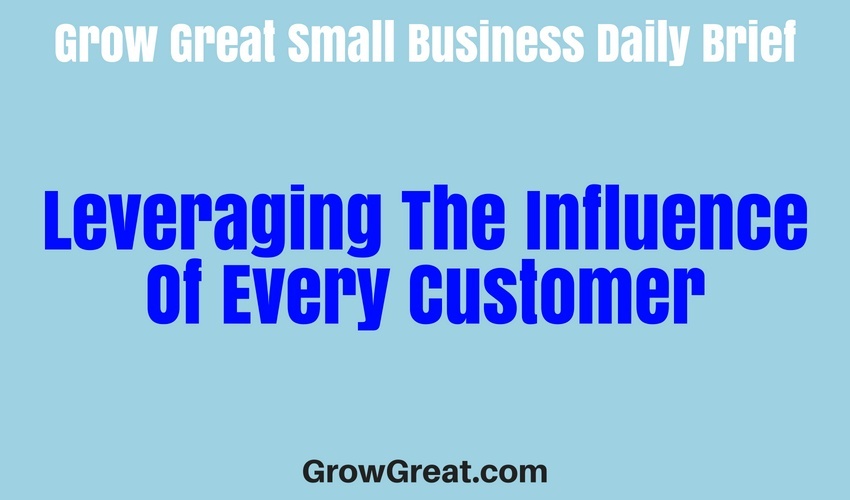 Much of my career was spent in the world of retailing where transactions are a valued metric. But I was never transactional. Philosophically. Or practically.
That is, I'd measure the average sale, the average number of items per sale, but my focus was always on the individual customer or shopper. The lifetime value of a customer was always a strong consideration, as well as customer acquisition cost. POS (point of sale) technology gives us great data in real-time. But, running your small to medium-sized business with a transactional philosophy is a mistake I don't want you to make.
Business isn't just math. It's people. The people who work inside the business serving the people who buy from the company. There's some math to that you should consider. How many employees do you have? How many customers do you have? How many prospects do you have? Every encounter, every touchpoint involves at least 2 people. And people talk. Or write. Or podcast. Or create videos.
Word of mouth used to be its own thing. No more. It's just life now. For 30 years I've loved what Jeffrey Gitomer has always said about it. Your customers can say one of three things about you. Something good. Nothing. Or something bad. And it's up to you to decide what it'll be. He's completely right.
Focus on the lifetime influence of a customer.
Various thoughts have been expressed on customer loyalty. It was once thought that you take a person from being a shopper or a prospect to a customer, a person who makes a single purchase. Perhaps a one time buyer. Then, you work to make them a client, somebody who purchases from you again. Then you work to create a loyal client, somebody who will continue to buy from you. Then you worked to create the loyal clients into advocates, people who would repeatedly buy from you and extol your praises to others. Well, that's all been thrown out the window. It's not how the world works.
Your prospects have influence. People don't even have to buy from you in order to become a fan. Even an advocate. I'll give you an example. Years ago I had a business acquaintance who would give me a box of 12 individually wrapped iced sugar cookies. I never knew where he got them, but I looked forward to getting them every year. They were made by Granny B's. They were soft and delicious. I've never purchased them because you can't even find them online. And they don't ship, at least not directly from their website. They say they have over 50 distributors, but I'm not in the food service business so I have no idea how to find them. But I've told more people than I can count how good I think they are. And now I just told you. Granny B's has never collected a single dollar from me. I'm not a customer, but I am an advocate.
Will you buy from Granny B's now I've told you about them? You may if you live in or near Orem, Utah where they're located. That's how it works.
There's only one way to leverage the influence of every customer – or even prospects. Dazzle people. Be remarkable. Granny B's has great product. It's a great sugar cookie. You've got to deliver great products and services. You've got to provide an extraordinary experience for prospects, shoppers and customers. Every single time. No exceptions.
That means you have to create systems that will enable your company to deliver predictably awesome experiences 100% of the time. Will you hit your mark 100% of the time? No. You'll screw up. Somebody in your company will drop the ball. The question is, "How will you recover?" To positively leverage the influence of every customer you must recover with speed and grace!
I love the occasional customer problem because the opportunity to recover is the surest way I know to create the most loyal advocates of a business. If you dazzle a customer with a problem they'll love you forever and tell as many people as possible. And it's not that hard to do. It just requires your commitment and willingness to do it. Recovery is an incredible business opportunity too few take advantage of, and I don't get it. Doing the right thing, and doing it quickly isn't that difficult once you just make up your mind that it's how you'll run things. I'm challenging you to do that, then watch the positive reaction of the customer — and your employees. And gauge how well you feel about yourself, too. When you make the experience remarkable for the customer you make it remarkable for yourself and everybody who works for you. Oh, the stories you'll all be able to tell. Positive influence has insane power.
Look around. The world is filled with awful service. Terrible customer experience is as normal as big city traffic. Mostly, we lament how companies don't care. I'm a longtime Directv customer and I hate them with a passion. Their billing practices, inching your bill up (forcing you to call every 6 months or so to negotiate it down) and their customer service rigmarole is daunting. I'll figure out an alternative eventually. I just have to make it a priority. And when I do, I'll leave them. In the meantime, I'm a customer who has paid them more money than I care to calculate, but I just threw them under the bus to you. And I'm a customer. But I'm NOT an advocate.
A sugar cookie I don't buy. A TV content provider I've been buying for years. One, I love. The other, I hate. So it goes.
Figure out which one you'd rather be.
Be well. Do good. Grow great!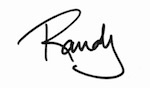 Subscribe to the podcast
To subscribe, please use the links below:
If you have a chance, please leave me an honest rating and review on iTunes by clicking Review on iTunes. It'll help the show rank better in iTunes.
Thank you!