Podcast: Play in new window | Download (Duration: 12:28 — 11.9MB)
Subscribe: Apple Podcasts | Google Podcasts | Spotify | Email | RSS | More
We're smack dab in the middle of it. National Small Business Week. Sure, it's a PR move to draw attention to an important community that fuels a big chuck of the economy. This event started in 1963 when the business landscape looked very different. But today there are over 28 million businesses around our country. Each one driven by a passionate owner trying to make a difference in their community and among the people they serve.
What is a small business?
It depends on who you ask. According to Wikipedia it's a manufacturing business with fewer than 500 employees or a non-manufacturing with revenues below $7.5 million. But that's not right. Not in the spirit of what it means to own and operate a small business.
I know owners running businesses that do in excess of $100 million. Ask them and they'll happily, proudly tell you they own a small business.
I know owners who operate businesses with fewer than 10 employees, doing just over $1 million a year and they'll tell you the same thing. "I'm a small business owner."
It's less about size and more about heart, involvement of the owner and the flatness of the organization. It's about a man or woman who so firmly believes in their work that they've shoved all their chips into the middle of the table betting on themselves and their idea. And that's just one reason why it matters. Small business is the heartbeat of a passionate owner willing to fight the battle to launch their idea and make it come true. It's their individual determination to turn a dream into reality.
Small business matters because it's not just about the money. It's more about the freedom to do it the way you think it ought to be done. Among those 28 million small businesses in America, many were started by one-time employees who figured they could do it better. Many of them have. More will follow.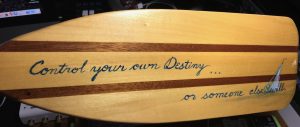 It's about the freedom to wake up each day putting in the work for yourself instead of for somebody else. But it's not just a selfish or self-centered activity. It's wanting to do what you so firmly believe in that you take control of your own destiny. In my office is a boat oar that my sister gave me after putting one of my favorite Jack Welch quotes on it, "Control your own destiny or someone else will." Small business owners embrace that philosophy with their actions.
They know the risk, reward and value of betting on themselves. It's not blind faith. It's a determination that they're not going to let the opinions of others matter more than their opinions of themselves. They're not super heroes. Fact is, they're not heroes at all. They're mostly ordinary people doing ordinary, but hard things. Things others aren't willing to do. Willing to take risks not just everybody is willing to take. Willing to gamble mostly on themselves instead of somebody else. Willing to invest in their own ideas and dreams in stead of the ideas and dreams of others.
Small business ownership isn't for everybody. It's hip today to be an entrepreneur, but most small business owners will tell you it's not about being hip. Or cool. Or popular. It's about making a difference.
Most are less concerned with conquering the world as they are obsessed with making a difference where they live and operate. Scope and scale are less important to most small business owners because impact is what they want. They want to impact their own lives and families with meaningful work in hopes of finding some financial freedom and schedule flexibility that ownership afford – when success is achieved. Many won't find it. Instead, far too many will find those dreams crushed under the burden of a job they can't quit. And still they climb. Because they know what Yogi Berra said is right, "It ain't over 'til it's over."
Small business matters because it's has a powerful impact on the lives of the owners, employees, suppliers, customers and community where it exists. It's not the same impact as Facebook or Instagram. It doesn't touch hundreds of millions of people around the globe. It's more personal. More subtle. Deeper.
It's the owner and his family of four. It's the five employees and each of their family of four. It's the few hundred happy customers who provide their monthly patronage and whose own families are benefits because the owner had the courage to launch and open the doors. It's the local economy and the tax deposit made monthly by the owner, pumping dollars back into the state and local economy.
It's not scope and scale, but it is scope and scale. It's a thousand little touch points of significance that make the wheels turn more smoothly in the lives of the few. By touching the few, more lives are influenced. And impacted. It's like the story of the little boy walking the beach seeing thousands of star fish washed ashore, dying. He begins to toss them one by one back into the ocean when an old man tells him, "It won't make much difference." The little boy's response is the same response every small owner gives, "It did to that one."
So here's my little tribute to all the small business owners out there. Keep opening your doors. Fight the fight to keep your dreams alive and your employees and customers happy.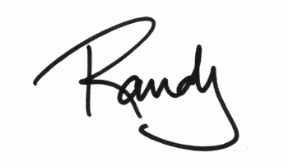 Bula Network Owners' Alliance – an online peer advisory serving small business owners by leveraging connection and collaboration for improved performance

Subscribe to the podcast
To subscribe, please use the links below:
If you have a chance, please leave me an honest rating and review on iTunes by clicking Review on iTunes. It'll help the show rank better in iTunes.
Thank you!