You see it in all sorts of places and spaces. I'm a hockey fan. I've seen it prominently in the last week or so.
The Dallas Stars re-hired head coach Ken Hitchcock, their 1999 Stanley Cup winning coach. Hitch was most recently fired from the St. Louis Blues in a move he said was very emotional for him. He left St. Louis feeling burned out, thinking he'd never coach again. He lived just minutes away from a local golf course where he'd sometimes go hit balls. During that 10-minute drive he'd get multiple phone calls from coaches around the country wanting his help. Some wanted technical help, others needed emotional support. By the time Hitch got off the phone he was so fueled by the conversations that he said he no longer wanted to hit a golf ball.
Then a 3-day trip to a leadership symposium in New York City added more fuel to the fire Hitch was beginning to feel to go back into coaching. Armed with new and fresh ideas, all the connecting with people who needed his help added value to his life. He confessed that he gained more from these conversations than any of the people who called him. Hitch seemed somewhat surprised by how quickly his fire to coach had been rekindled by people he was serving — who in turn had served him.
Last night the Boston Bruins won game 5 of a "must win" game against the Ottawa Senators. Rookie Bruins' player, Sean Kuraly stepped up last night scoring twice to bring home the win. In a post game interview he gave credit to his teammates, particularly the veteran players who were "chirping" in his ear during the entire game (which went into double overtime) giving him encouragement. His performance was their performance. Their performance was his performance.
People matter. Particularly the people you allow into your life, and the people who allow you into theirs. Be mindful of your own life and performance by being mindful of who you surround yourself with. This podcast – and my work – is focused on higher human performance, yours! It's not so much about tactics or techniques. It's about all of us being human and helping each other while we allow ourselves to be helped by others.
It's good enough for a Stanley Cup winning hockey coach. It's good enough for an NHL rookie who can score 2 goals in a clutch game. It's good enough for YOU.
To find out more about the Bula Network Owners' Alliance – an exclusive peer advisory group for small business owners – click here.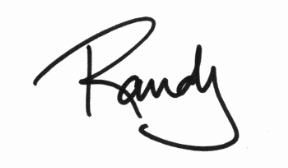 Subscribe to the podcast
To subscribe, please use the links below:
If you have a chance, please leave me an honest rating and review on iTunes by clicking Review on iTunes. It'll help the show rank better in iTunes.
Thank you!