Podcast: Play in new window | Download (Duration: 50:34 — 46.3MB)
Subscribe: Apple Podcasts | Google Podcasts | Spotify | Email | RSS | More
Sometimes we urge people to "own it," meaning "accept responsibility for it." What do you think of when you hear that?
Some think about blame and guilt, declaring, "I didn't cause it. It's not my fault." But today we don't use that phrase to assign blame. Responsibility and accountability aren't about finger-pointing, but rather about each of us – as leaders – deciding we're going to take ownership of our actions and behavior. And we're going to help serve others by showing them the power of doing that in their careers and lives, too.
Be well. Do good. Grow great!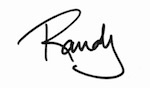 Check out the Hosts page for our profiles.
Connect With Lisa On Linkedin • Connect With Randy On Linkedin
We encourage you to contact us. Feedback, suggestions, criticisms, insights, experiences – they're all welcomed. Thank you for watching and listening!